Many injured workers do not know how to handle a workplace injury. A worker's compensation attorney can help injured workers understand what they should do when they are hurt at work.
Tips on How to Handle a Workplace Injury
In the immediate aftermath of a workplace injury, workers may be shocked and traumatized, worrying about their physical health and the possible future of their families. Employees in Illinois have the right to medical care and financial support when they are hurt on the job. They should make sure to take care of themselves and advocate for their health and rights.
Workers can prepare themselves in the case of an injury. By following these four tips on how to handle a workplace injury, you can safeguard your right to compensation after an injury.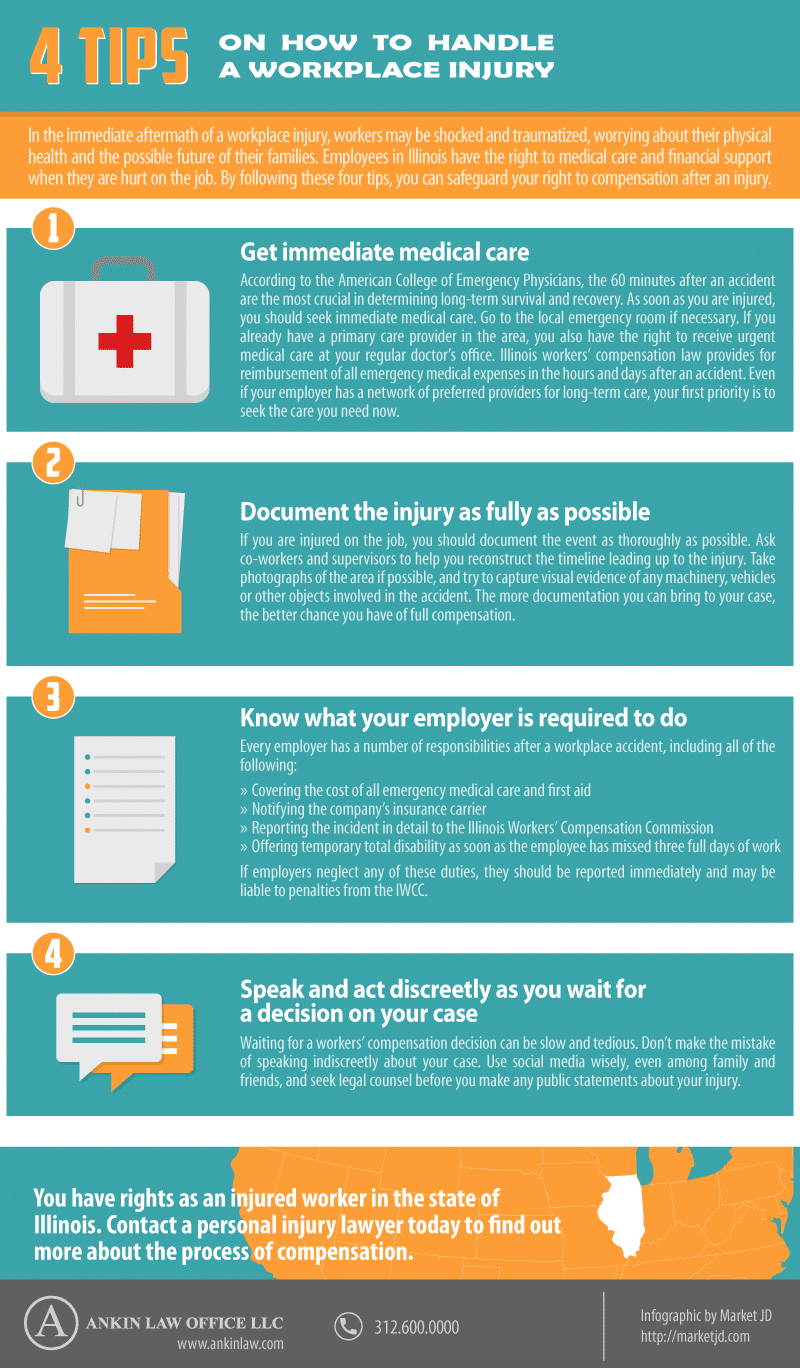 Tip 1: Get immediate medical care
According to the American College of Emergency Physicians, the 60 minutes after an accident are the most crucial in determining long-term survival and recovery. Understanding how to handle a workplace injury can help workers have a better chance of recovery.
As soon as you are injured, you should seek immediate medical care. Go to the local emergency room if necessary. If you already have a primary care provider in the area, you also have the right to receive urgent medical care at your regular doctor's office. Illinois workers' compensation law provides for reimbursement of all emergency medical expenses in the hours and days after an accident. Even if your employer has a network of preferred providers for long-term care, your first priority is to seek the care you need now.
Tip 2: Document the injury as fully as possible
If you are injured on the job, you should document the event as thoroughly as possible. Ask co-workers and supervisors to help you reconstruct the timeline leading up to the injury. Take photographs of the area if possible, and try to capture visual evidence of any machinery, vehicles or other objects involved in the accident. The more documentation you can bring to your case, the better chance you have of full compensation. Co-workers who have been injured on the job may also help you understand how to handle a workplace injury.
Tip 3: Know what your employer is required to do
Every employer has a number of responsibilities after a workplace accident, including all of the following:
Covering the cost of all emergency medical care and first aid
Notifying the company's insurance carrier
Reporting the incident in detail to the Illinois Workers' Compensation Commission
Offering temporary total disability as soon as the employee has missed three full days of work
If employers neglect any of these duties, they should be reported immediately and may be liable to penalties from the IWCC.
Tip 4: Speak and act discreetly as you wait for a decision on your case
Waiting for a workers' compensation decision can be slow and tedious. Do not make the mistake of speaking indiscreetly about your case. Use social media wisely, even among family and friends, and seek legal counsel before you make any public statements about your injury.
You have rights as an injured worker in the state of Illinois. If you have suffered an injury, you should know how to handle a work injury to ensure your safety and make sure you can recover worker's comp benefits. A worker's compensation attorney can help you understand your rights and help you with your application for worker's comp.
Related Articles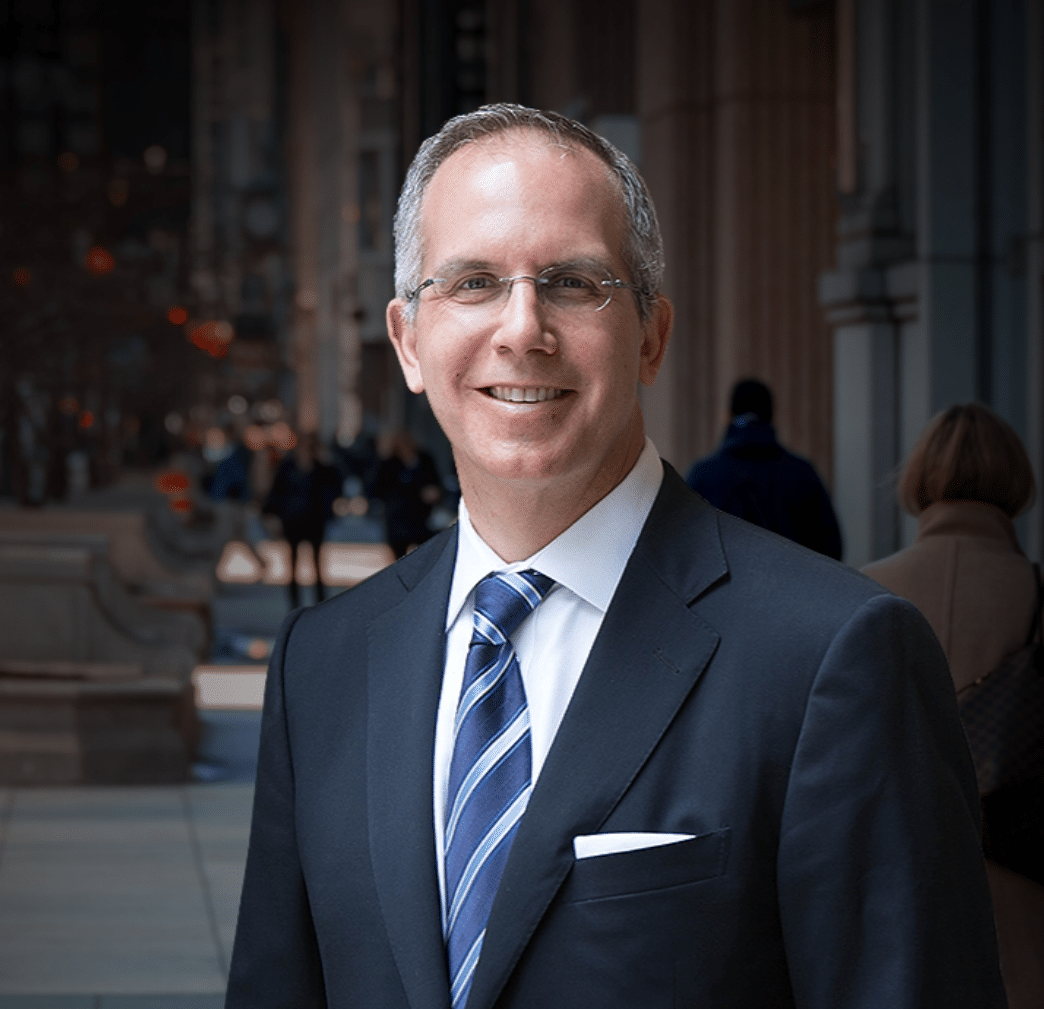 Chicago personal injury and workers' compensation attorney Howard Ankin has a passion for justice and a relentless commitment to defending injured victims throughout the Chicagoland area. With decades of experience achieving justice on behalf of the people of Chicago, Howard has earned a reputation as a proven leader in and out of the courtroom. Respected by peers and clients alike, Howard's multifaceted approach to the law and empathetic nature have secured him a spot as an influential figure in the Illinois legal system.