10 Workers' Compensation Facts
In this article, you will learn 10 facts about workers' compensation in Illinois.
There are a number of myths and a significant amount of misinformation about workers' compensation benefits. Unfortunately, many injured workers do not get the full range of benefits to which they are entitled because of this misinformation.
The workers' compensation lawyers at Ankin Law, LLC are dedicated to helping injured workers in Illinois obtain the maximum compensation available, including workers' compensation benefits and personal injury damages. In order to help injured workers in Illinois better understand their workers' compensation rights, this article explains 10 facts about Illinois workers' compensation.
Workers' Compensation Fact #1
Workers' compensation generally covers all work-related injuries, regardless of who was at fault for the accident and regardless of whether the injury was sustained in the workplace or not. For instance, if a delivery driver was injured in a car accident while making a delivery, workers' compensation laws would generally apply. Similarly, if an employee was injured while en route to a client meeting, he or she would be able to receive workers' compensation for those injuries. Although traveling employees are also generally covered by any injuries sustained in the course of work-related activities, there is some uncertainty regarding workers' compensation benefits for traveling employees so it may be helpful to consult with an Illinois workers' compensation lawyer.
Workers' Compensation Fact #2
Illinois employers are required to carry workers' compensation insurance for their employees. Although most employers purchase workers' compensation coverage from an insurance company, some employers obtain the state's approval to self-insure. Employees can check an employer's workplace notice at the Illinois Workers' Compensation Commission (IWCC) website or contact the IWCC's Insurance Compliance Division at (866) 352-3033.
Workers' Compensation Fact #3
Employers must pay for an injured workers' medical and rehabilitation expenses. Injured workers are generally required to undergo an independent medical exam in order to receive compensation for medical expenses. Although independent medical exams are intended to be impartial, in some situations, the doctors hired by employers and their insurance companies tend to be less receptive to injured workers. Accordingly, you should consult with an Illinois workers' compensation lawyer prior to your medical exam.
Workers' Compensation Fact #4
Injured workers are also entitled to compensation equal to two-thirds of the employee's average gross weekly wage if they are unable to work while recovering from a work-related injury or illness.
Workers' Compensation Fact #5
In some cases, an injured worker may be able to receive vocational training benefits, such as occupational counseling, assistance with job searches, job search programs, vocational retraining, and educational classes at an accredited learning institution. Vocational rehabilitation benefits are most often awarded in those situations in which an injured worker cannot return to his or her pre-injury job, but is capable of performing a different job.
Workers' Compensation Fact #6
In some cases, workers' compensation may be available for emotional injuries in addition to physical injuries. In Chicago Transit Authority v. Timms, IWCC, 21 ILWCLB 37 (Ill. App. Ct. 1st 2013), an Illinois appellate court confirmed that an employee may be eligible for workers' compensation benefits for psychological injuries sustained as a result of a serious work-related accident. The appellate court reiterated, however, that in order to receive workers' compensation benefits for emotional injuries, the emotional shock of the accident must be sudden, regardless of whether the resulting emotional injuries were sudden or whether they manifested themselves over a period of time.
Workers' Compensation Fact #7
Not only are employers obligated to follow the safety regulations imposed by the Occupational Safety and Health Administration (OSHA), but they are also prohibited from retaliating against an employee for their role in reporting a workplace accident or a safety violation. Common types of workplace retaliation include: demotions, disciplinary actions, dismissals, salary reductions, hour reductions, shift reassignments, and changes in job responsibilities. Federal law prohibits employer retaliation for reporting injuries, as well as offering incentives that could deter workers from reporting injuries, such as bonuses or prizes for meeting safety goals.
Workers' Compensation Fact #8
Temporary workers are generally entitled to workers' compensation benefits for any work-related injuries or illnesses. Under the Day and Temporary Labor Services Act, Illinois temp agencies are required to provide workers' compensation insurance coverage for all employees and can be fined for the failure to secure workers' compensation insurance. Illinois law also requires staffing agencies that place workers on a daily or temporary basis in manufacturing, construction, and other non-clerical positions to register with the Illinois Department of Labor (IDOL) and comply with various employment standards.
Workers' Compensation Fact #9
Workers' compensation covers back injuries and repetitive stress injuries that are attributed to work-related activities, such as computer use, bar code scanning, assembly line work, fixed position work, sawing, and extensive use of power tools. However, worker's compensation claims for back injuries and repetitive stress injuries are often more difficult to prove than other work-related injuries because the injuries accumulate over time, rather than as a result of a single workplace accident.
Workers' Compensation Fact #10
Although injured workers cannot sue their employers for work-related injuries, in some situations, they may be able to pursue a personal injury lawsuit against a negligent third party. For instance, if an employee is injured in an auto accident while on the job, he or she may be able to sue the negligent motorist for personal injury damages in addition to collecting workers' compensation benefits.
If you were injured in a work accident, the attorneys at Ankin Law can help you get maximum workers' compensations benefits, as well as any personal injury damages to which you may be entitled. Because we focus on representing injured workers, we will provide you with efficient and effective legal counsel that is catered to your unique situation and personal needs.
Contact us today to schedule a free consultation with one of our knowledgeable Chicago workers' compensation attorneys.
More Posts About Workers' Compensation Law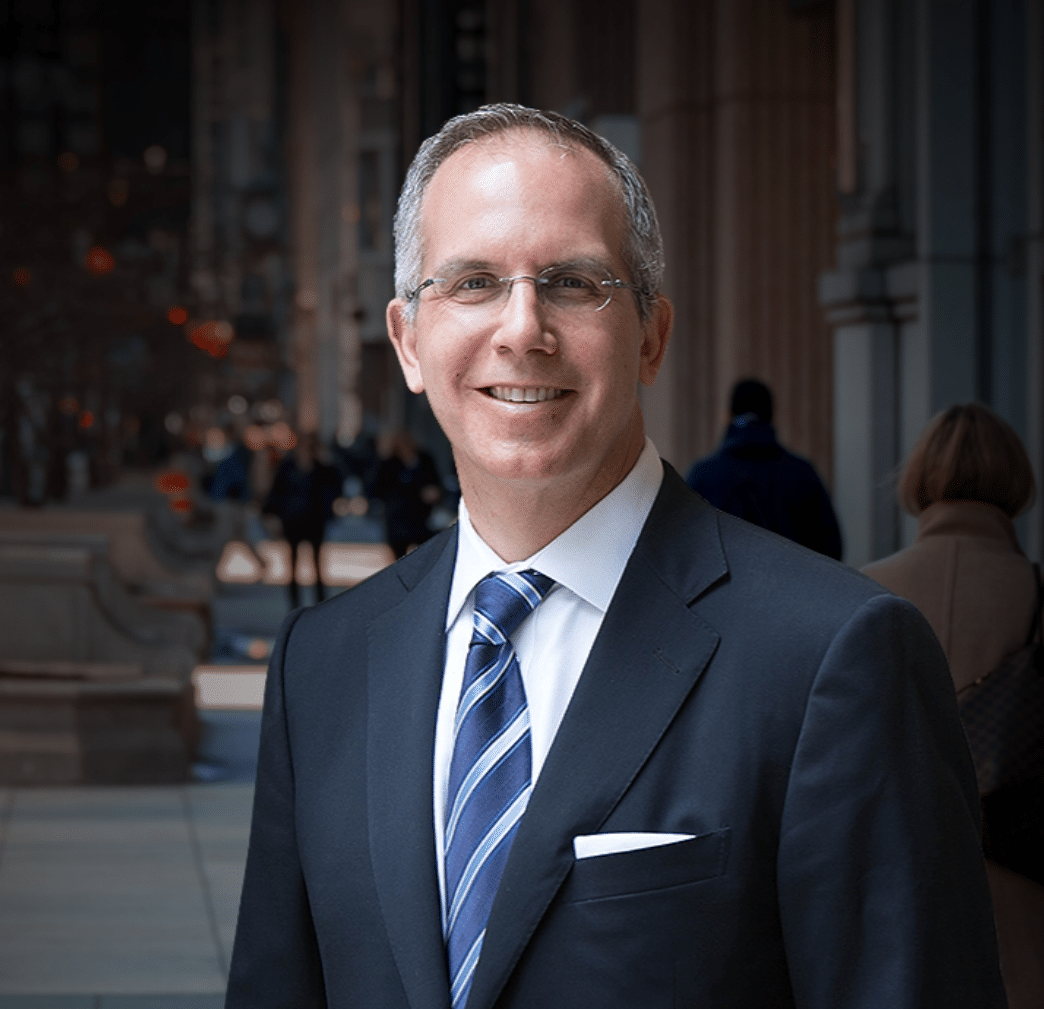 Chicago personal injury and workers' compensation attorney Howard Ankin has a passion for justice and a relentless commitment to defending injured victims throughout the Chicagoland area. With decades of experience achieving justice on behalf of the people of Chicago, Howard has earned a reputation as a proven leader in and out of the courtroom. Respected by peers and clients alike, Howard's multifaceted approach to the law and empathetic nature have secured him a spot as an influential figure in the Illinois legal system.