A serious violation describes a situation where an employer is aware of a workplace hazard that could kill or injure employees but fails to take reasonable steps to resolve it. A willful violation happens when an employer deliberately ignores OSHA safety rules and regulations or disregards the employee's health and safety. That is the main difference between a willful violation and a serious violation. In Illinois, you have a right to recover monetary compensation to cover your medical expenses, rehabilitative treatment costs, and long-term care costs arising from workplace injuries caused by all types of OSHA violations.
The Four Types of OSHA Workplace Violations
OSHA is responsible for enforcing safety rules and regulations in all workplaces across the U.S. The agency inspects workspaces and sites periodically. It may also perform an inspection upon receiving safety complaints from employees. These inspections may reveal OSHA safety rule violations that fall into four main categories.
Willful Violations
This category covers the most serious forms of violations. They occur when employers knowingly breach OSHA rules or show indifference to workers' health and safety. A single violation of this nature attracts up to $134,937 in fines. The violation turns into a criminal offense if it causes an employee's death. It can carry up to $500,000 in fines or up to six months in prison, or both.
Willful violations fall into three additional categories. They include:
Deliberate Disregard: This category covers intentional refusal to adhere to safety rules and regulations. An example is when an employer was aware of OSHA codes and purported workplace hazards but decided to take no action. Another example is when an employer did not know of OSHA codes, but knew of related legal regulations and the existence of harmful conditions in the workplace, yet decided to take no action.
Plain Indifference: This violation refers to a lack of interest or cares for employee well-being and safety. An example of this is when the management is aware of a dangerous workplace condition but does not take reasonable steps to address it. Another example is when an employer has no prior knowledge of unsafe conditions in the workplace but makes no effort to acquire the relevant knowledge.
Criminal Willful Violation: This category covers incidents where the employer's actions (or inaction) kill an employee.
Serious Violations
A serious OSHA violation occurs when an employer knows that a workplace hazard might injure or kill employees, but does not resolve it. A serious violation carries up to $13,494 in fines.
OSHA inspectors can adjust penalties depending on the gravity of each specific violation, the employer's track record, and acts of good faith. The company's size may also affect the severity of penalties. Failure to build and install quality safety systems to protect employees working on elevated structures from falls qualifies as a serious violation of OSHA rules.
Other-Than-Serious Violations
This category covers OSHA violations that are unlikely to result in serious injuries or fatalities but impact employee safety and well-being. Data from the United States Department of Labor shows that this category carries up to $13,494 in fines per violation. OSHA inspectors can, however, decide not to impose a fine or slash it by up to 95%.
The level of cooperation of the employer, the company's size, and the severity of the violation usually determine the seriousness of the penalties imposed. An example of an other-than-serious violation is the failure to give lower-level supervisors and employees copies of safety rules and procedures.
Repeated Violations
A repeated violation occurs when OSHA inspectors have previously found an employer to be in contravention of a similar or related rule or regulation. As such, this category carries the same level of seriousness as willful violations. Each violation can result in a fine of up to $134,937.
A repeated violation applies if OSHA has issued a final original citation. Inspectors cannot cite a repeated violation for a similar or related offense if the employer has challenged the original violation and is waiting for a final OSHA decision.
Besides adhering to specific safety protocols, your employer has a general duty to protect you from recognized workplace hazards that might harm or kill you. The OSHA Act of 1970 spells out this duty under the general duty clause. You are entitled to compensation if you suffer injuries or lose a loved one due to an employer's violation of OSHA safety standards.
Do You File a Personal Injury Claim or a Workers' Compensation Claim if Your Employer Violated OSHA Regulations?
Unfortunately, there is no specific answer to whether you can sue for an OSHA violation. Workers' comp rules bar employees with on-the-job injuries or illnesses from suing their employers. Many courts have further ruled that an OSHA violation does not lift the bar on private claims against employers.
Some courts have, however, lifted this bar in unique circumstances. Additionally, collecting workers' compensation benefits does not bar you from suing third parties that might have contributed to your job-related injuries.
Third-party claims are usually prevalent among construction workers injured on the job. An example is when a construction worker gets electrocuted after touching an incorrectly installed power cable. In this scenario, the injured worker could initiate a workers' comp claim for his or her injuries and a separate personal injury claim against the liable electrical contractor or the contractor's employer.
The Relationship between OSHA Violations and Workers' Compensation Claims
A link between OSHA violations and workers' compensation claims might arise when an employee gets injured at work. However, OSHA and workers' comp are two separate programs that protect the interest of employees. OSHA ensures employee safety and well-being in the workplace. Workers' compensation, on the other hand, protects an employee's right to compensation for medical bills and other losses stemming from a workplace injury or illness.
An OSHA violation might render a workplace dangerous. The violation cannot make you eligible to obtain additional compensation or prevent you from obtaining compensation. You can, however, use the violation as proof in a separate third-party claim if someone other than your employer was responsible for the OSHA violation that caused your injury.
What to Do After an Accident or Injury at Work
Knowing what to do after a workplace injury can make the difference between a successful and unsuccessful workers' comp claim. It can also prevent your injuries from worsening and speed up your recovery. Take the following steps after sustaining an injury at work:
See a Doctor Right Away
You should seek medical attention soon after a workplace accident. Find out from your employer's HR department if there are any restrictions on seeking treatment for work-related injuries or illnesses before going to the hospital. Do this if you are not seriously hurt. Otherwise, rush to the nearest urgent care facility.
In Illinois, your employer may limit your choice of doctor. An employer with a preferred provider program (PPP) allows you to choose two doctors within the PPP group. Workers' comp laws permit you to see a different doctor for an independent opinion if you are unhappy with the doctor chosen for you by your employer.
Disclose All the Details of Your Injury to Your Doctor
Share all the details of your injury with your doctor. Let the doctor know that your injuries are job-related. That way, he or she will request payments for your medical bills directly from your employer.
Report Your Injury or Illness to Your Employer
The Illinois Workers' Comp Act requires you to notify your employer of your job-related injury. The notice can be written or oral. A written notice is, however, better than an oral one, as it leaves you with physical proof that you reported your injury to the employer. Ensure the notice includes details of your injury and when and where it happened. Keep a record of all documents and information shared with the employer.
Collect Evidence
Return to the accident scene shortly after getting discharged and collect evidence. Request a loved one or colleague to help you with evidence collection if your injuries require you to stay at the hospital for a while. The longer you wait to collect the evidence, the more likely the accident scene will get cleaned.
Note down as much information about the accident as possible while your memory is still fresh. Your record should include when, where, and how the accident happened. It should also contain the names and contact details of eyewitnesses.
Make Sure Your Employer Has Filed a Report with the Workers' Comp Commission
The law requires your employer to file a report with the Illinois Workers' Comp Commission. This report must contain your identifying information and details of the accident.
Work with a Workers' Comp Lawyer
A lawyer with an impeccable record of handling workers' comp claims can help protect your rights and persistently fight for maximum workers' compensation benefits on your behalf. So, ensure you work with a seasoned workers' comp lawyer from the outset.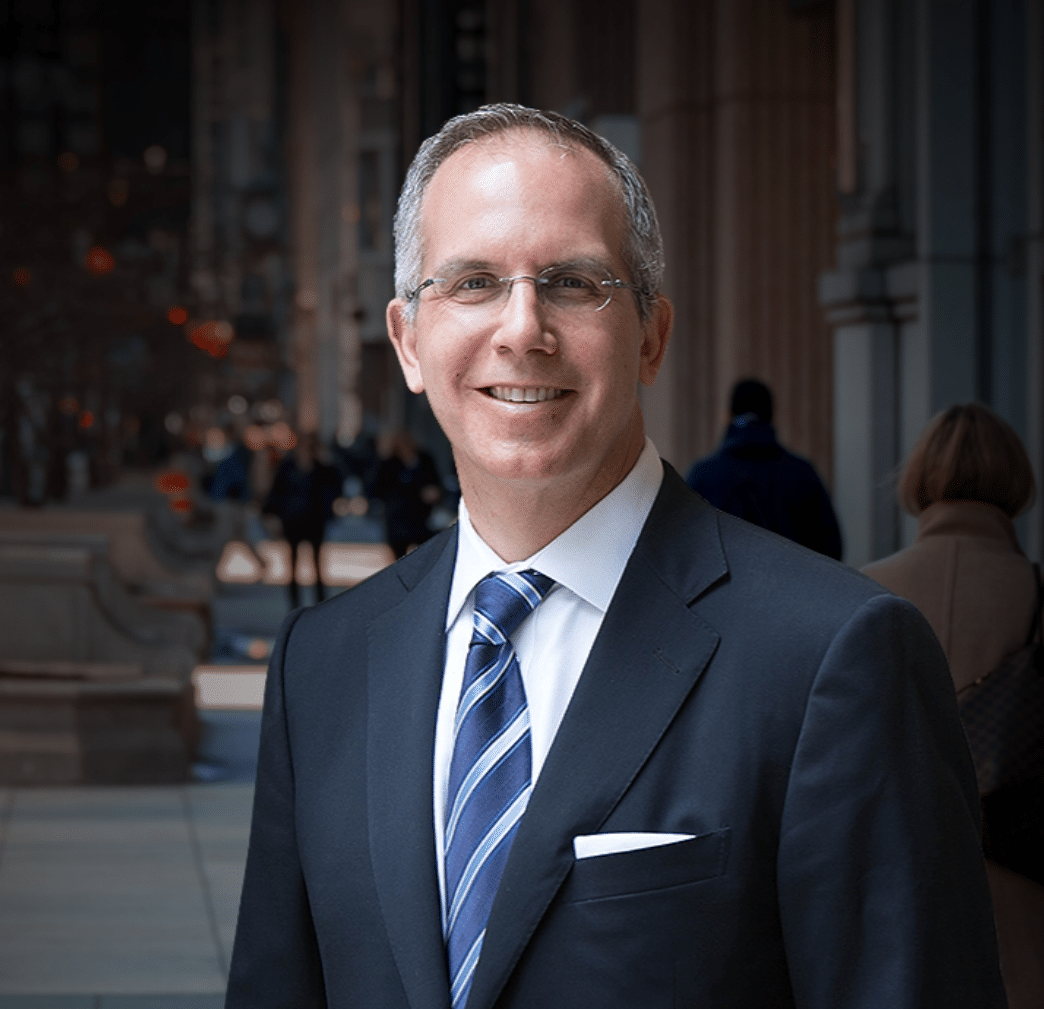 Chicago personal injury and workers' compensation attorney Howard Ankin has a passion for justice and a relentless commitment to defending injured victims throughout the Chicagoland area. With decades of experience achieving justice on behalf of the people of Chicago, Howard has earned a reputation as a proven leader in and out of the courtroom. Respected by peers and clients alike, Howard's multifaceted approach to the law and empathetic nature have secured him a spot as an influential figure in the Illinois legal system.