People who have developed non-Hodgkin's lymphoma (NHL) or other serious illnesses following prolonged exposure to Roundup weed killer might wonder, "what is the average payout for a Roundup lawsuit?" The average payout for a roundup lawsuit ranges from $5,000 to $250,0000. Note, however, that every lawsuit has unique facts and circumstances. As such, the actual payout will vary from one lawsuit to another.
A product liability lawyer with demonstrated history of handling mass tort claims can investigate your case to determine if you are eligible for compensation for injury or illness caused by Roundup exposure. The lawyer can also build a solid case to help you recover compensation covering the full scope of your losses and suffering.
What Makes Roundup Dangerous?
The active component glyphosate makes Roundup, a popular and widely used weed-killing herbicide, dangerous. This component may be a risk factor for cancer and other serious medical conditions.
The short-term effect of skin exposure to Roundup is skin irritation. You may suffer serious eye irritation if this chemical gets into your eyes. Inhaling this chemical herbicide during application can result in nose and throat irritation. Swallowing it, on the other hand, can result in the over-production of saliva, burns on the mouth and throat, nausea, and even diarrhea.
Cases of deliberate glyphosate ingestion have led to fatalities. The National Pesticide Information Center reports that those cases form a relatively small number of incidences.
Scientists are currently researching the long-term consequences of exposure to Roundup. The International Agency for Research on Cancer (IARC), one of the agencies forming the World Health Organization (WHO), found that glyphosate is a potential human carcinogen.
Regulatory agencies, like the U.S. Environment Protection Agency (EPA) and the European Food Safety Authority, disagree with IARC's findings. These agencies claim a link between glyphosate exposure and an increased risk of a cancer diagnosis does not exist. The consensus, however, is that more research on the forms of exposure and amount of glyphosate that can result in cancer is necessary.
Additional research is also necessary to determine the level of risk stemming from glyphosate exposure and the level arising from other ingredients in the formulations. Available data show that formulated glyphosate has a high level of toxicity to cells and animals compared to glyphosate by itself.
What Are the Most Common Uses for Glyphosate?
Glyphosate kills a wide array of weeds. It is crucial in fruit, nuts, and vegetable production. It also increases the production of field crops like soybean. This chemical is effective in eliminating invasive and harmful weeds. It degrades in the environment and is ideal for no-till and low-till farming that minimizes soil erosion and promotes integrated pest management.
Glyphosate-based products come in numerous formulations, ranging from solid to liquid concentrate to ready-to-use liquids. Roundup is an example of a glyphosate-based product. This product is effective in managing agricultural and non-agricultural weeds.
Glyphosate is used in the production of corn, soybean, brassica vegetables, leafy vegetables, fruits, and other edible crops and fruits in agricultural sites. Non-agricultural uses of this chemical include pastures, turfgrass, commercial areas, residential areas, conservation land, and wildlife management areas.
Users apply glyphosate in agricultural and non-agricultural settings using various application methods. These methods include different types of ground broadcast sprayers, aerial sprays, and injection systems.
Factors to Consider for a Roundup Lawsuit
Evidence That the Product Is Dangerous or Defective
Failure to inform consumers of the potential glyphosate exposure risk, negligence, and dishonest marketing are the grounds of previous lawsuits against Monsanto, the manufacturer of Roundup (glyphosate). Plaintiffs in previous suits have claimed that the company misinterpreted or disregarded the safety information considered in the Roundup manufacture, distribution, and sale. As such, evidence that the company exposed consumers to an unreasonable risk of injury by failing to offer sufficient safety warnings is an essential consideration if you are planning to file a pesticide lawsuit.
The herbicide might be defective if the company did not put the correct or adequate health risk warning on the container. You can claim that the company was aware or should have been aware of the risks of the herbicide's active ingredient. You can also argue that the company should have known that users would not have anticipated any health risks from the herbicide.
Evidence of Negligence in the Product Design
You must show that the company was negligent in designing the Roundup herbicide. You must also show that you suffered harm because of that negligence. You will need expert witness testimony to support your claim that the manufacturer was negligent in the product design.
Evidence of Roundup (Glyphosate) Exposure
Compile evidence of using or getting exposed to the herbicide. The exposure might have happened at home, a commercial property, work, or a farm. Proof of usage or exposure to pesticide poisoning include used bottles, purchase receipts, landscaping invoices, and copies of standard operating procedures following a workplace exposure.
Level and Duration of Exposure
The amount and length of herbicide usage or exposure will affect your Roundup claim. You stand a better chance of recovering compensation if exposed to the herbicide for several years than someone exposed for a few hours. A person working in an agricultural site that uses the herbicide for a couple of hours daily, for instance, might have stronger grounds for compensation than someone who visited a wildlife management area that applied the herbicide on a plant only once.
The Length of Time Between the Exposure and Diagnosis
How much time has passed between your exposure to the herbicide and your diagnosis? That is one of the questions injury attorneys ask when determining a plaintiff's eligibility for the Roundup lawsuit. Courts also treat the time between exposure and diagnosis as the latency period.
A study published in the National Center for Biotechnology Information (NCBI) in 2019 found that it takes up to two years to get diagnosed with lymphoma after exposure to high-dose glyphosate-based herbicides. Consequently, you must ensure that the length of time between your Roundup exposure and the date of diagnosis is within that range.
Evidence That Your Roundup Exposure Led to Your Diagnosed Illness
The available scientific data should support that exposure to Roundup led to your diagnosed illness. This is one of the most crucial pieces of evidence that can help improve the outcomes of the court verdict.
Other Coexisting Health Conditions
If you have other health conditions that put you at risk of cancer, the facts of your case can change significantly. Having HIV/AIDS, taking immunosuppressants, and having a history of cancer can expose you to carcinogens. You might lose the case if the defendant presents any of these circumstances in court.
Are Roundup Lawsuits Valid?
Roundup lawsuits are valid. Many people have received a cancer diagnosis following prolonged Roundup exposure. Most have initiated lawsuits against the Roundup manufacturer. The lawsuits allege that the manufacturer was aware or should have been aware that its glyphosate-based herbicide was unsafe and did not warn users of its risks.
The manufacturer contests these allegations and is already appealing several Roundup verdicts. Consult your lawyer if the Roundup manufacturer has appealed your verdict. Your lawyer will help you predict the timeline of the appeals process and the possible outcome.
What You Need to Know About Roundup Lawsuit Settlement Process
These lawsuits use the point scoring system to determine an appropriate settlement amount for each eligible claimant. The point scoring system ranks cases in settlement tiers. Since various factors determine the rankings, payouts for the Roundup lawsuit are complex.
As a result, claimants who join the lawsuit settlement do not get the same amount. Among the factors that the ranking system investigates are:
The type of cancer; non-Hodgkin's lymphoma is the most common cancer linked to Roundup exposure
The stage and degree of cancer
The victim's age at the time of diagnosis
The type and degree of exposure to Roundup
The length and severity of treatment
Once the system assigns point scores to individual cases, it groups them into settlement tiers, allowing groups with higher scores to get larger payouts. Consequently, groups with lower scores get lower payouts.
Common Damages That Affect the Average Payout
Your average payout in the Roundup lawsuit will depend on the nature and extent of injuries you sustained. Here are the common types of damages with their respective impacts on the value of your payout:
Past and Future Medical Expenses
If you incurred any medical expenses to treat a health problem caused by exposure to Roundup, it might affect your payout value. The same applies to the future expenses needed to treat the health problem. So, properly document these costs to use them as evidence in the lawsuit.
Reduced Earning Capacity and Loss of Income
Having a reduced earning capacity or taking time off work due to an illness brought by Roundup can help determine the payout. In this case, your lawyer will consider this economic impact in damages calculations.
Pain and Suffering
Even though they are hard to quantify, pain and suffering are essential in payout calculations. They encompass shock, emotional distress, anger, sleeplessness, anxiety, and emotional distress caused by the Roundup-related illness.
Roundup Lawsuit Status as of 2023
The most recent announcement regarding the Roundup lawsuit is the $11 billion settlement. The much-delayed and much-anticipated settlement took lawyers years to negotiate.
Claimants who reached a settlement in the lawsuit are yet to receive their payouts due to the lengthy and involving settlement process. They are getting subjected to point allocation processes, which helps determine the appropriate settlement amounts.
A large number of Roundup cases are seeing victims proceed to state courts in 2023. It's a sign that settlement negotiations between the plaintiff and the liable company are failing.
Is there a Roundup Class Action Lawsuit in Court After the Settlement?
Although most victims will get or have already gotten their payouts, the Roundup lawsuit is still in motion. As of May 2022, 30,000 lawsuits were still pending. Out of these suits, 4,000 cases are tangled up in multidistrict litigation (MDL) in California.
MDL is a sum of multiple cases involving common fact questions that are combined and put under a single jurisdiction to allow pre-trial proceedings. They help claimants obtain the same evidence and share expert testimony through discovery. Despite this, the cases are still separate.
Once the discovery phase ends, cases that are yet to settle will return to their original jurisdiction awaiting trial.
Are the Roundup Victims Winning Their Cases?
More victims continue to win big in the lawsuit through cases tried in court. Since the wins are higher than expected, victims yet to get settlement verdicts can be hopeful.
It shows that juries are holding Monsanto liable for the damages caused by awarding large sums to the victims. The surge in Roundup lawsuits is because most jury trials end with large payouts for the victims.
How Much Should Claimants in Unsettled Roundup Claims Expect?
The verdicts of the initial trial usually help negotiate a fair settlement for future suits involving a product, such as Roundup. Since the plaintiffs in Roundup lawsuits received several favorable verdicts in the initial trials, the trials can help determine the settlement for future cases.
Likely, the next series of settlements will also boast larger award settlements like the previous ones.
The points system is currently determining settlement amounts. However, it is unclear whether victims will get fair distributions of the settlement proceeds. The system only designates each point in the payout with an amount of money, rather than determining the fairness in the payout.
NHL lawsuits with plaintiffs exposed to Roundup for a long time get larger payouts. These plaintiffs include agricultural workers or landscapers who used the weed killer daily and got diagnosed non-Hodgkin's lymphoma.
Cases involving plaintiffs with little exposure to Roundup end up with a small payout amount. The settlement amount might also be low for victims who caught NHL or other cancers. Either way, each plaintiff is receiving between $120,000 and $180,000.
Are You Allowed to Initiate a Roundup Suit Once a Settlement Agreement Has Been Reached?
Newly diagnosed NHL cases (dating three years ago) and cases in which NHL diagnosis or death occurred further back haven't been brought to court in 2023. For cases involving Roundup-related injury or death in the past 10 years, victims are still allowed to pursue compensation. They should do so if the cases are still within the filing deadline.
Finding a lawyer to help with the filing would be hard if the diagnosis or death happened several years ago. The filing deadline of the case is of concern here.
Roundup Medicare Lien
Integrating Medicare lien in the Roundup settlements has not been productive. It all began when a global resolution process was set up through "Points of Understanding," for the Roundup lawsuit. The document features a compromise provision that allowed Medicare to only deduct 30% of the plaintiffs' settlement amount from the payout. It only took effect if the settlement failed to cover medical costs.
The Roundup Medicare lien program got major updates between 2021 and 2022. However, the compromise part did not change, and it became invalid.
To fix this problem, CMS sought approval from the Justice Department in the U.S. for the amount it may use as a compromise for Roundup-related settlements.
The plaintiffs experienced delays due to this problem. The Medicare lien against the payout amount is getting resolved through the Roundup global resolution of the standard process.
The CMS is currently working with the Justice Department to set financial terms for the global recovery claim for Roundup. Since March 2023, the Justice Department has been reviewing the case from its Commercial Litigation Branch. Hopefully, plaintiffs will get their payouts once this issue is resolved.
What Is the Cost of Hiring a Roundup Lawyer
Most Roundup lawyers are willing to enter contingency fee agreements with plaintiffs in Roundup lawsuits. These agreements contain a provision allowing a lawyer to deduct a specific percentage from the total monetary recovery in a successful case.
No two contingency fee agreements are the same. These agreements vary based on unique facts and circumstance of an individual claim. Some lawyers vary their attorney's fees depending on the stage at which the case resolves.
Other lawyers deduct a fixed percentage of the recovered amount, no matter the stage at which the case resolves. Be sure to review all the provisions before signing the agreement documents. Also, try to negotiate with a lawyer on areas that require some adjustment.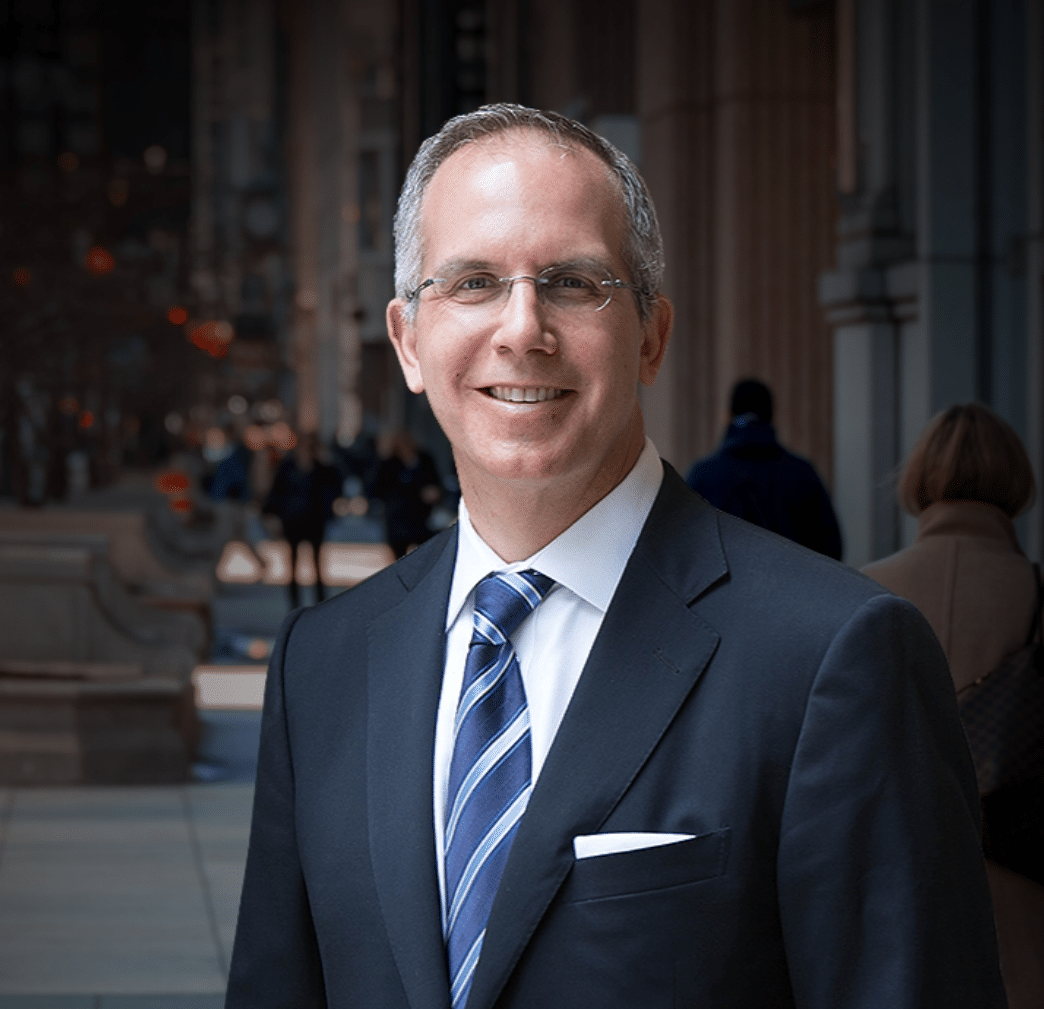 Chicago personal injury and workers' compensation attorney Howard Ankin has a passion for justice and a relentless commitment to defending injured victims throughout the Chicagoland area. With decades of experience achieving justice on behalf of the people of Chicago, Howard has earned a reputation as a proven leader in and out of the courtroom. Respected by peers and clients alike, Howard's multifaceted approach to the law and empathetic nature have secured him a spot as an influential figure in the Illinois legal system.