Every motorcycle crash has different circumstances, which will change the compensation amount. As such, it is difficult to determine what the average payout is for a motorcycle accident. Taking raw data, the cost of motorcycle accidents totals around $16 billion every year. Dividing this by the number of accidents each year gives an average cost of around $185,000 per accident. If you are claiming compensation for what the accident cost you, and your accident resulted in the average costs, then you could consider $185,000 as a starting point when pursuing your settlement.
No two accidents are the same, however. The cost of an accident ranges from a few thousand dollars to millions of dollars, depending on the circumstances. The amount that you can claim will vary based on the situation. Your motorcycle accident lawyer will work with you to determine your damages from the accident and identify what amount you will seek for your motorcycle accident settlement.
Motorcycle Accident Statistics
In 2020, there were an estimated 82,528 motorcyclists injured in accidents within the U.S. Additionally, 5,579 motorcyclists were killed in accidents, which made up 14% of all traffic accident fatalities. There were 992 injuries for every 100,000 motorcycles registered in the United States. For passenger vehicles, this number stands at 978, which is only marginally lower.
While injury rates on motorcycles and passenger vehicles are similar, fatality rates are much higher for motorcycle riders. In 2020, the fatality rate for passenger vehicles was 10.79 in passenger cars, while motorcyclists had a fatality rate of 67.08 fatalities per 100,000 registered vehicles. Motorcyclists are far more likely to die in a crash than passengers in or drivers of a passenger vehicle.
In Illinois in 2021, there were 3,274 crashes involving a motorcycle. Of these crashes, there were 2,443 injuries and 181 fatalities.
There are more fatal motorcycle accidents involving collisions with a fixed object than there are accidents involving collisions with another vehicle. In 2020, motorcycle collisions with fixed objects made up 25% of fatal accidents, whereas collisions with passenger vehicles made up 18% of fatal crashes.
Factors That Affect a Motorcycle Accident Settlement
If you have been injured in a motorcycle accident and want to claim compensation, you should be aware that there are several factors that impact what you can seek for settlement. These include:
The severity of your injuries.
The degree of fault of each party.
The amount of insurance coverage each party has.
Your losses and what damages you are claiming.
Severity of Injuries
The extent of your injuries plays a major role in your motorcycle accident settlement. If you suffered minor injuries, such as soft tissue injuries, you are unlikely to require as much medical care and treatment. In this case, your medical bills are not likely to be very high, nor are you likely to have ongoing care costs.
However, a majority of people in motorcycle accidents sustain head injuries. If you suffer traumatic or catastrophic injuries in an accident, you will require considerably more medical care, which increases the financial damages of your claim significantly. They may also leave you with a permanent or long-term disability, in which case you will likely also be claiming future medical expenses and loss of earning potential. Thus, the severity of your injuries impacts your settlement claim significantly, as the more serious your injuries, the higher your claim is likely to be.
As well as being more likely to suffer a serious injury, motorcyclists are 28 times more likely to die in a crash than a person in a passenger vehicle. If you have a loved one who has passed away in an accident, and someone else was at fault, you may have a claim for wrongful death. This claim can be filed to recover funeral expenses, outstanding medical bills, and loss of financial support.
Fault of Each Party
If you were injured in an accident that was caused by another person, then that person is considered at fault. An at-fault person is liable for your injuries, meaning that he or she is required to compensate you for the injuries that he or she caused.
However, Illinois has contributory negligence laws. Under these laws, the compensation that you claim from the other person is reduced by the percentage that you were negligent, and thus at fault, in the accident.
For example, you may have been injured in an accident caused by another driver pulling out in front of you. In this case, the other driver was at fault and will be liable to compensate you for causing your injuries. However, if you were speeding at the time the other driver pulled out, then this lessened your reaction time and contributed to the accident. If a jury determines that your speeding contributed 25% to the accident, then the compensation that you can claim from the other driver will be lessened by 25%. If you were 51% or more at fault, then you cannot claim compensation at all.
The degree of your fault will affect your settlement by lessening it in accordance with your comparative fault.
Insurance Coverage
Illinois law requires each driver to carry minimum liability insurance coverage for bodily injury and property damage. This mandatory coverage is a minimum of $25,000 for bodily injury for one person, and $50,000 for total bodily injury to two or more people injured per accident. Drivers are also required to carry a minimum of $20,000 insurance coverage for property damage caused to another person.
If you have suffered damages in an accident caused by another person, the other person's insurance will compensate you, but is only obliged to compensate you to the limits of the policyholder's policy. These minimum coverage amounts will not go very far if serious injuries are involved, and your damages may exceed the limits of the other driver's insurance policy. In such a situation, you will have to seek the shortfall from the at-fault driver to fully cover your damages.
If you have uninsured or underinsured motorist coverage, your own insurance will cover you if the other party either does not have insurance, or his or her insurance limits are not sufficient to cover your damages. In this case, your own insurance will pay you, to the limits of your own policy. If your limits are sufficient to cover your damages, then you will not need to seek compensation from the at-fault driver. If your policy limits are not sufficient to cover your damages, then you will again seek the shortfall from the at-fault driver. What you will seek as a settlement will be your damages, minus any compensation from either the other person's insurance policy or your own.
Losses and Damages Claimed
You can claim both economic and non-economic damages in an injury case. Economic damages have a monetary value, such as medical expenses and lost wages. Non-economic damages apply when you claim money as compensation for things that do not have a monetary value, such as pain and suffering, and loss of amenities of life. Non-economic damages are more difficult to calculate. In addition to claiming damages incurred so far, you can claim future costs and expenses as damages. In a motorcycle accident, damages you can recover may include:
Medical bills incurred so far
Prospective medical bills and treatment
Lost wages, incurred, as well as future lost wages due to an inability to work going forward
Home health care services, home remodeling if the injury is serious enough
Pain and suffering
Emotional distress and loss of enjoyment of life
While some of these damages can be easily to calculate, such as costs already incurred, others are more difficult to calculate, as they either do not have a fixed monetary value or involve calculating future costs. Your motorcycle accident lawyer will help you calculate these costs.
What Is the Average Payout for a Motorcycle Accident?
If the average payout for a motorcycle accident is calculated using only figures by taking the total cumulative value of claims and dividing by the number of claims, then the average payout works out to be $185,000 per accident. However, the compensation given varies significantly from accident to accident, depending on the severity of the accident, damages sustained, and evidence presented.
The most accurate way to determine the average payout for motorcycle accidents is to classify them by injury type. Soft tissue injuries tend to have lower settlement amounts, since the injuries are less severe. If you have suffered a soft tissue injury, average compensation may be close to the following: $2,500 to $10,000 for whiplash, $100,000 to $350,000 if you have suffered a herniated disc, approximately $$15,000 for an ankle sprain and approximately $20,000 for a shoulder injury.
Severe injuries are less common than soft tissue injuries, but compensation can be higher due to their nature. For example, a concussion may get compensation of $70,000 to $100,000, while traumatic brain injuries may get compensation of anything from $185,000 to $1,000,000, depending on the severity.
Average settlement amounts are continually changing, as each accident is unique, so every accident has a different settlement value depending on the circumstances.
How Long Does It Take to Reach a Settlement After a Motorcycle Accident?
Your motorcycle accident case can take anywhere from a few months to over a year to settle. The amount of time it takes depends on the circumstances of the case. Generally, your claim will go through the following process:
Evidence and documentation are compiled. This includes police reports, witness statements, photographs, your medical records, a summary of lost wages, and any other documentation to support your claim.
You will file your claim. If you have proven your claim, it will move on to the next stage.
The liable party, or his or her insurance company, will respond. This response can be to dispute your claim, liability, injuries, or damages. The liable party or insurance company may make a settlement offer. You may be satisfied with the offer, but generally, the first offer is low, and you will need to negotiate a higher offer.
You reach a settlement or go to court. At this stage, a motorcycle accident lawyer can help you negotiate a satisfactory settlement or represent you in court to get fair compensation if a settlement cannot be agreed on.
Typically, the process will take between six months and a year to settle. It can be as quick as a few weeks, or take more than a year, depending on the circumstances. The process is lengthened if it takes time to get a clear idea of the long-term effects of your injury, or you end up having to take the matter to trial.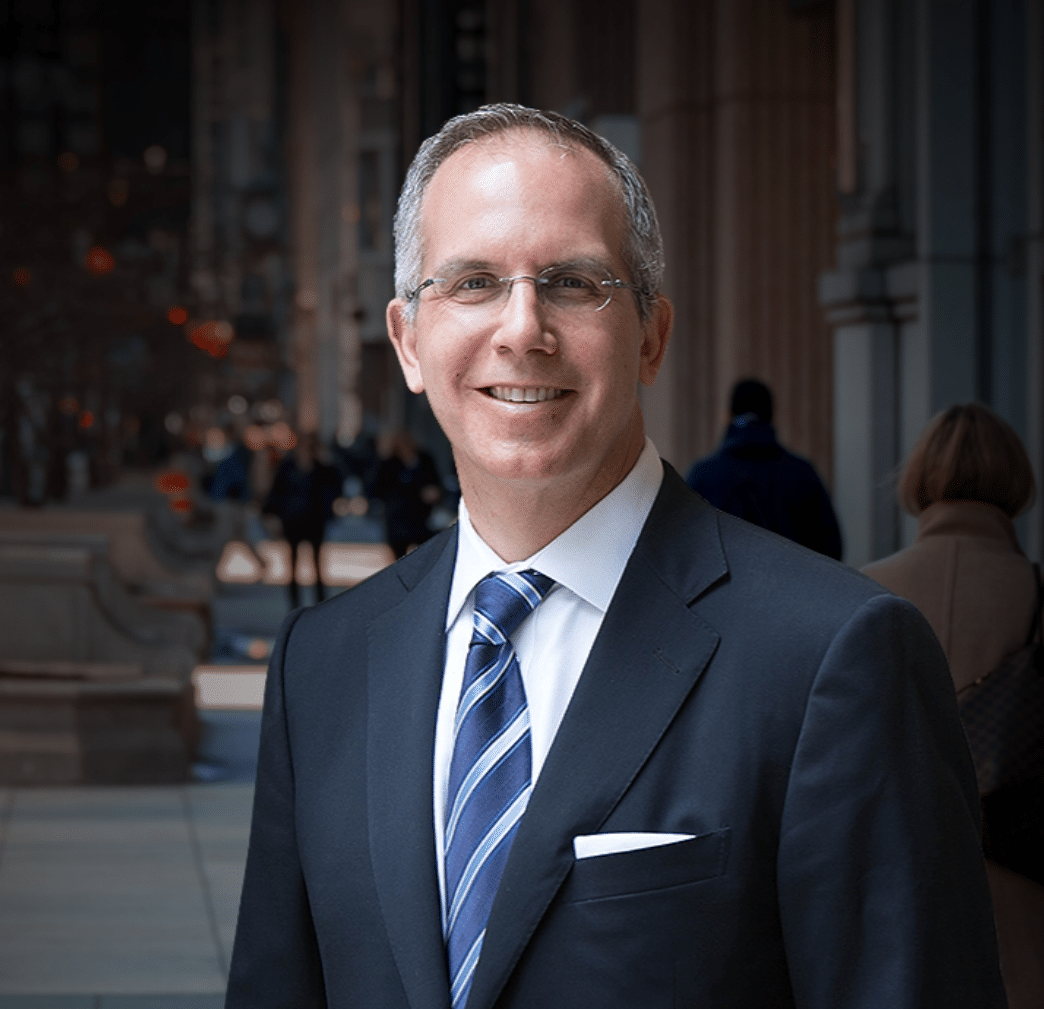 Chicago personal injury and workers' compensation attorney Howard Ankin has a passion for justice and a relentless commitment to defending injured victims throughout the Chicagoland area. With decades of experience achieving justice on behalf of the people of Chicago, Howard has earned a reputation as a proven leader in and out of the courtroom. Respected by peers and clients alike, Howard's multifaceted approach to the law and empathetic nature have secured him a spot as an influential figure in the Illinois legal system.