If a product causes injuries and other types of damages, injury victims may be able to file product liability claims against negligent manufacturers or retailers. These cases could result due to defective product designs or construction or inadequate consumer warnings.
It's important to understand the types of product liability claims to determine if you have a valid case to pursue.
What Is Product Liability?
Product liability, or products liability, occurs when a manufacturer or another party is responsible for injuries and other types of damages resulting from a defective product. Although many product liability cases involve negligent manufacturers, other parties may also share liability or be solely responsible for damages, including wholesalers and merchants distributing or selling these products.
If a negligent party is responsible for injuries, property damage, and other damages resulting from defective products, injury victims may file a product liability claim or lawsuit to recover compensation.
Most product liability cases fall under strict liability law, meaning that defendants will be liable for a defective product if plaintiffs can prove liability, regardless of whether the negligent party attempted to make the product as safe as possible.
The Different Types of Product Liability Claims
In product liability, there are three main types of claims. All of them involve a specific type of defect that causes harm to individuals who use the defective product. The following are the primary types of product liability cases that injury victims may file:
Defective Product Designs
In some cases, products feature design defects that make them dangerous even before production. If a product features a defective design, it will present inherent risks to users, regardless of how much manufacturers adhere to the intended design.
There are many types of design defects that can cause injuries to product users. For example, a poorly designed vehicle that's top-heavy and doesn't have a wide enough wheelbase could get into rollover accidents. Pieces of furniture may also cause injury to users if they are unable to support the user's weight because of an unstable design.
It's often difficult to prove that a product suffers from a design defect, making it important to work with experts to help show how the design contributed to accidents and injuries in many of these cases.
Manufacturing Defects
Another type of product liability case involves products with manufacturing defects. These cases develop when a product causes damages because of a defect that resulted from a faulty manufacturing process. Often, these involve smaller numbers of a product because, without the manufacturing defect, the product would ordinarily be safe to use in adherence with the design. A single manufacturing fault could render a product dangerous to use, unbeknownst to the user.
Some examples of defectively manufactured products could include low-quality brakes on vehicles, contaminated foods or beverages exposed to harmful chemicals during manufacturing, and poorly assembled products that can easily break apart.
Like design defects, it can be challenging to prove that a manufacturing defect led to injuries and other damages without the help of a product liability lawyer or another professional. You would need to show how the product's unique fault led to an accident, which could be especially hard to prove if the manufacturing defect is exclusive to that single product.
Marketing Defects or Failure to Warn
Even if a product is safe to use as intended, manufacturers may neglect to indicate the product's proper use and warn of the dangers of misuse or certain risks. Often, product liability cases due to marketing defects involve products that require specific warnings and instructions that may not be obvious to the user.
An example of a marketing defect or failure to warn is the failure to include labels on drugs that provide instructions for taking the proper dosage. Commercials and other marketing materials for this drug may also fail to list all possible side effects and warn of potentially dangerous interactions with other drugs or medications.
How Does Liability Work in Product Liability Cases?
Each type of defect could also have a different impact on who is liable in a product liability case, depending on the nature of the defect. The following are a few of the types of liability involved in product liability claims:
Strict Liability
As mentioned, the majority of product liability cases involve strict liability. In these instances, people who suffered injuries from defective products would typically need to prove that the defendant was negligent and that this negligence contributed to defective product designs, construction, or marketing. However, this isn't always the case, as some product liability cases may involve strict liability without the need to prove negligence. In these instances, manufacturers or other parties would be strictly liable regardless of whether negligence played a role in forming the defect.
Breach of Contract
In many cases involving marketing defects, injury victims may be able to file a claim or lawsuit on the basis of a breach of contract. A breach of contract might come into play if a company fails to include all necessary statements in an express or implied warranty.
For example, an express warranty may not include vital information about the product it represents, including poor descriptions of the product that could lead to unintentionally improper use for the average consumer. In these cases, manufacturers, retailers, and distributors could be liable if the literature, statements, and other sources of information improperly present and detail the product.
Implied warranties, on the other hand, are statements and other elements of product marketing that consumers interpret without an official statement or description from the company.
Misrepresentation and Fraud
Product liability cases may also involve instances of fraud or misrepresentation. One example of this would be if a drug manufacturer was aware of the dangers its product posed and undermined or avoided disclosing those dangers to the public. The company may release false statements or descriptions of the drug, or they may fail to initiate product recalls or modify the drug's design even after people begin reporting instances of injuries.
When Should You Hire a Product Liability Lawyer?
If you or a loved one sustain injuries and other types of damages from using a product and believe a defect is behind them, you may be able to put together a product liability case. However, building a case on your own can be challenging if you're unfamiliar with the process of filing these types of claims and lawsuits.
Here are some of the reasons why you're often better off hiring a product liability lawyer than going it alone:
Help Determining Liability
When you consult with a product liability lawyer to discuss your case, you'll benefit from working with an expert in these matters. He or she can assess your case to determine whether the product was defective and, if he or she represents you, can help build a case.
In addition to finding out whether a product manufacturer or another party is liable for a product defect, an attorney could help identify other similar cases. In the process, the attorney may find that many victims suffered injuries from the same defective product, potentially leading to the development of a class action lawsuit. This would help ensure that all victims in the lawsuit recover the compensation they deserve and make it easier to hold the liable party accountable.
Collecting Critical Evidence
An attorney can also help gather evidence to prove that a product was defective and that the manufacturer or another party was liable. You will need to find plenty of evidence to support your case, including the defective product, product receipts, medical records proving injuries, medical bills, repair bills, photos, and videos of injuries and the accident scene, and many other integral pieces of evidence. It can be challenging to locate and obtain all of this evidence on your own, but an attorney will have the resources to help you collect as much as possible to help support your claims.
Receive Helpful Legal Advice
When navigating a product liability claim or lawsuit, there's a lot to keep in mind. You must also take the right steps to avoid making any mistakes throughout your case. An attorney with experience handling these types of cases can advise you on the right steps to take, which could include visiting your doctor regularly, sticking with your treatment plan, avoiding posting on social media, and making any potentially damaging statements to insurers or attorneys.
Calculating All Recoverable Damages
Additionally, an attorney can help determine the total value of your case. He or she will be able to assess your injuries and the various other damages sustained, with the ability to quantify all damages to calculate the full amount of compensation. As a result, you will have a better chance of recovering total compensation in your case with a professional who's experienced with these cases.
Types of Recoverable Compensation in Product Liability Cases
As you consider building a product liability case with the help of a lawyer, you may wonder what types of damages you can recover in a final settlement.
In product liability cases, victims who suffer from defective products may be able to recover certain economic, non-economic, and punitive damages.
Economic Damages
Defective products often cause serious injuries and property damage that count toward economic damages. It's easy to calculate these damages because they come with specific dollar amounts attached to them.
Examples of economic damages in product liability cases could include:
Medical expenses, including emergency and ongoing care
Lost income due to disability or recovery periods
Lost earning capacity resulting from disabilities
Rehabilitation and physical or occupational therapy
Damage to property resulting from certain product defects, such as manufacturing defects resulting in combustion or explosions
An attorney can work with you to calculate all economic damages and gather evidence to prove them, including medical bills and receipts, proof of repairs, and more.
Non-Economic Damages
Product liability cases could also involve various non-economic damages. These damages account for the personal experience the injury victim has after an accident involving a defective product.
Non-economic damages aren't quite as easy to calculate as economic damages because of their non-monetary nature, but it's possible to determine how much these are worth based on the negative impact they have on the life of the injury victim or his or her loved ones.
These damages may include pain and suffering, emotional and psychological anguish, loss of companionship or consortium, loss of enjoyment of life, and more. An attorney can help determine how these would factor into a settlement using a specific method of calculation.
Punitive Damages
Economic and non-economic damages are compensatory, meaning that insurers and courts award them to compensate victims for the suffering they experience both financially and personally. However, cases may also involve another type of damage known as punitive. Unlike compensatory damages, punitive damages involve monetary awards with the intent to punish defendants in these cases. Only the courts can award these damages in a trial setting if a defendant acted with gross negligence or maliciousness.
For example, a court may find that a manufacturer of a defective product was aware of the defect and still encouraged the public to purchase the product while ignoring the identified risks. If the defective product caused great harm to victims because of this fault, a judge, or jury could award punitive damages to prevent acts like this from occurring in the future.
Wrongful Death
If someone dies because of a defective product, this could warrant compensation for wrongful death that would go toward the victim's loved ones. Wrongful death damages could include medical care and treatment before the person died, the victim and family's pain and suffering, and loss of support and services resulting from the person's death, among other damages.
Knowing about the different types of product liability cases may help you determine if you're able to file a claim or lawsuit. Taking the right steps may enable you to build a successful case.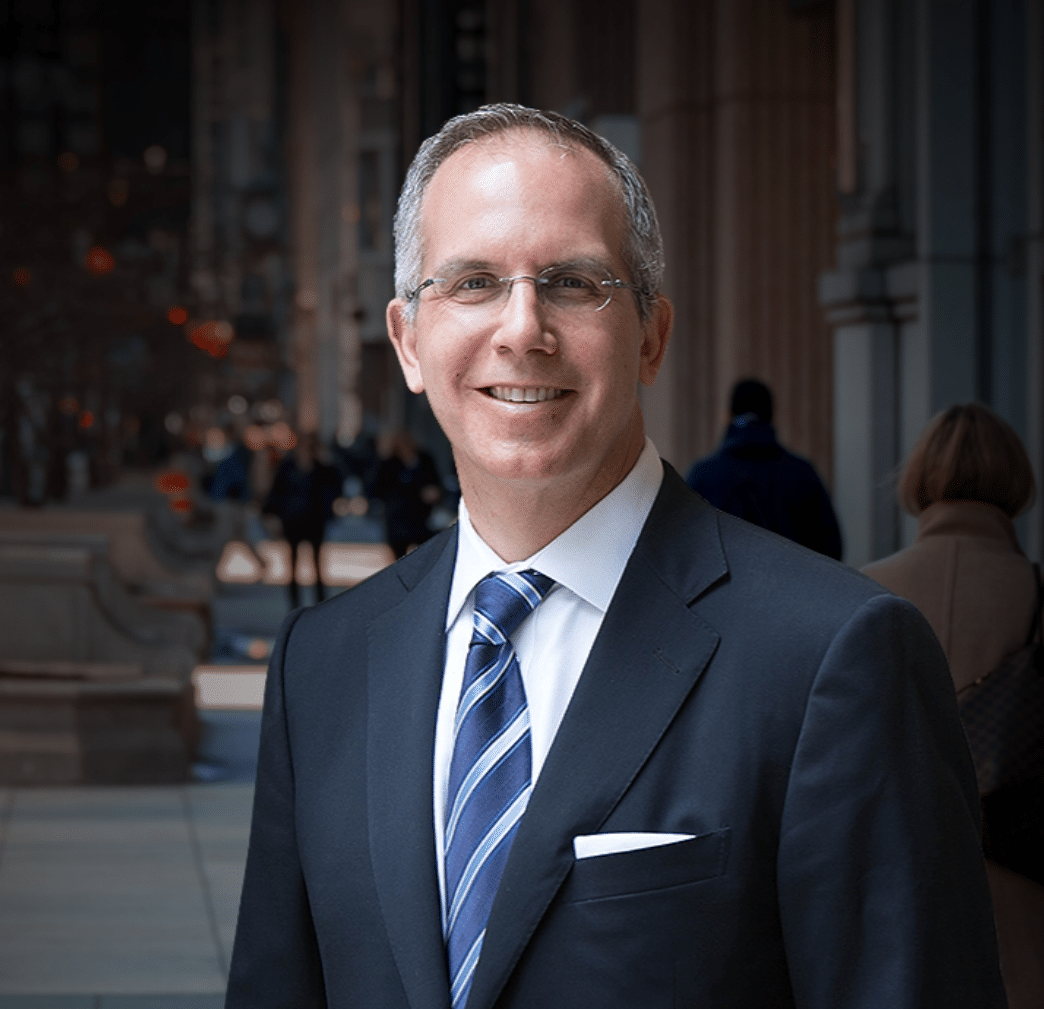 Chicago personal injury and workers' compensation attorney Howard Ankin has a passion for justice and a relentless commitment to defending injured victims throughout the Chicagoland area. With decades of experience achieving justice on behalf of the people of Chicago, Howard has earned a reputation as a proven leader in and out of the courtroom. Respected by peers and clients alike, Howard's multifaceted approach to the law and empathetic nature have secured him a spot as an influential figure in the Illinois legal system.