Incidents of drunk medical providers seeing patients are common in Illinois. In fact, several lawsuits were filed in 2023 against a Chicago-area OBGYN who was drunk while seeing patients. You might have grounds for a medical malpractice claim if you or a loved one suffered harm at the hands of a medical provider that was drunk while seeing patients. Knowing what to do in such a situation can help protect your health and legal rights.
Your best course of action includes the following:
Recording the incident in a diary or journal
Sharing your grievances with the provider's employer in writing
Submitting a complaint to the state medical board
You don't have to struggle alone with the rising medical costs and other losses arising from the harm caused by a drunk medical provider. A knowledgeable lawyer can advise you on what to do to hold the drunk doctor financial liable for all your losses and damages.
A Chicago OBGYN Was Drunk While Seeing Patients
A Chicago-area obstetrician/gynecologist (OBGYN) is facing several lawsuits for seeing patients while drunk and medically and sexually assaulting them in some instances. Also named in the lawsuit is Duly Health and Care, where the OBGYN worked at the time of committing the misconduct.
The majority of the lawsuits claim that Dr. Vernon Cannon conducted patient exams while under the influence of alcohol. One lawsuit alleges that he engaged in an indecent sexual relationship with a patient. Another lawsuit claims that he committed sexual battery during a patient exam. Dr. Cannon is also accused of doing a permanent sterilization procedure without prior consent from the patient.
The lawsuits claim that Duly, then known as DuPage Medical Group, acted negligently by allowing Cannon to continue working and failing to supervise him sufficiently. Cannon practiced at the Naperville and Bloomingdale-based offices when he was working for the medical group.
In an official statement released in early January, Duly said that Cannon left the medical group in 2019. The statement did not, however, specify why he left the medical group. Efforts to get the answer from a Duly spokesperson were also unsuccessful.
In the statement, Duly said that it prioritizes patient care and safety. It also emphasized its commitment to treating all misconduct allegations with the seriousness they require. The medical group did not make additional comments about the lawsuits, citing the seriousness of the allegations made and regard for all the involved parties.
An Overview of Lawsuits Filed Against the Chicago-Area OBGYN
Medical Sexual Assault
The first lawsuit that Cannon is facing involves sexual assault. It was submitted in 2020 under the name Jane Doe. The anonymous plaintiff in this lawsuit alleges that Cannon sexually assaulted her during a medical session in 2018.
Seeing Patients While Drunk and High
The rest of the lawsuits were filed in 2022 and early 2023. Plaintiffs in three of these lawsuits allege that Cannon attended them while he seemed drunk and high. One incident happened in 2017, and the other two incidents in March 2019 and August 2019, respectively.
In the 2017 incident, the plaintiff alleges that Cannon had slurred speech during a medical appointment. In the two 2019 incidents, plaintiffs allege that the OBGYN smelled of alcohol when they visited him for a regular prenatal checkup.
These lawsuits claim that patients had reported to Duly in 2018 and 2019 that Cannon's speech was slurred during medical appointments with patients. The medical group, however, ignored the complaints until October 2019, when he was sent on temporary leave.
Sexual Relationship with a Patient
Another lawsuit filed anonymously in early January 2023 claims that Cannon had a sexual encounter with the plaintiff and subjected her to untold emotional distress. The anonymous plaintiff alleges that she met Cannon during an appointment in 2016 and started receiving texts from him asking for a sexual encounter.
Showing Lack of Concern After a Stillbirth
A lawsuit filed by a woman who had a stillbirth in 2016 accuses Cannon of acting indifferent. It alleges that Cannon did not bother explaining the stillbirth, what caused it, or possible complications in the future to the plaintiff or even her husband. He, instead, passed the baby to the nurse and walked out of the room without saying a word or looking at the plaintiff or her husband.
The plaintiff alleges that the OBGYN committed medical malpractice by deviating from the standards established by the College of Obstetricians and Gynecologists. The plaintiff suffered emotional distress as a result.
Carrying Out an Irreversible Procedure Without the Patient's Consent
In this lawsuit, the plaintiff claims that the Chicago OBGYN persuaded her that a sterilization procedure, known as a bilateral tubal ligation, was medically necessary for her situation in 2017. He then scheduled her for the same just before she underwent a cesarean section. He, however, carried out a bilateral salpingectomy, a procedure involving the removal of both fallopian tubes, rather than tubal ligation.
The plaintiff visited a medical facility to seek a tubal ligation reversal. The attending doctor informed the plaintiff that Cannon had done a bilateral salpingectomy, which is irreversible.
The plaintiff contacted Cannon's office to find out why he had performed the procedure. Surprisingly, she was told that when she signed consent forms for a tubal ligation procedure, she had also consented to all sterilization procedures.
All these lawsuits are asking for more than $50,000 in damages.
What to Do When Your Doctor Shows Up Drunk
At least one in 10 doctors in hospitals and medical clinics across the U.S. has a drug or alcohol addiction problem. That figure is, however, lower than the actual figure, as most cases usually go unreported.
Knowing the steps to take when your doctor shows up drunk can help protect your health and rights to compensation when harmed by such a doctor. These steps include:
Recording Details of the Incident
Start by noting down as many details about the incident as possible. Doing that allows you to preserve all the information about the incident. You can then refer to your diary or notebook when discussing your case with a lawyer or testifying in court.
Be sure to record the name of the doctor involved, the date of the incident, the venue, and the service sought. Describe how the doctor's behavior reflected that of someone under the influence of alcohol, controlled substances, or other intoxicants. Maybe the physician smelled of alcohol or marijuana. Or, perhaps the physician was taking several breaks during the appointment and slurring his or her words when talking to you.
Submit a Complaint to the Hospital Administrator or Facility Manager
Doctors often work under a hospital administrator or facility manager. So, ensure you make a complaint to the doctor's supervisor or boss. Some hospitals and medical clinics allow you to submit a complaint on their websites. Other facilities may require you to send it via email or mail.
Keep the content of your complaint brief and specific. Focus on what happened during your appointment with the drunk doctor, not how you felt. The objective is to report the alleged misconduct, not your feelings.
Submit a Complaint to Your State's Medical Board
Making a medical board complaint allows the board to investigate your allegations and take appropriate actions against the negligent doctor and the employer. These actions include fines and license suspension or revocation.
The medical board findings can also help your medical malpractice case if you decide to sue the liable doctor and the medical facility. In Illinois, you can file a health care complaint online on the Illinois Department of Public Health (IDPH) website. You can also complain by calling the IDPH hotline. Other options include mailing or faxing the complaint.
Involve a Lawyer
A lawyer with a history of successfully representing patients injured by a drunk or intoxicated doctor can prove helpful if you are in a similar situation. The lawyer can analyze the details of the incident and tell you whether you have viable grounds to hold the negligent doctor financially liable for your harm. A birth injury lawyer, for instance, can help you determine if you are entitled to compensation for your child's injury if the doctor who delivered the baby was drunk or impaired.
Can You File a Lawsuit Against a Medical Provider for Drinking on the Job?
Drunk medical providers are more likely to make medical mistakes than sober ones. The reason is alcohol impairs vision, judgment, decision-making capacity, and reaction times, which are essential in providing quality and error-free medical care and treatment.
A drunk medical provider can fail to diagnose or incorrectly diagnose your medical condition. The impaired provider can also miss vital signs of life-altering health problems, such as stroke or cancer, in test results. Additionally, a doctor under the influence of alcohol or other drugs can fail to detect oxygen deprivation before, during, and after the birth process, exposing the baby to serious health complications or even death.
You might qualify to file a lawsuit against a medical provider for drinking on the job if you or a loved one suffered harm at the hands of a drunk provider. A medical malpractice lawyer can assess your situation and help you navigate the process of holding the negligent medical provider accountable for the harm you or your loved one suffered.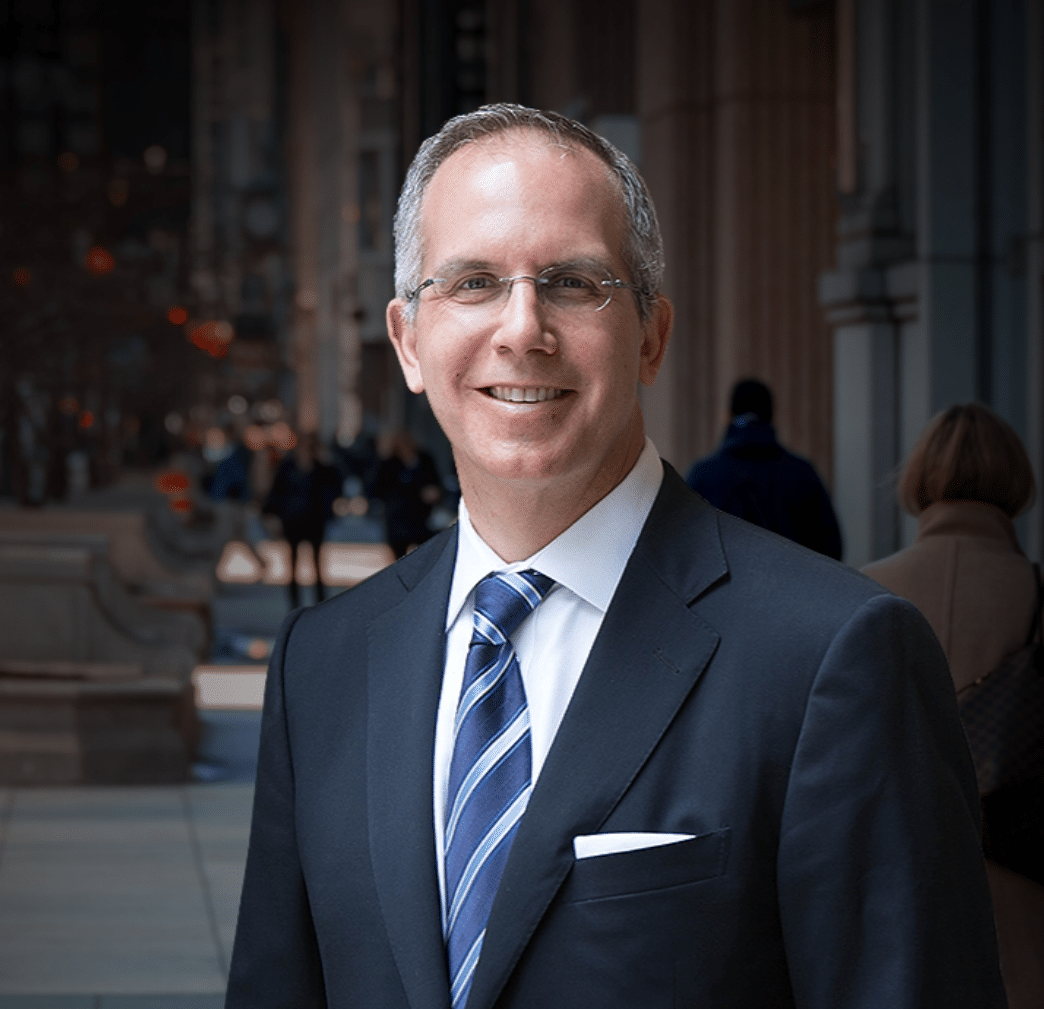 Chicago personal injury and workers' compensation attorney Howard Ankin has a passion for justice and a relentless commitment to defending injured victims throughout the Chicagoland area. With decades of experience achieving justice on behalf of the people of Chicago, Howard has earned a reputation as a proven leader in and out of the courtroom. Respected by peers and clients alike, Howard's multifaceted approach to the law and empathetic nature have secured him a spot as an influential figure in the Illinois legal system.