If you were recently injured as a result of a slip and fall accident, you need to begin preparing your case immediately. Early preparation increases your chances of obtaining proper compensation for your injuries. The slip and fall attorneys at Ankin Law can guide you through the personal injury claim process and the steps to take after a slip and fall accident.
Seek Medical Treatment After a Slip and Fall
Obtaining medical treatment after a slip and fall accident is the first step in an injury claim. Even if your injuries are not immediately obvious, it is essential that you seek medical treatment after suffering a slip and fall. Since the symptoms of life-threatening or disabling injuries may manifest at a later time, getting promptly evaluated by a medical professional could save your life. Additionally, a delay in obtaining treatment can make it more difficult for you to establish a slip and fall case timeline.
Insurance companies and their claims investigators will carefully evaluate the medical treatment you obtain. If you wait too long to obtain treatment, the insurance company may argue that the fall did not cause you to be seriously injured. The insurance company can also claim your injuries did not result from the fall if there is a delay in your treatment. Finally, if you delay seeking medical treatment, the insurance company may argue that your failure to obtain treatment worsened your slip and fall injuries.
Report Your Slip and Fall Accident
It is essential for you to report your accident to the property owner. Slip and fall accident injuries can give rise to a premises liability claim. To win a slip and fall case, you and your slip and fall lawyer must prove that the property owner breached his or her duty of care, and knowingly permitted dangerous property conditions to exist. You will also need to prove that the property owner or manager failed to repair the dangerous condition or provide proper warning of its existence.
When you report an accident, you trigger a duty for the property owner to preserve relevant evidence regarding the circumstances of your fall, and how the dangerous condition developed. For example, if you report your accident to a property owner in a mall slip and fall scenario, the owner has to preserve evidence which may help your case, such as surveillance footage. If you fail to report your accident, the property owner could unknowingly destroy useful evidence.
Collect Evidence
Even if you report your accident to the property owner, collecting evidence from the scene can help your claim. In some cases, property owners are not thorough and fail to collect evidence or destroy it deliberately. By collecting evidence yourself, you can help a slip and fall attorney build a successful case on your behalf. After an accident, you should attempt to obtain the names and contact information of any person that witnessed your fall, or any person who was in the area of your fall. These individuals may be able to confirm that the hazard existed or describe how long the dangerous condition was present on the property.
In addition to witnesses, you should attempt to photograph the dangerous condition. Photographs can be powerful evidence in a slip and fall case. Photographs that capture the nature of the dangerous condition can help you overcome the lack of notice defense that insurance companies and property owners frequently assert.
Document the Impact of Your Slip and Fall Injuries
Properly documenting your injuries increases the property owner's slip and fall injury liability. In a personal injury case, you can claim economic and non-economic damages. Economic damages are your financial losses, such as medical bills. Non-economic damages represent the pain and suffering you experienced due to your injury. The property owner and insurance company will take your claim more seriously if you properly document the effects your injuries had on your life.
Photographs can help you support your claims for economic and non-economic damages. You should photograph your injuries if the fall caused bruising, swelling, or visible marks. Photos of bruising or swelling demonstrate the painful nature of your injuries and provide objective evidence of why you needed medical treatment. Additionally, if your injuries prevent you from working, you should obtain documentation from your doctor to cover each day you are unable to work.
Avoid Social Media After a Slip and Fall Accident
Avoid posting any information about your activities or your injuries after your slip and fall accident. After the property owner's insurance company receives notice of your claim, they will likely assign an investigator to find and monitor your social media accounts. The investigator will watch for you to post a comment, video, or photos that can help the property owner mount a defense to the issue of accident liability.
You should also avoid posting any photos of yourself following an accident, nor should you allow anyone else to post photos of you. An investigator will be searching for photos of you engaged in some type of physical activity. The insurance company will use these photos to argue you did not suffer an injury, or that your injuries were not severe. It may require some restraint, but you should refrain from posting anything on social media while your claim is pending.
Don't Talk to the Insurance Company
At some point during your slip and fall claim, the property owner's insurance company may attempt to contact you. Do not speak with them. Insurance companies protect the property owners they insure. The insurance company is searching for evidence to help them defend the claim you are asserting. Your slip and fall lawyer can help ensure your rights are protected if the insurance company denies your claim.
One of the most commonly used defenses is comparative negligence. Under modified comparative negligence in Illinois, if you are found to be 51% or more at fault, you are barred from recovering compensation. The property owner needs proof of your negligence to assert this defense. For example, the insurance company is searching for evidence that you were not observing your surroundings before the fall. This defense is even more dangerous in cases when children slip and fall. If you speak to an insurance company before retaining a slip and fall lawyer, you may damage your case.
Contact the Slip and Fall Accident Lawyers at Ankin Law
It is important to find the best slip and fall attorney near you when filing an injury claim. The slip and fall accident lawyers at Ankin Law put the knowledge, experience, and skill of more than 80 attorneys and support staff to work for you to help ensure your claim is a success. Our law firm has recovered hundreds of millions of dollars of behalf of our clients.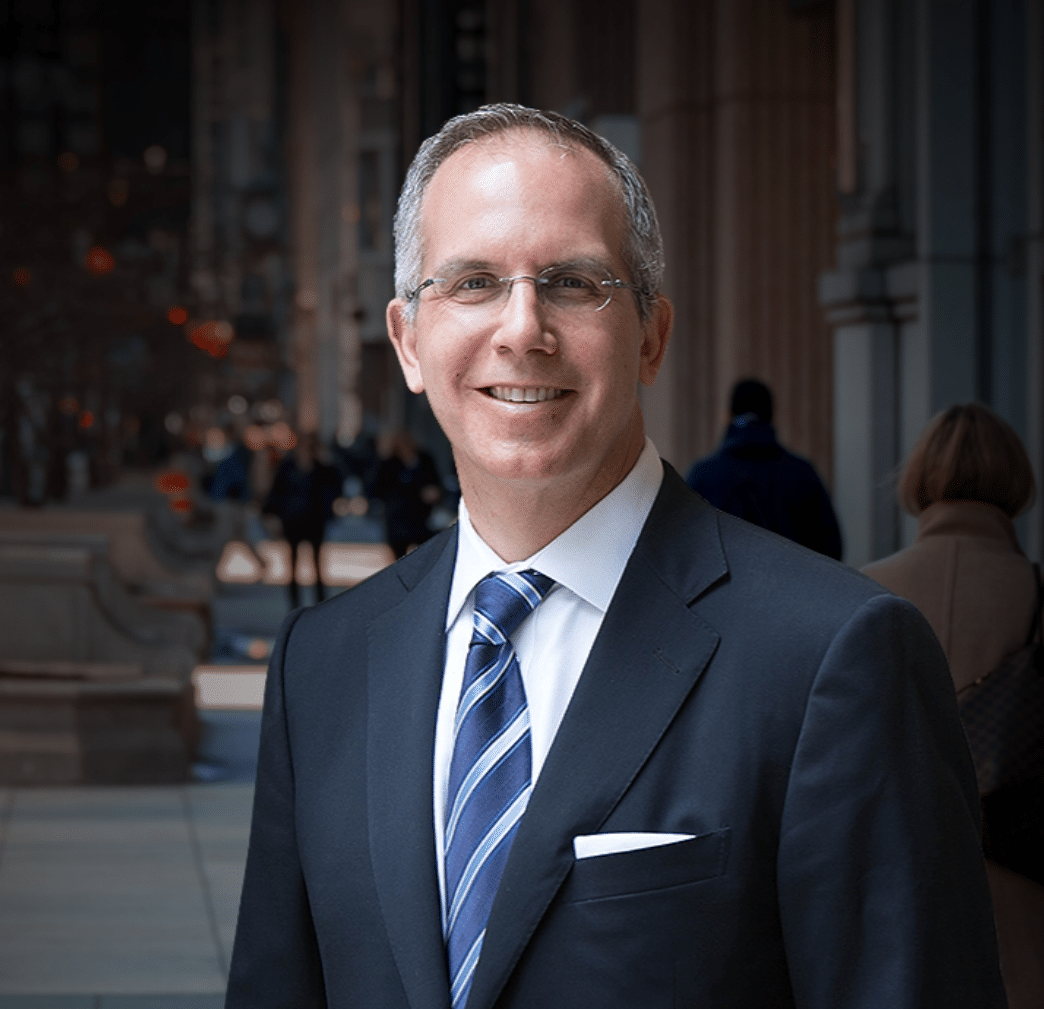 Chicago personal injury and workers' compensation attorney Howard Ankin has a passion for justice and a relentless commitment to defending injured victims throughout the Chicagoland area. With decades of experience achieving justice on behalf of the people of Chicago, Howard has earned a reputation as a proven leader in and out of the courtroom. Respected by peers and clients alike, Howard's multifaceted approach to the law and empathetic nature have secured him a spot as an influential figure in the Illinois legal system.