If you or a loved one received a cancer diagnosis after using certain types of chemical hair relaxer products, you may be able to recover compensation via a class action lawsuit against liable manufacturers. Taking the right steps may help you build a successful lawsuit that helps you seek total compensation for multiple types of damages resulting from the use of the affected products.
Brands of multiple hair relaxer products have been the subject of recent lawsuits because of their failure to warn customers of the health risks associated with their products in their marketing and packaging.
Who Qualifies for a Hair Relaxer Lawsuit?
Individuals who have used a chemical hair relaxer for several years and received a diagnosis of a female reproductive cancer, such as uterine and endometrial cancer, may be able to file a lawsuit against manufacturers of multiple chemical hair relaxer products. Many chemical hair relaxers and hair straightening products have links to various types of female reproductive cancers because of their harmful contents.
Specifically, a recent National Cancer Institute study found that chemical hair relaxers and straighteners containing certain chemicals could cause various types of cancers and other related health conditions. For example, these products could cause:
Uterine cancer
Endometrial cancer
Uterine fibroids
Preterm birth
Premature puberty
The study also discovered that women of color were more at risk of these because of their frequent use of these products to straighten their hair.
Even if you have not received a cancer diagnosis or used a chemical hair relaxer product for multiple years, you may still be able to recover various damages resulting from the use of these products. An attorney may be able to further help determine whether you can join a class action lawsuit.
What Hair Relaxer Products Might Contain Harmful Chemicals?
The recent hair relaxer lawsuits involve many manufacturers and products that studies have linked to cancers and other adverse health effects. You may have a case if you have used the following brands and product lines:
L'Oreal — SoftSheen Carson (SSC), SSC Dark and Lovely, Mizani
The affected products in each of these L'Oreal lines include No Base Relaxer, Precise No Lye Conditioning Relaxer, Multi-Mineral Reduced PH Crème Rhelaxer, Sensitive Scalp Rhelaxer, and Moisturizing Relaxer with Shea Butter, among others.
Revlon
You might have a lawsuit if you used Revlon's Conditioning Crème Relaxer product.
African Pride
Products involved in these lawsuits from African Pride include its Olive Miracle line of products, which consists of Deep Conditioning Relaxer, Anti-breakage No-Lye Relaxer, Deep Conditioning No-Lye Relaxer, Touch Up No-Lye Relaxer, and Dream Kids Relaxer.
Organic Root Stimulator (ORS) Olive Oil
ORS's Olive Oil products are also involved in the recent lawsuits. These products include: No Base and No Lye Relaxer, Zone Relaxer, Girls Hair Relaxer, New Growth Relaxer, Mild Touch Relaxer, and Professional Crème Relaxer.
Africa's Best
If you use Africa's Best products, you may have a case if you used Originals Olive Oil No-Lye Conditioning Relaxer, Herbal Intensive Dual Conditioning Relaxer, or Touch-Up Plus Moisturizing No-Lye New Growth Relaxer.
Soft & Beautiful
This brand's No-Lye Regular Texturizer, No-Lye Sensitive Scalp Relaxer, and Botanicals Regular Texturizer products all connect to recent lawsuits.
Just for Me
Just for Me customers may qualify for a hair relaxer lawsuit if they used this brand's Super Relaxer, No-Lye Relaxer for Girls, or No-Lye Texture Softener products.
Silk Elements
Recent lawsuits have involved both Luxury Moisturizing Shea Butter Relaxer and MegaSilk Shea Butter Relaxer products.
ProfectivMegaGrowth
The No-Lye RelaxeSoft & Beautiful product has been the subject of recent lawsuits.
TCB Naturals
Products involved in the recent lawsuits include No Base Crème Hair Relaxer and Conditioning No-Lye Hair Relaxer.
Isoplus
No-Lye Conditioning Relaxer has been linked to recent adverse health effects.
Crème of Nature
Customers who've used Argan Oil Relaxer may be able to file a lawsuit against this brand.
Types of Damages in a Hair Relaxer Lawsuit
Like many other product liability lawsuits, the recent hair relaxer lawsuits involve several types of potential damages that victims may recover. Uterine cancer, endometrial cancer, and other health conditions resulting from the use of chemical hair relaxers and straighteners can cause many financial and personal losses. As a result, victims may be eligible to recover compensation for these damages.
Two of the main types of damages that play into these types of lawsuits include economic and non-economic damages.
Economic Damages
These are the damages that involve financial loss resulting from cancer and other adverse health effects. They may include the following:
Medical expenses, including initial and ongoing care
Imaging procedures
Surgeries
Lost income resulting from time taken off from work to recover or disability
Economic damages are often easy to identify and calculate with receipts and other documentation. A dangerous and defective product lawyer may be able to help collect all evidence proving these damages, including medical bills, proof of purchase, and used defective products.
Non-Economic Damages
In addition to economic damages, victims involved in these lawsuits may qualify for various non-economic damages that account for the personal experience that victims have. These complement economic damages, but they're often more challenging to quantify than financial losses because of their less tangible nature.
Examples of non-economic damages in these cases could include pain and suffering, mental anguish, and emotional distress resulting from cancer diagnoses and other conditions. If you want to prove these damages in a hair relaxer lawsuit, you may be able to do so using a journal that discusses your experience with the recovery process, including any physical or emotional pain you experience.
Punitive Damages
Depending on the degree of negligence, the court may award punitive damages to victims in these lawsuits. A judge or jury may find that the manufacturers of the affected products have engaged in gross negligence, in which case punitive damages would aim to help prevent this level of negligence from occurring again.
The right attorney may be able to help you determine which damages will come into play in your case when calculating a potential settlement.
How to File a Class Action Lawsuit Against Manufacturers
If you believe you have a viable lawsuit against manufacturers of chemical hair relaxers or straighteners, there are some steps you can take to begin building your case and seeking compensation. These steps include the following:
Collect Evidence
The first step is to begin gathering as much evidence as you can to prove that your use of affected hair relaxers or straighteners caused uterine cancer or other related conditions.
Evidence in these cases could include medical bills and records from your hospital or doctor. These documents may prove that you received a diagnosis and are receiving treatment for your condition.
Other evidence you may be able to collect could include receipts proving you purchased an affected product, or you may still have a container from a previous purchase.
In addition, you may have kept a record of your recovery process and pain and suffering in a journal, which may help prove non-economic damages in a lawsuit.
If you are unable to obtain any of this evidence on your own, you may be able to get it with the help of a reliable class action attorney.
Get in Touch With a Class Action Attorney
After collecting medical records and other relevant evidence, bring it to a class action lawyer, who will be able to assess your case in a free consultation. During this consultation, the attorney will review the facts of your case and may decide to represent you in a lawsuit against a liable manufacturer.
If the attorney chooses to provide representation, he or she may then help collect any additional evidence that could contribute to a successful outcome. This evidence would also help calculate the total amount of compensation you're able to recover.
It's important to choose a lawyer for a class action lawsuit with experience handling these types of cases. Look for an attorney with previous successes with product liability cases and class action suits.
Submit Your Lawsuit
The next step would be to work with your lawyer to file a claim or lawsuit against the negligent party. Your attorney should help guide you through the claims or legal process to begin negotiating a potential settlement with liable parties and their attorneys.
Determine Whether You Qualify for a Hair Relaxer Lawsuit
If you used a chemical hair relaxer or straightener in recent years, you may be able to file a lawsuit against manufacturers if you have subsequently received a cancer diagnosis or suffered from other related health effects. An attorney may be able to help you determine what kind of case you may have and the amount of compensation you're eligible to recover in a hair relaxer lawsuit.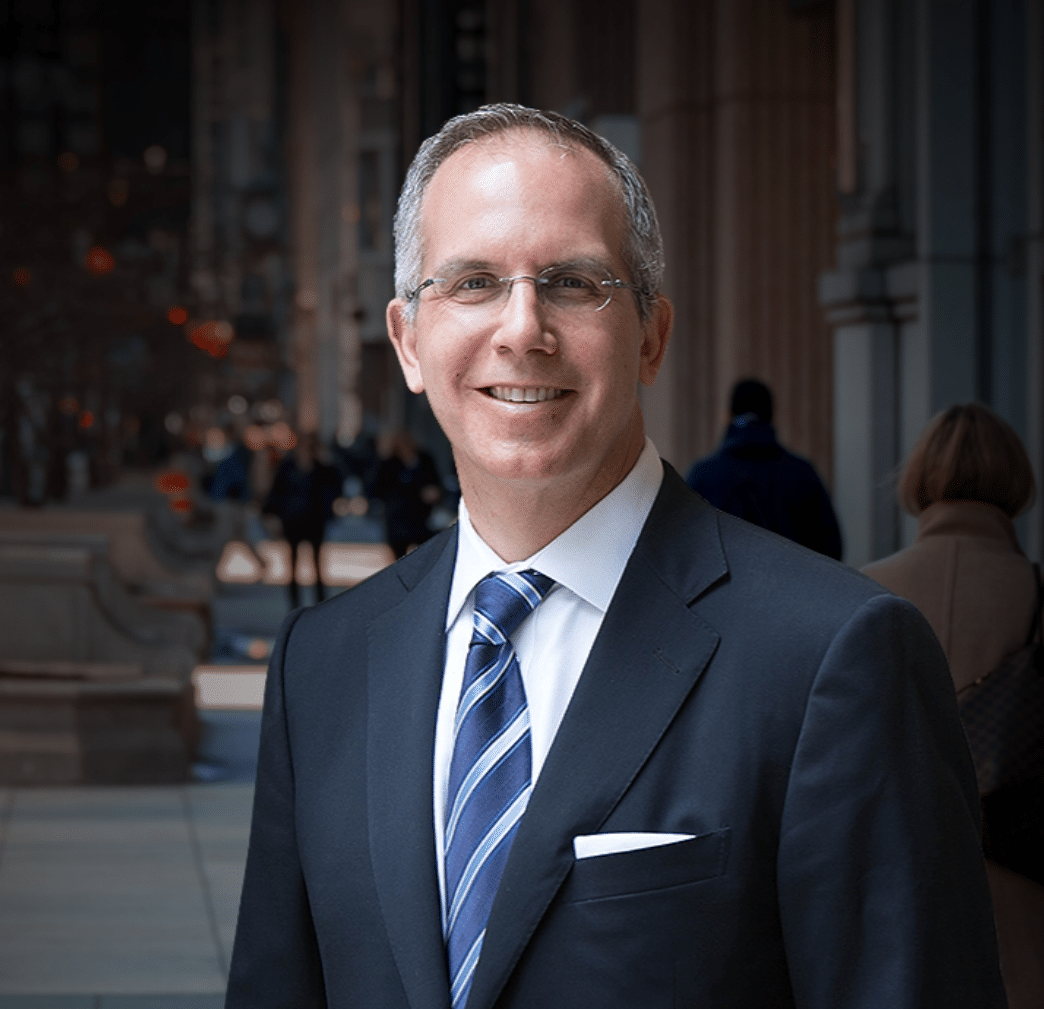 Chicago personal injury and workers' compensation attorney Howard Ankin has a passion for justice and a relentless commitment to defending injured victims throughout the Chicagoland area. With decades of experience achieving justice on behalf of the people of Chicago, Howard has earned a reputation as a proven leader in and out of the courtroom. Respected by peers and clients alike, Howard's multifaceted approach to the law and empathetic nature have secured him a spot as an influential figure in the Illinois legal system.