Finding the right lawyer for a class action lawsuit is essential to winning your case. If you've received notice that you are qualified to join a class action lawsuit, another class member has likely picked his or her lawyer, started the action, and done the necessary research.
What should you do if there isn't a class action lawsuit in place, and you and a few other individuals in your situation think you have a strong case against the maker of a harmful drug? How is a class action lawsuit initiated?
Finding a lawyer for a class action lawsuit is the first step. The appropriate lawyer for a class action lawsuit can make the difference between winning and losing your case, whether you are attempting to certify a putative class action or bringing mass tort litigation. 
In this article, you will discover important advice on selecting a lawyer for a class action lawsuit, along with suggestions on what to ask the lawyer, what kind of green flags to look for, and what to expect in a class action lawsuit.
What to Look for in a Class Action Lawyer
The following are important things to consider when seeking a lawyer for a class action lawsuit.
Knowledge of Class Action Lawsuits
While some attorneys and law firms promote their acceptance of class actions, they refer the matter to another lawyer. Instead of taking the case to trial themselves, their ultimate objective is to bring in new clients and keep the referral money.
You should look for a lawyer who handles class action proceedings as the lead counsel. A knowledgeable lawyer for a class action lawsuit can assess your claim and offer advice on whether to bring a single lawsuit or a class action.
Knowledge of Your Type of Case
This is a significant issue. The correct paperwork must be filed, the existence of the class must be established, and plaintiffs must be chosen to represent the class, along with many other tasks.
Class action lawsuits demand a certain level of skill. It is good for your prospective lawyer for a class action lawsuit to have handled several prior class action trials. Ideally, your lawyer will have brought cases in your particular area of complaint.
Find out if the lawyer will handle the case personally or if someone else in the firm will handle it. Ask the lawyer when a class action identical to yours was last filed.
Class actions cover a wide range of various legal situations. These consist of the following:
Personal injuries brought on by defective products, epidemics of infectious diseases, etc.
Toxic exposure to asbestos or claims of water contamination caused by exposure to dangerous materials.
Consumer rights violations, including unfair or hidden costs and dishonest company practices
Discrimination in the workplace, the housing market, and other areas
High cost and improper retirement benefits administration class action lawsuit claims
Unfair institutional enrichment (the COVID-19-related tuition class actions, for example)
The attorney or law firm you select should have expertise in cases comparable to yours and class action litigation experience. Verify the firm's outcomes to ensure that their emphasis on individual and class action claims matches the specifics of your case.
Location
The potential for a broad geographic dispersion among the class members is one of the challenges associated with class action litigation. The diversity of the plaintiffs in a class action case is one of its distinguishing features.
The effective resolution of any legal issue depends on determining the court that has jurisdiction over the case and filing the claim there. Courts only hear cases that fall under their purview.
Class actions may be handled in state, district, or federal court, depending on the jurisdiction. Compared to matters heard in municipal or county courts, the practices in these courtrooms are significantly different.
The plaintiffs can be in a different location but must have experienced comparable injuries.
Defective products, for example, can be found across the nation in today's age of technological progress. Individuals from Illinois are just as qualified to join a class as individuals from Florida or the far-flung region of Alaska.
Employing a lawyer for a class action lawsuit with experience in higher courts and knowledge of potential jurisdictional issues in class action litigation is advantageous. Find a firm with the experience necessary to handle cases around the country, and ask your potential lawyer for a class action lawsuit if they can meet your demands wherever you are situated.
Response Time
One of the main differences between individual lawsuits and class actions is that most class members won't be involved in the case until it is over.
If you file a claim and retain counsel first, and the court approves the case as a class action, you will be referred to as the lead plaintiff. As the lead plaintiff, you and your attorney will constantly discuss settlement proposals and other issues during the lawsuit.
Finding a lawyer for a class action lawsuit that values your opinions, thoughtfully responds to your inquiries, takes your questions seriously, and gets back to you promptly is crucial, given your significant role in the class action. The staff employees of the law firm involved in your claim should give you the same treatment.
Reasonable Prices and Fee Schedule
Money plays a big role in the attorney-client relationship. Investigation and trial costs in class action cases can be high due to the intricacy of the litigation.
In a class action lawsuit, the lead plaintiff(s) must assess the fee arrangement while selecting a counsel.
When selecting a lawyer for a class action lawsuit, you should put hiring someone completely transparent about their fees at the top of your priority list.
Most mass tort and class action attorneys work on a contingency fee basis, meaning they are only compensated if your class action is successful. Even then, the attorney's fee is calculated as a percentage of the judgment amount.
Depending on the specifics of the contingency fee arrangement, a lawyer for a class action lawsuit may charge a different percentage. Every class action attorney you deal with should be honest with you about his or her rates.
Finding a law firm that stresses cost management is in your best interest, as well as the interest of the class. Reasonably-priced representation is typically more effective, increasing the chance of a successful settlement sooner. Before joining any litigation, make sure you have the payment agreement in writing.
Questions to Ask a Lawyer for a Class Action Lawsuit
The following are some questions to ask your lawyer for a class action lawsuit:
What Number of Cases Are You Handling?
The number of cases they manage at once should be one of your first inquiries when looking for a class action litigation firm. Ideally, you should retain a lawyer who works on fewer cases at a time. This gives them more time to concentrate on your case. This is essential so that the lawyer has time to put together a strong defense and raise your chances of winning the case.
What Is Your History?
It is customary to inquire about the lead attorney and his or her assistance while you look for a capable class action lawyer. To learn more about the people assigned to handle your case, you should thoroughly investigate the lead class action lawyer and his or her assistants.
It's important to confirm that the primary attorney has more experience because you'll feel more secure about the result and the likelihood of winning the case.
What Resources Are Available to You?
Even while a class action litigation lawyer's skill and expertise are crucial, you should never discount the value of the firm's resources. Resources are required to pay for the research for your case, so the law firm should be financially secure. A law firm with insufficient resources might not be able to handle your case effectively.
Hiring the Right Illinois Class Action Lawyer
The first step to winning your class action lawsuit is to hire the best lawyer possible. Ensure that the attorney you choose will handle your case competently, increasing the likelihood that you will prevail. You can only do this by evaluating the credentials and expertise of your potential class-action suit lawyer using the questions mentioned above.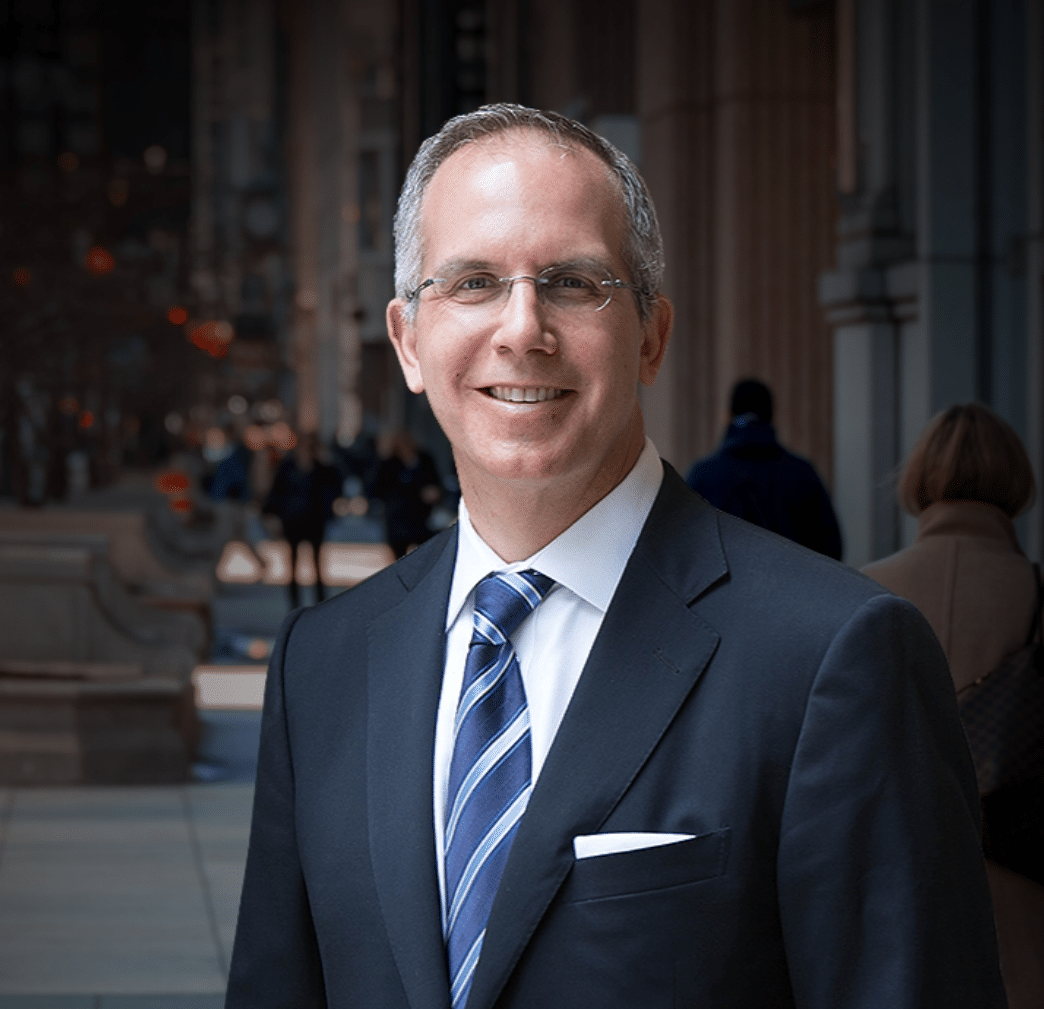 Chicago personal injury and workers' compensation attorney Howard Ankin has a passion for justice and a relentless commitment to defending injured victims throughout the Chicagoland area. With decades of experience achieving justice on behalf of the people of Chicago, Howard has earned a reputation as a proven leader in and out of the courtroom. Respected by peers and clients alike, Howard's multifaceted approach to the law and empathetic nature have secured him a spot as an influential figure in the Illinois legal system.