If you suffer a work-related injury severe enough to warrant surgery, a concern that you may have is, "does surgery increase a workers' comp settlement?" Generally, surgery can increase your workers' compensation settlement. Your employer's insurer will cover the surgeries you undergo before the settlement agreement as part of the injury-related medical bills. Complications you suffer due to surgery that occurred before the settlement agreement may increase your settlement. Generally, how surgery affects your workers' compensation settlement depends on when you have the surgery and its outcome.
How Does Workers' Compensation Work in Illinois?
Workers' compensation is an insurance coverage system that helps compensate employees who suffer injuries or illnesses because of a work-related accident or exposure. Employers in Illinois are required to obtain workers' compensation insurance and are prohibited from charging the employees for benefits or premiums.
Workers' compensation is a no-fault system, meaning an employee has a right to receive benefits even if his or her negligence caused the work-related accident, except in a few circumstances like:
When the injuries were sustained when the employee was violating the company's policies
The employee was intoxicated
The injury was self-inflicted
Illinois workers' compensation law requires you to notify your employer of your work-related injury within 45 days of the workplace accident to start the claims process. Failing to report your injury within those 45 days may prevent you from recovering compensation.
What Does Workers' Compensation Cover?
Depending on the seriousness of the work-related injury, workers' compensation benefits may cover medical bills, a percentage of your lost earnings, disability, vocational rehabilitation, and death benefits in case the injury to a loved one was fatal.
Do I Need to Get Approval Before Having Surgery While on Workers' Comp?
If you have a severe injury, your doctor may recommend you undergo a surgical procedure. However, you won't be scheduled for surgery automatically. Your employer is required to pay for all reasonable and necessary medical expenses related to your workplace injury. Although surgery may be an appropriate treatment for your injury, the workers' comp insurance companies of employers have to approve the surgery for workers' compensation to cover the treatment.
How long it takes for workers' comp to approve surgery depends on the timeline for your employer and the workers' comp insurance adjuster to authorize the treatment.
When Does Surgery Increase a Workers' Comp Settlement?
When you sustain a work-related injury, the workers' compensation doctor selected to treat you will usually try conservative treatment before choosing more expensive options, like surgery. Conservative treatment lowers the expenses the insurer will pay for your medical care. Forms of conservative treatment include physical therapy, prescription medications, and occupational therapy.
The doctor will recommend surgery if the conservative treatments fail to resolve your condition. If the surgery occurs before you settle your workers' compensation case, it won't necessarily increase your settlement. The Illinois Workers' Compensation Act requires your employer to pay for the medical expenses resulting from your workplace injury. The surgery costs will be included in the medical benefits the insurer should provide.
Nevertheless, undergoing surgery before your claim has been settled can cause additional expenses and complications that may increase the value of your case. Surgery can cause you to miss work for a longer period, entitling you to temporary total disability benefits. Some surgeries can lead to permanent impairment, making you entitled to permanent disability benefits.
The need for surgery in the future should increase your workers' compensation settlement. When a workers' compensation insurance company evaluates your case for settlement, it considers what your case might cost in the future. Any settlement will need to take the likelihood of future treatments, including surgeries, into account. Depending on the type of surgery and the risk of complications occurring, the settlement amount may increase significantly.
By How Much Does a Settlement Increase if You Need Surgery?
Generally, a major surgery should increase your workers' compensation settlement amount more than minor surgery. A minor, minimally invasive surgery will cost less and have a shorter recovery period than a major surgical procedure. Therefore, it's unlikely to increase your settlement amount substantially. Some major surgeries can increase the value of your case.
For example, a recommendation for surgery to fix a sprained or broken wrist will produce a lower settlement value compared to a lumbar spine injury settlement. Lumbar spine surgery costs an average of $75,361. Surgery to fix a small wrist bone costs about $8,000.
A surgical procedure's indirect costs, such as prolonged hospital stays, continued pain management, and follow-up visits, should also increase the settlement amount.
How an Attorney Helps Maximize Your Workers' Compensation Benefits
The key to getting maximum compensation for a work injury in Chicago lies in understanding Illinois workers' compensation laws. Most likely, you will be offered a lower settlement than what you are entitled to if you are not familiar with the state's legal issues and are unrepresented.
Workers' comp insurance companies are notorious for making every effort to minimize payouts. The companies conduct workers' compensation investigations to try to prove an employee isn't injured, or the injury sustained isn't severe. An adjuster will understate your surgery's risks and severity.
A workers' compensation lawyer will help protect your legal rights and advise whether a proposed settlement is in your best interests. A lawyer can negotiate for you, provide legal advice, and guide you through your claims process to ensure you get maximum workers' compensation benefits.
Some things you do or say could undervalue your claim's validity, such as exaggerating or lying to a doctor. Your lawyer will help you know what to say and what not to say to a workers' comp doctor, and what not to do to protect your benefits. Insurance companies usually delay approving costly medical treatments like surgery. Your lawyer can put the necessary pressure to ensure timely approval of necessary treatments.
A workers' compensation attorney will help you receive the workers' compensation payments you are actually owed, particularly for surgery, rather than getting just what the insurer wants to pay.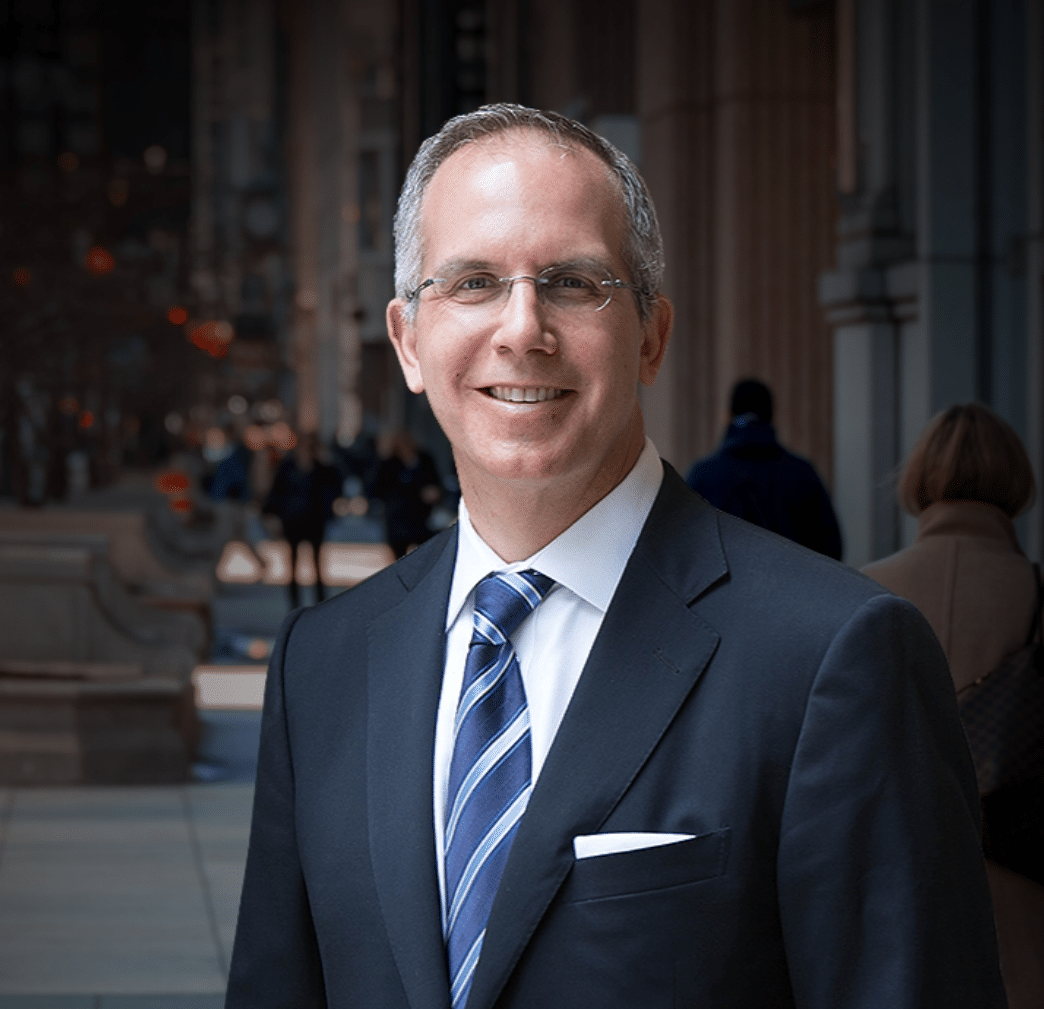 Chicago personal injury and workers' compensation attorney Howard Ankin has a passion for justice and a relentless commitment to defending injured victims throughout the Chicagoland area. With decades of experience achieving justice on behalf of the people of Chicago, Howard has earned a reputation as a proven leader in and out of the courtroom. Respected by peers and clients alike, Howard's multifaceted approach to the law and empathetic nature have secured him a spot as an influential figure in the Illinois legal system.