When a person suffers an illness, injury, or disability due to medical malpractice, that person is entitled to collect both economic and non-economic damages. These include special damages for medical expenses and general damages for pain and suffering
What Is Medical Malpractice?
According to medical statistics, medical malpractice impacts approximately 12 million patients every year in the United States. It is a serious problem that causes patients to suffer health complications, illnesses, injuries, disabilities, and even death.
According to the legal definition, medical malpractice is the improper care or treatment of a patient caused by medical mistakes or the negligent actions of a healthcare professional. The scope of medical malpractice includes medical care received from hospitals, physicians, surgeons, nurses, dentists, pharmacists, and other types of healthcare workers.
All medical professionals owe their patients a certain duty of professional care that protects them from any type of harm or injury while they are under care. Medical malpractice occurs when a medical professional fails to provide proper or reasonable medical care to a patient to avoid causing unnecessary illness, injury, disease, or wrongful death to that patient.
Common causes of medical malpractice claims include:
Misdiagnosis or failure to diagnose a medical condition
Improper medical treatments and medical care
Surgical and testing errors
Medication and prescription errors
Defective medical equipment
Failure to follow up with patients after treatments
Each year in the United States, there are between 15,000 and 19,000 cases of medical malpractice that result in civil lawsuits. Patients who undergo treatments for health problems, lab testing with medical equipment, and surgeries in hospitals and clinics should be aware of the facts about medical malpractice that may protect them from health complications, illnesses, injuries, and premature death.
What Damages Are Available in a Medical Malpractice Claim?
When a patient suffers health complications, illnesses, injuries, or disabilities, that patient is entitled to seek compensation for damages. This is usually accomplished through a medical malpractice lawsuit filed in civil court by a personal injury attorney or medical malpractice attorney. Medical malpractice cases are often complicated, so it is important to work with an attorney who understands the basic requirements for a medical malpractice claim within the state of filing.
If legal action is taken, damages in a medical malpractice claim generally include both economic and non-economic damages for the injury victim. In Illinois, there is no cap on the amount of damages that can be awarded in a medical malpractice claim.
Economic damages are paid for costs suffered due to medical malpractice. These include payments for the patient's medical expenses, as well as financial losses due to a job loss or lost wages. If the patient suffers a disability, it may also include expenses for mobility and transportation equipment and home-based healthcare.
Non-economic damages are paid for costs that can not be measured or calculated in monetary value. These include payments for the patient's physical and mental pain and suffering, emotional distress, loss of companionship, and loss of enjoyment of normal life activities.
Special Damages in a Medical Malpractice Claim
Typically, a claim for medical malpractice includes special damages (economic damages) that are paid for the injured patient's out-of-pocket expenses. Special damages can be easily calculated into monetary compensation that is paid for current and future medical expenses; current, past, or future loss of wages; out-of-pocket expenses for mobility or transportation aids; and expenses for necessary home-based aid or healthcare.
Special damages are calculated by reviewing specific documents that prove the injured patient's financial losses. A medical malpractice attorney will gather certain documents including hospital and doctor bills, expenses for medications, prescriptions, and out-of-pocket items, employment pay stubs, evidence of job loss or reassignment, and evidence of temporary or permanent disabilities.
General Damages in a Medical Malpractice Claim
General damages (non-economic damages) are sometimes more difficult for an injured patient to claim because it is harder to show proof of injuries and assign a monetary value. When damages in a medical malpractice claim include general damages, proof is necessary to show that the patient suffered physical and mental pain and suffering, emotional distress, loss of companionship, and loss of enjoyment of normal life activities.
For example, assigning a dollar amount to a patient's emotional distress and suffering is difficult under most circumstances. Even in cases where patients have similar injuries, monetary awards for general damages can vary greatly. Although the injuries may be similar, the two patients may have significantly different after-effects caused by their injuries. Generally, outcomes related to general damages are much more unpredictable and more difficult to prove in a medical malpractice claim.
Punitive Damages in a Medical Malpractice Claim
In Illinois, it is expressly prohibited by law to recover punitive damages against a healthcare provider in a medical malpractice claim. Punitive damages are generally awarded in personal injury cases as a punishment against the at-fault party. These damages are intended to prevent future instances of negligence or intentional tort.
Filing a Medical Malpractice Lawsuit
In many cases, medical-related illnesses or injuries are not linked to medical malpractice because patients do not realize the true cause. When health complications, illnesses, or injuries occur after a medical procedure or treatment, patients may think that it is just part of the recuperative process.
Patients who suspect medical malpractice as the cause of their health complications or injuries must first understand the laws that govern these types of cases. Awarded damages in a medical malpractice claim are usually dictated by state laws that can vary.
Illinois laws that govern medical malpractice cases have rules related to filing lawsuits, reporting and reviewing claims, and filing timelines under the statute of limitations. To ensure that all state rules and regulations are met, it is best to work with an Illinois medical malpractice attorney who knows state laws regarding medical malpractice lawsuits. If legal requirements are not followed, damages in a medical malpractice claim may be lost.
Affidavit of Merit
Illinois requires patients to show proof of medical malpractice before filing a lawsuit. One piece of evidence that supports this is an Affidavit of Merit. This document is drafted by a knowledgeable healthcare professional in a relevant field. The affidavit must state that, in the opinion of the medical professional, the medical malpractice claim filed by the victim is reasonable and has merit.
The Statute of Limitations
Illinois generally imposes a two-year statute of limitations on medical malpractice claims. Therefore, you must initiate your claim within that allowed timeframe, or you risk losing your right to pursue damages.
There are exceptions to the statute of limitations. When the statute of limitations for medical malpractice claims is extended, or paused, for a particular case, it is referred to as tolling. The statute of limitations is tolled in cases involving minors until the victim turns 18. For cases involving incapacitated victims, the statute of limitations is also paused until the victim is capable of filing a claim.
In addition to tolling, the discovery rule applies to medical malpractice claims. This means the deadline does not become active until the patient discovers, or reasonably should have discovered, the healthcare provider's malpractice.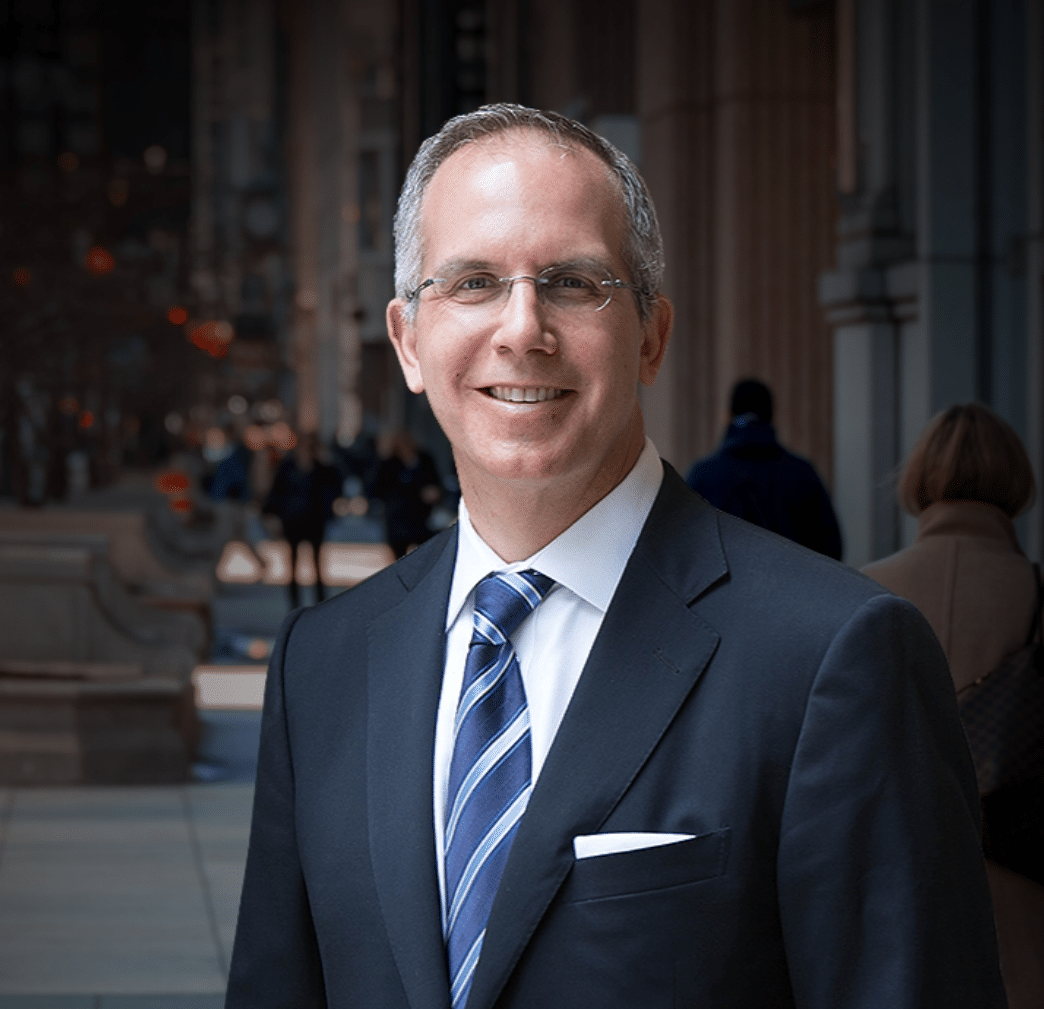 Chicago personal injury and workers' compensation attorney Howard Ankin has a passion for justice and a relentless commitment to defending injured victims throughout the Chicagoland area. With decades of experience achieving justice on behalf of the people of Chicago, Howard has earned a reputation as a proven leader in and out of the courtroom. Respected by peers and clients alike, Howard's multifaceted approach to the law and empathetic nature have secured him a spot as an influential figure in the Illinois legal system.