Across the U.S., Amazon warehouses are putting workers at risk of injuries in the workplace. These warehouses comprise fulfillment centers that ship and receive goods, pack and unpack them, and serve other purposes in Amazon's global operations. As the world's largest online retailer, Amazon has set up many warehouses across the country, and workers have complained of unsafe conditions that have led to injuries in several of these locations.
The Dangers of Working at Amazon Warehouses
Multiple Amazon warehouses have come under fire because of the company's failure to maintain a safe work environment. Specifically, agents from the Occupational Safety and Health Administration (OSHA) have fined Amazon for violating legislation that helps keep workers safe from injuries and illnesses at three warehouses.
In addition, that same OSHA investigation found that the retail giant had numerous warehouses fail to properly record and report work-related incidents.
These and other reports reveal how Amazon is failing to make its warehouses safe for workers, leading to increased risks of different types of accidents and injuries. Many critics of Amazon argue that the company is making its workplaces unsafe because of its focus on saving money over promoting worker safety.
Are Amazon Warehouse Workers Covered by Workers' Comp?
Amazon warehouse workers injured on the job may be able to file workers' compensation claims for their injuries, but it's often more difficult for them, as many workers in Amazon warehouses work for temp agencies as opposed to Amazon directly.
If Amazon has hired you as a temp worker, you may need to file a third-party workers' comp claim after an injury. However, many insurance companies deny these claims and Amazon may refuse to provide compensation if investigators find that the injured employee is still capable of working.
To better determine whether you have a viable workers' comp claim against Amazon following a work injury in a company warehouse, you can reach out to a workers' compensation lawyer. An attorney can assess your case and determine what options you have when it comes to seeking compensation.
Common Injuries Suffered by Amazon Warehouse Workers
The incidents at Amazon warehouses have involved multiple types of injuries and put Amazon employees at risk of other types of injuries. According to reports, some of these incidents involved back injuries, truck accidents, and even fatal accidents.
The following are some of the most common injuries suffered by Amazon workers and other warehouse employees:
Slips, Trips, and Falls
Slips and trips often happen in warehouses due to many potential causes. For instance, workers may slip and trip on uneven floors, slippery surfaces, exposed wiring and cables, or equipment. These types of accidents also frequently occur because of factors such as poor lighting and inadequate footwear, which increase the risk of slips and trips.
Falls also take place in many warehouses. For example, workers may fall from loading docks or scaffolding while trying to load or unload goods. Falls from different heights can lead to serious injuries and deaths.
Forklift Accidents
Many warehouse injuries result from forklift accidents. They could result from drivers losing control when turning and causing the forklift to topple over. Forklifts could also cause injuries when operators drop heavy loads, and workers often fall from forklifts when using them as platforms to reach higher places.
Hit by an Object
When objects are high up on forklifts or other platforms, they could fall off and cause serious injuries to workers. Pallets could break, or heavy loads could lose their balance, striking workers and causing back injuries, concussions, and other potentially serious and fatal injuries.
Overexertion
Workers in Amazon warehouses often need to perform various repetitive tasks. They may need to repeatedly lift, carry, pull, and lower various goods and packages, which could lead to overexertion injuries. Often, these injuries affect body parts such as the neck and back, joints, and muscles.
Caught Between Objects
At certain points while working in warehouses, employees may risk getting their hands and other body parts caught between different objects. They might get their bodies stuck between loading docks and trucks, for example, leading to crushing injuries.
Repetitive Stress Injuries
Workers may also sustain certain injuries from performing the same work repeatedly, even without overexertion. They could experience muscle strains, tears, and more by repeatedly lifting and performing other movements for a long period of time.
Truck Accidents
Trucks are often present in warehouses, including Amazon warehouses. They can collide with workers when driving around the property or crush workers during loading or unloading. Workers may also fall between the truck and the loading dock.
In many cases, truck accidents result from fatigued truck drivers who fail to operate vehicles safely after traveling long distances between warehouses and other locations.
What to Do in the Event of an Amazon Warehouse Accident
If you sustain injuries while working at an Amazon warehouse, you may be able to take steps to recover compensation and begin treatment to make a full medical recovery. The following are some actions to take following an Amazon warehouse accident.
Report the Accident to the Warehouse Supervisor
If you qualify for workers' compensation as an Amazon employee or temp worker, you must file a formal written report to officially document the injury. The very first step to take is to report your injury to the warehouse's manager or supervisor immediately. Your employer should guide you on how to document a personal injury and provide you with the proper forms to do so.
You might wonder, "How long do you have to sue after a warehouse injury?" The fact is that, like all other types of workers' comp cases, you only have a limited amount of time to open a case with insurers. This is known as the statute of limitations, and it varies depending on the state where the accident occurred. If your case passes this statute of limitations, you will be unable to recover the full compensation you deserve in most cases.
You should also take the time to gather crucial evidence to help support your claim or lawsuit. This evidence could include photos of the injuries and accident scene, along with medical records and accident reports, which is why the next step is critical.
Seek Medical Treatment
After reporting your injury to your supervisor, seek professional medical care for your injury as soon as possible. Seeking immediate medical treatment will help ensure that a professional properly assesses your injuries and gets you on the road to recovery. Doing so will also generate medical records and bills that can serve as evidence in a workers' comp or personal injury claim.
Even if your injuries don't appear serious at first, you should seek treatment for them. They might be more serious than they appear, or could develop into more serious injuries over time. Waiting too long to seek treatment could also hurt your case, seeing as Amazon's insurers and others could argue that the work-related accident didn't cause your injuries.
Report the Accident to Amazon
After taking the first two key steps, you may report the accident to Amazon. This process will entail completing the necessary paperwork to file an accident report that includes all necessary details about your accident and injuries.
In this accident report, you would include information such as the events leading up to the accident and how it took place, the specific time and location of the accident, and the nature of the injuries you sustained because of the accident.
Again, you should report the accident to Amazon as soon as possible after completing the previous steps. If you complete the accident report soon after the accident occurred, the details will still be fresh in your mind, and you can accurately relay what happened. The more detailed your accident report is, the more it may help your case as a crucial piece of evidence.
Consult a Workers' Comp or Personal Injury Lawyer
Filing a workers' compensation or personal injury claim against Amazon can be challenging. Amazon is a large corporation that works hard to avoid a tarnished reputation, with insurers and attorneys who will do what they can to minimize or deny workers' claims when possible.
To ensure you have the chance to recover total compensation in a case against Amazon, you should turn to a reputable personal injury lawyer with the ability to handle cases like yours. An experienced attorney will be able to guide you in the right direction to build a successful case and recover the compensation you deserve if you sustain injuries while working for Amazon or another company. He or she will also be able to represent you during negotiations with insurance companies and attorneys in these cases.
As Amazon warehouses put workers at risk, employees have the ability to file cases to recover settlements for damages resulting from work-related injuries.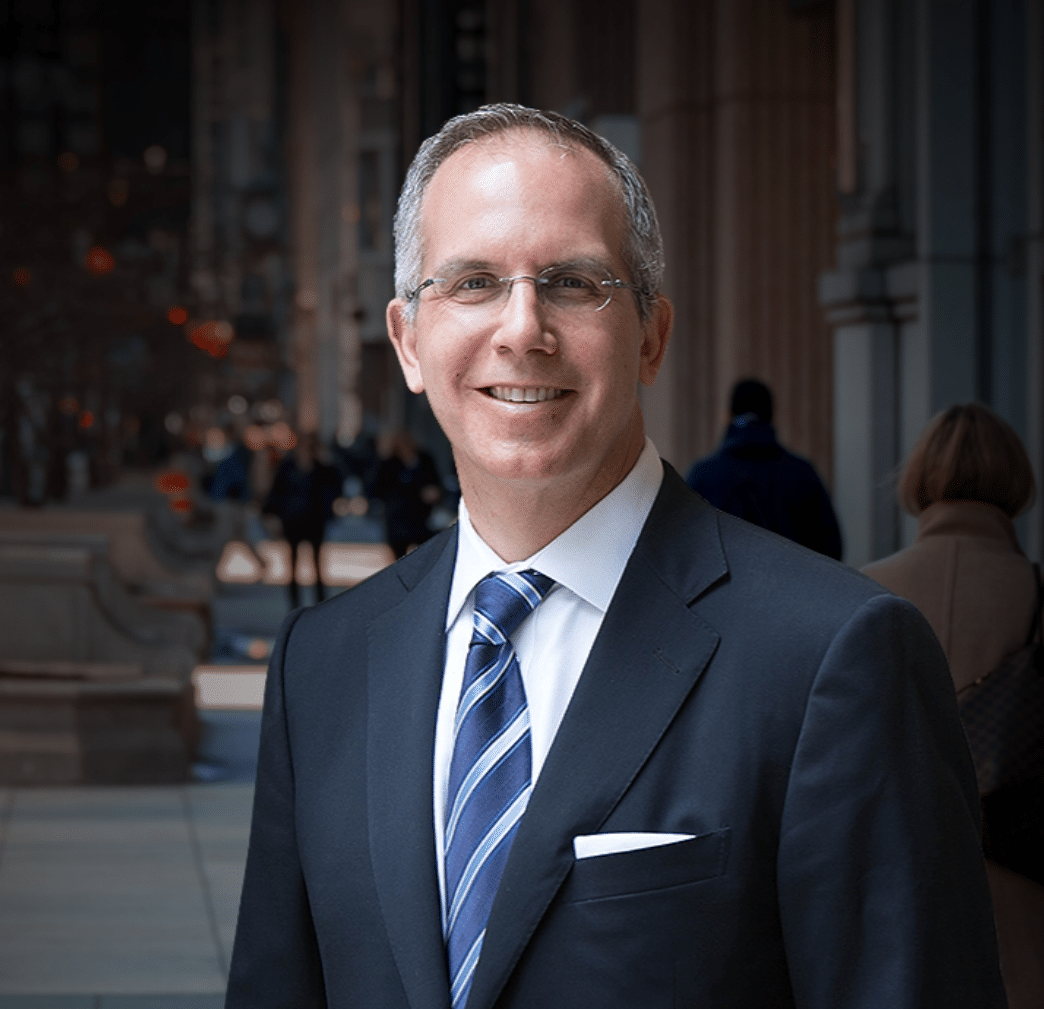 Chicago personal injury and workers' compensation attorney Howard Ankin has a passion for justice and a relentless commitment to defending injured victims throughout the Chicagoland area. With decades of experience achieving justice on behalf of the people of Chicago, Howard has earned a reputation as a proven leader in and out of the courtroom. Respected by peers and clients alike, Howard's multifaceted approach to the law and empathetic nature have secured him a spot as an influential figure in the Illinois legal system.