If your schizophrenia symptoms have left you unable to work for at least one year, you may qualify for disability benefits in Illinois. To receive either Social Security Disability Insurance (SSDI) or Supplemental Security Income (SSI) benefits for schizophrenia, you will need to show that you have been diagnosed with schizophrenia and that you meet the Social Security Administration's requirements for schizophrenia. In addition, you must also show that you have not been or will not be able to work for at least twelve months due to your schizophrenia symptoms. The following guide can help you navigate the process of getting a disability when you're schizophrenic.
Is Schizophrenia a Disability?
Schizophrenia is a serious mental disorder that alters your perception of reality. Signs of schizophrenia include delusions, hallucinations, disorganized speech, paranoia, and disorganized or abnormal motor behavior. Delusions are false beliefs that are not based on reality. Hallucinations involve hearing or seeing things that do not exist. Hallucinations are most commonly auditory, or what might be referred to as "hearing voices" that are not there. Someone with schizophrenia may also lack the ability to function normally due to disordered thinking.
The Social Security Administration defines a disability as a physical or mental condition that causes an "inability to engage in any substantially gainful activity and that is expected to result in death or to last at least 12 months." The SSA has strict standards of what defines substantial gainful activity. If your average earnings are more than $1,350.00 per month, the SSA will usually not consider you to be disabled. Whether schizophrenia will meet the criteria for disability depends on the specific symptoms and circumstances of the individual. A Social Security disability lawyer can help you to determine whether your symptoms prevent you from engaging in substantial gainful activity for the purposes of the SSA.
Qualifying for Disability Benefits Based on Schizophrenia
The Social Security Administration includes schizophrenia in its Listing of Impairments, which is a list of social security disability qualifying conditions. If you meet the requirements of Listing 12.03, the Social Security Administration will consider you to be medically disabled, and you will automatically qualify for benefits. To meet the requirements of Listing 12.03, you must have medical records that show, despite medications, you have one or more symptoms on a consistent basis, such as hallucinations, delusions, illogical thoughts, and other disorganized thinking, or a catatonic state.
After determining that your medical records show evidence of meeting a listed impairment, the Social Security Administration will look at how much your symptoms limit your mental abilities. In evaluating how your symptoms limit your mental abilities, the Social Security Administration will take into consideration how much your schizophrenia symptoms limit your ability to:
Understand, remember, or use information
Interact with others
Concentrate, persist, or maintain pace in performing tasks
Adapt to change and manage yourself
To meet the Social Security Administration's definition of medically disabled, you must be able to show that you have an extreme limitation in one of these areas, or a "marked" limitation in at least two of the areas.
In some cases, your medical records may not provide enough evidence for you to be considered disabled under the listing requirements. You may still qualify for disability by showing that you cannot be gainfully employed. When determining whether your schizophrenia symptoms are preventing you from working, the Social Security Administration will consider the following things:
Are you currently working?
Is your condition severe enough to keep you from doing work-related activities for 12 months or longer?
Is the condition listed in the Social Security Administration's list of "listed impairments?"
Does schizophrenia prevent you from doing the work you once did?
Can you do any other type of work?
To help determine if you can do any type of work, the Social Security Administration will look into how your symptoms interfere with your Activities of Daily Living. Activities of Daily Living include things such as driving, cooking, shopping, paying bills, and your ability to take care of yourself. If you cannot perform these tasks, it is likely that you also cannot perform them at work.
The Social Security Administration organizes jobs into five categories. The SSA work classifications are: sedentary, light, medium, heavy, or very heavy. Sedentary work is work that is generally performed in a seated position and does not require lifting more than ten pounds at a time. Sedentary work, however, may require the ability to use your hands and fingers for repetitive actions. Light work includes jobs that require a fair amount of walking or standing and might include pushing and pulling. Medium work requires a full range of physical abilities, including standing and walking. Medium work may also include lifting and carrying objects weighing up to 25 pounds. Heavy and very heavy work is work that involves frequent lifting or carrying of objects weighing up to or more than 100 pounds, with frequent bending and stooping. If it is determined that no jobs exist that you can do with the limitations schizophrenia causes you, you will qualify for benefits.
Getting Disability Benefits When You're Schizophrenic
Having schizophrenia can make it difficult to work, but you may be able to get disability benefits can help. The application process can be lengthy, and you may require the assistance of a disability lawyer. The first step in getting disability benefits when you're schizophrenic is to apply. You can apply online, over the phone, or through your local Social Security office. Some information you will want to gather for the application includes your social security number, your birth certificate, any medical records relating to your condition, names, addresses, and telephone numbers of doctors, hospitals, and clinics where you received care, a summary of where you have worked and the type of work you have done, and a copy of your most recent W-2 form.
The SSA will also ask you to provide a list of your current medications and dosage, how much of the medication you take each day, and when you have first prescribed the medication. It is important that you take your medications as prescribed when seeking SSDI benefits for schizophrenia. If you fail to take your medications as prescribed, the SSA may deny you benefits unless you have a good reason for your failure to comply. If your symptoms are well controlled through proper use of your prescribed medication, it is possible that you will not be considered disabled for purposes of receiving SSDI. If, however, you still experience symptoms that interfere with your ability to work, you may receive disability benefits despite taking your medications as prescribed.
The SSA will also take into consideration any side effects that result from the use of your prescribed medication and how these side effects impact your ability to work. Common side effects of antipsychotic medications include fatigue, tremors, fidgeting, and sluggish movement.
Once you have filed your application, the Social Security Administration will review your medical records and other information you have provided to make the disability determination. If they are unable to make a determination based on the information you have provided, they may arrange for interviews or additional medical evaluations.
What to Do if Your Disability Application Is Denied
About 70% of disability claims are initially denied. If this happens to you, there are additional steps you can take to appeal the decision and get your claim approved. The good news is over half of the 70% of applications that pursue an appeal are later approved. Having a Social Security disability lawyer to represent you can greatly increase your chances of a successful disability claim on appeal. The first step in the appeal process is to submit a request for reconsideration. Your application will then be reviewed again by another Social Security Administration representative. Before submitting a request for reconsideration, you may add any new or different information that you believe will help your case.
If the representative who reviews your claim agrees with the initial decision to deny your claim, you will then attend a disability hearing. The disability hearing is held in front of an administrative law judge, who will listen to your explanation of why you should receive Social Security disability benefits. You will also be able to present new evidence or any changes that have occurred since you initially filed your claim.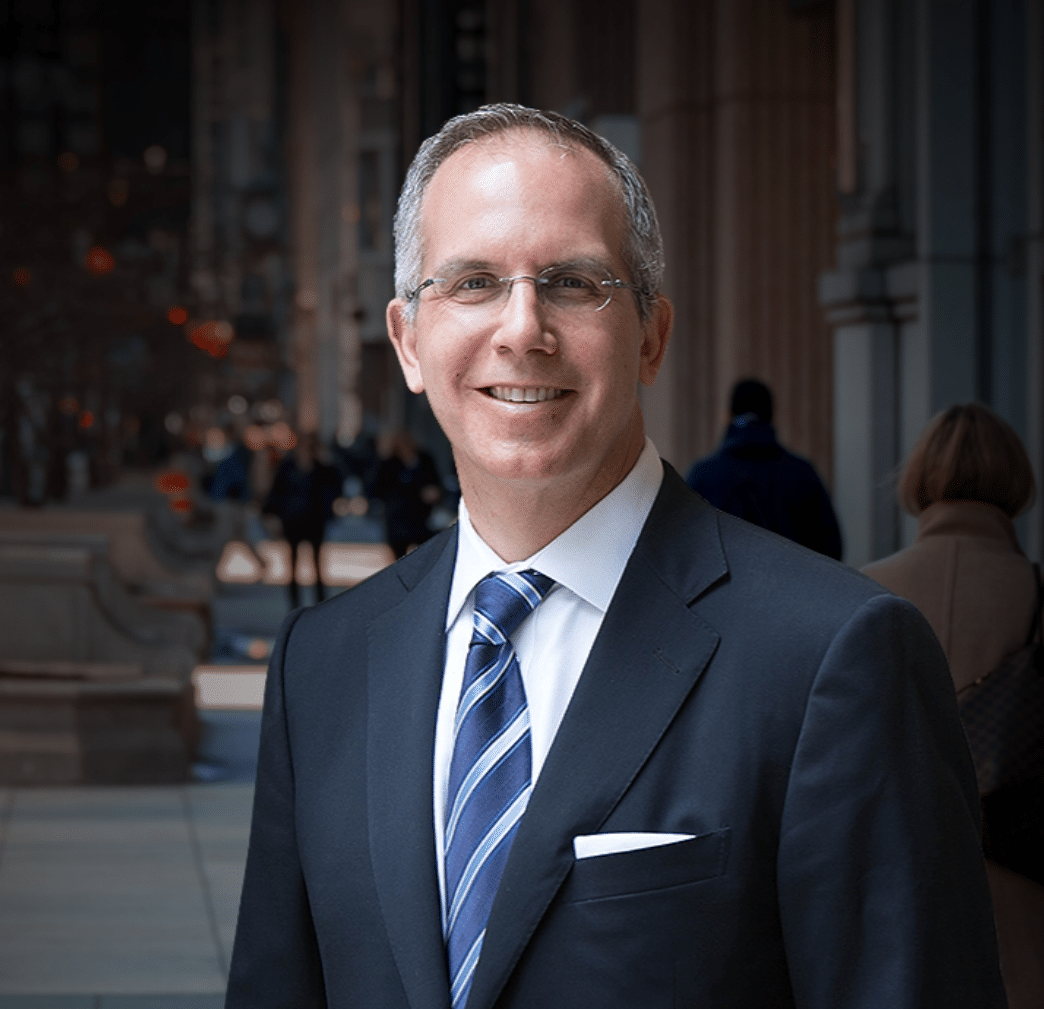 Chicago personal injury and workers' compensation attorney Howard Ankin has a passion for justice and a relentless commitment to defending injured victims throughout the Chicagoland area. With decades of experience achieving justice on behalf of the people of Chicago, Howard has earned a reputation as a proven leader in and out of the courtroom. Respected by peers and clients alike, Howard's multifaceted approach to the law and empathetic nature have secured him a spot as an influential figure in the Illinois legal system.