f someone drives another person's vehicle and gets into an accident, insurers generally cover the car as opposed to the driver. This means that if someone other than the vehicle owner gets into an accident involving that vehicle, the vehicle owner's insurer would likely need to cover the claim. However, certain factors could influence liability in these cases, including the specific coverages included in insurance policies.
Does Car Insurance Follow the Car or the Driver?
n most cases, the vehicle owner's insurance would serve as the primary insurance if another individual damages the vehicle in any way. In these instances, the owner's coverage would help cover any vehicle damages or injuries that the person caused when driving the vehicle. This applies to Illinois automobile insurance, along with insurance in many other states.
There are a few main ways in which insurance coverage may help cover injuries and damage if someone other than the policyholder is at fault:
Auto liability coverage — If a vehicle owner has this coverage, it could help cover other individuals' medical bills or vehicle damage resulting from an accident.
Medical payments coverage — Drivers who sustain injuries in the accidents they caused may recover coverage for medical expenses with this coverage.
Collision coverage — This type of coverage may cover vehicle repairs. However, policyholders will still need to cover the deductible, which is the amount individuals pay out of pocket prior to insurance coverage.
While these types of coverage may help compensate for expenses incurred when another driver damages a person's vehicle, it's important to understand the limitations of each policy. As an example, a policy may not cover immediate relatives living in the same home. Meanwhile, other types of policies may have low coverage limits.
The best way to determine how each policy works is to gain a good understanding of it and learn about the details.
What if the Person Driving the Car Has Their Own Insurance Policy?
If the person who drove the vehicle has their own insurance coverage, this coverage could serve as secondary insurance that supplements the vehicle owner's coverage. However, the vehicle owner's insurance will still be considered primary coverage, which means that the other driver won't be entirely liable.
Both primary and secondary insurance could work together in different ways. For instance, another person could be at fault for an accident while driving another person's car. Because the driver was at fault, the vehicle owner's insurance would be primarily responsible for covering the damages. However, the insurance may only cover a certain amount, in which case the driver's insurance could cover the rest. If the driver wasn't at fault, the at-fault party's insurance would need to cover the damages.
What if Your Car Insurance Refuses to Pay for an Accident?
In some situations, the vehicle owner's insurance company may refuse to cover the damages resulting from an accident involving another driver.
For example, insurance carriers may refuse to pay if someone takes the vehicle without the owner's permission, the person driving the vehicle isn't specifically named on the insurance policy, the driver is intoxicated with drugs or alcohol at the time of the accident, or the driver doesn't have a valid license.
What Qualifies as Permissive Use?
Insurance companies may only cover the damages in an accident involving another driver if the driver had permission to drive the vehicle. This is known as "permissive" use vs. "non-permissive" use.
Permissive use involves vehicle owners explicitly giving permission to others to drive their vehicles. If an insurance company finds that an accident occurred under permissive use of the vehicle, the insurance company will likely cover the damages. However, the insurance carriers in some states may reduce the amount of coverage they provide if another driver was involved.
Meanwhile, non-permissive use involves drivers operating vehicles without the owner's consent. If insurance companies discover that the driver didn't have permission to operate the vehicle involved in the accident, the driver would be primarily responsible for covering the damages. On the other hand, if the driver doesn't have insurance, they may still need to file with the vehicle owner's insurer.
Some instances involving non-permissive use might involve thieves who unlawfully attempt to steal the vehicle. In these cases, the vehicle owner likely wouldn't need to pay for repairs and other damages, but they may still have to file with their insurers to cover repairs.
How to Prove That Another Driver Had Permission to Use a Vehicle
It's often challenging for vehicle owners to prove whether a driver had permission to operate their vehicles. Without being able to prove permissive use, vehicle owners may be the ones who need to cover all damages.
Vehicle owners may also be unable to receive coverage following an accident if they let someone drive their vehicle when the individual has a bad driving record and the owner is aware of it. In addition, vehicle owners will likely need to pay out of pocket if the person driving engaged in illegal activity, such as driving under the influence or possessing an invalid driver's license.
In these and other similar cases, dealing with auto accident insurance companies could result in the adjuster determining that the vehicle owner was liable for any damages resulting from an accident.
Who Is Liable for Personal Injuries?
In general, car insurance coverage follows the car, not the driver. In turn, people who cause accidents and subsequent injuries and other damages will be responsible for covering them. If another driver causes an accident and the driver of another person's vehicle isn't at fault, the at-fault driver and their insurer would need to pay for the damages.
In the event of a multiple party car accident involving several drivers who might be at fault, they may share fault while a vehicle owner who isn't at fault won't need to cover damages.
Who Is Most Likely to Get into a Car Accident?
When deciding who should have permission to drive a vehicle, it's important to know what drivers are most likely to get into car accidents to help make the right choice. Even if a person seems reliable, certain characteristics may indicate that they aren't fit to drive another person's vehicle.
There are a few different factors to consider, such as:
Age
The age of the driver could increase their likelihood of getting into an accident. Specifically, teenagers are often involved in accidents. This is because of their inexperience and the increased chances of drinking and driving, speeding, and engaging in other reckless behavior.
Along with teenagers, elderly drivers also pose a risk on the road due to the effects of aging on their vision and hearing. Other potential issues that older drivers may experience include slow reaction times and memory problems, which could further contribute to accidents.
Aggressiveness
If a driver exhibits aggressive behavior, this could also increase the chances of an accident. If vehicle owners observe that a person tends to be aggressive either on or off the road, it may be best to prevent them from operating the owner's vehicle.
Intoxication
Drunk driving remains one of the biggest causes of accidents in the U.S. It's also one of the deadliest, resulting in 28 deaths per day, or one person every 52 minutes, according to the National Highway Traffic Safety Administration (NHTSA). If a person has been drinking or otherwise appears intoxicated, they shouldn't get behind the wheel of any vehicle, let alone another person's vehicle.
If vehicle owners notice any of these or other troubling traits, it's in their best interests to deny permission to use their vehicles.
Steps for Vehicle Owners to Take After an Accident Involving Another Driver
Following a car accident involving a vehicle with a driver other than the vehicle owner, the owner of the vehicle can take certain steps to protect themselves and seek damages. However, it's important to act fast to make sure compensation is recoverable, seeing as car accident and personal injury cases have certain statutes of limitation that only last for two to four years in most states.
The steps to take are as follows:
Contact a Car Accident Attorney
One initial step to take is to reach out to a car accident lawyer. While many cases may not require legal representation, some accidents involving costly damages and serious injuries may warrant legal counsel.
If an accident takes place and the owner of the vehicle wasn't the driver, an attorney can help recover compensation for the vehicle owner. Attorneys can also help negotiate with insurance companies that are most likely to seek ways to minimize payouts, even if the damages are worth far more.
Ultimately, the right attorney will be able to help protect vehicle owners' rights and seek full compensation if a case is viable.
Gather as Much Supporting Evidence as Possible
Immediately after the accident, the driver and other parties should notify the police. In the process, documentation can begin in the form of a police report, which may help support the vehicle owner's claim.
If the vehicle owner is involved but not driving, they can capture photos and take notes to document the accident. If the vehicle owner isn't present, the driver and other parties could capture this evidence. Taking pictures of any injuries, property damage, and the rest of the scene could further help support a claim. Additionally, witness testimony may align with the claimant's version of events.
Understand Insurance Policies
Vehicle owners should also learn about their insurance coverage and what it can help cover in the event of an accident involving another driver. This will help determine what kinds of compensation are recoverable and how to approach the claims process.
Vehicle Owners May Benefit from Protections if Another Driver Crashes Their Car
If an accident takes place and the vehicle owner isn't involved, the owner's insurance company may be able to cover the damages as the primary insurer. However, vehicle owners should understand what their policies cover and determine who was at fault for the accident, as these and other factors could influence liability in these cases.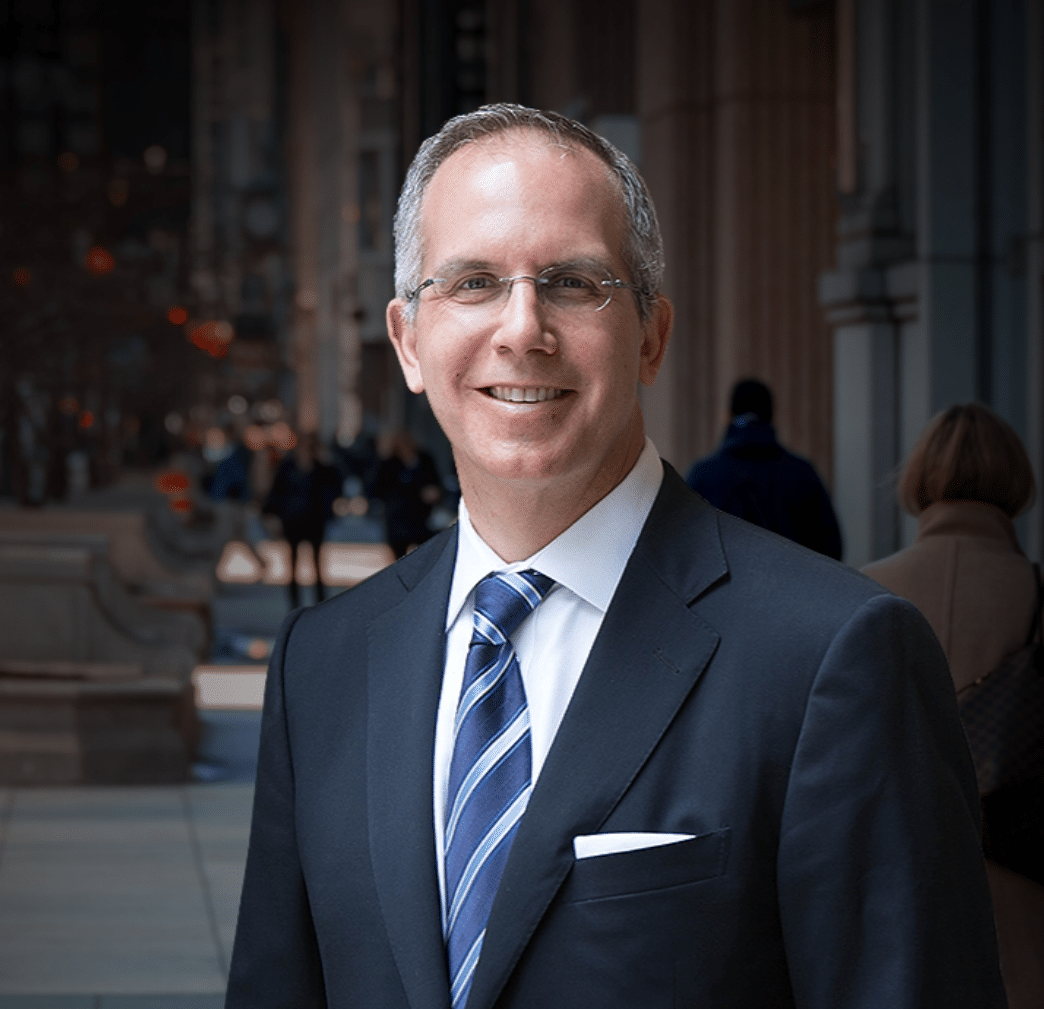 Chicago personal injury and workers' compensation attorney Howard Ankin has a passion for justice and a relentless commitment to defending injured victims throughout the Chicagoland area. With decades of experience achieving justice on behalf of the people of Chicago, Howard has earned a reputation as a proven leader in and out of the courtroom. Respected by peers and clients alike, Howard's multifaceted approach to the law and empathetic nature have secured him a spot as an influential figure in the Illinois legal system.