If you were seriously injured because of the negligence of someone else, you may be eligible to file a personal injury claim or lawsuit against the at-fault party. If you have never filed an injury claim, or even if you have, hiring a personal injury lawyer is going to be in your best interest. What does a personal injury lawyer do?
Figuring out what to do after you've been hurt in an accident can be tricky on your own. A personal injury lawyer can help you navigate the legal process and make sure the at-fault party pays for the harm you've endured.
What Does a Personal Injury Lawyer Do to Help with an Accident Investigation?
After listening to your side of the story, your personal injury lawyer will explain your rights and discuss your legal options with you. Next, he or she will begin investigating the accident that caused your injury. Your attorney will look for details that may indicate negligence or the intent to cause harm. Your Schaumburg personal injury lawyer will also identify the parties who may be liable for your injuries.  
To make sure nothing is missed, your attorney may hire accident investigators and experts. These professionals use their special tools, combined with their experience and skill, to help determine how injuries happen.
How Does a Personal Injury Lawyer Help with Insurance Companies?
Depending on how you were injured, and the type of accident you were in, many types of insurances may be involved in your case. There may be car insurance companies or workers' compensation insurance, homeowners insurance, or even business liability insurance companies. Your personal injury lawyer will identify all the insurance policies that may provide coverage for your injuries.
Once you have hired a personal injury attorney, your contact with the insurance companies should cease. Your attorney will negotiate with the various insurance companies on your behalf, so you won't need to worry about persistent phone calls, answering questions, or getting pressured to settle your claim. Your attorney will know more about what to expect from the defense, and his or her negotiating skills will help ensure that you receive full compensation for your losses.
How a Personal Injury Lawyer Helps With Medical Treatment and Bills
Medical costs can add up quickly after an accident, and it can be difficult to find doctors and specialists who will provide medical services before your personal injury cases is settled. Fortunately, an experienced personal injury lawyer who has established relationships with medical providers in the community can help. How does a personal injury lawyer help with medical bills?
If you have exhausted other options for paying for your medical treatment, like MedPay and your health insurance, your lawyer may be able to work out an agreement with your medical providers.
You may be able to receive medical care without an upfront charge by providing a letter of promise to the medical provider. A letter of promise is a legal document that states you will pay your medical costs out of the proceeds of your settlement or compensation awarded to you by the court. For some, the medical provider may place a lien on your settlement to prove he or she has a legal claim to the proceeds of your settlement. This is to ensure that your healthcare provider is compensated for the services provided to you.
What Types of Cases Does a Personal Injury Lawyer Handle?
Personal injury lawyers handle a wide range of cases that involve injuries that happen because of someone else's negligence. These cases fall under tort law. A tort is a civil wrong or wrongful act, whether intentional or accidental, from which injury occurs to another. So, torts include negligence cases which have resulted in harm, be it physical or psychological. Tort law is one of the biggest areas of law and, as such, is the biggest arena of civil law.
Tort law requires those who are found to be at fault for harming others to compensate the victims. Typical harms, known as damages, include the loss of past or future income, payment of medical expenses, and payment for pain and suffering. There may also be additional punitive damages that are meant to punish the plaintiff. These are in excess of compensatory damages.
This area of law can include more than just motor vehicle accidents, slip and falls, and worker's animal attacks. Other cases a personal injury lawyer might handle include:
Birth injury cases
Catastrophic injury cases
Construction accident cases
Medical malpractice cases
Nursing home neglect/abuse cases
Wrongful death cases
There are additional types of cases where having a personal injury attorney evaluate your claim of negligence could lead to a premises liability claim, a defective product case, or a class action lawsuit.
What Does a Personal Injury Lawyer Do if Negotiations Are Unsuccessful?
Your personal injury lawyer will make every effort to reach a fair settlement agreement with the insurance company. This is not always possible, however. While most personal injury cases settle outside of court, some insurance companies will take their chances in defending injury claims in court.
If settlement negotiations fail to result in reasonable compensation for your medical expenses, loss of income, and pain and suffering, your personal injury attorney will take your case to trial. At trial, both parties will present their side. Your lawyer will submit evidence like photographs of the accident scene, video recordings from dashcams and security cameras, witness statements, and other information to prove liability for your injuries. Your personal injury lawyer may also rely on the testimony of medical experts, accident reconstructionists, and other specialists to convince the jury that the defendant should pay for your injuries, and to demonstrate how much your case is worth.
How Much Does a Personal Injury Lawyer Cost?
The cost of hiring a personal injury lawyer is a common concern among injured victims in Chicago, and rightfully so. After all, your medical bills are already piling up, and you've probably lost a significant amount of income because you're unable to work while you are recovering. With your financial stability at risk, the thought of forking out more money for a personal injury lawyer can be intimidating. Fortunately, the upfront cost of hiring a personal injury lawyer doesn't need to be a concern.
Most lawyers in Chicago accept personal injury cases on a contingency fee basis. This enables injured victims like you to have access to quality legal representation without worrying about paying large sums of money upfront.
When you hire a personal injury lawyer on a contingency fee basis, the law firm will shoulder the financial burdens of pursuing compensation. Most of the time, this will include the cost of the investigation, fees for experts, court costs, and more. When your personal injury lawyer obtains a fair settlement for your case, or wins at trial, he or she will subtract attorney fees and other costs from your settlement or jury award. If your attorney fails to recover compensation on your behalf, you pay nothing.
Do You Need to Hire a Personal Injury Lawyer for Your Case?
Hiring a personal injury lawyer is not required for victims to recover compensation after an accident. In fact, there are some situations where hiring an attorney is not necessary at all. If your damages are minimal, and the insurance company is offering to pay you a fair amount for your losses, hiring a lawyer to handle your cases may not make sense at all.
However, more complicated personal injury cases that involve multiple defendants or insurance policies, high-value injury claims, or disputes with the insurance company, are best handled by an experienced personal injury lawyer.
Understanding what a personal injury lawyer does, and how hiring one can improve your chances of sinning your claim or lawsuit, can help you determine whether you need legal representation.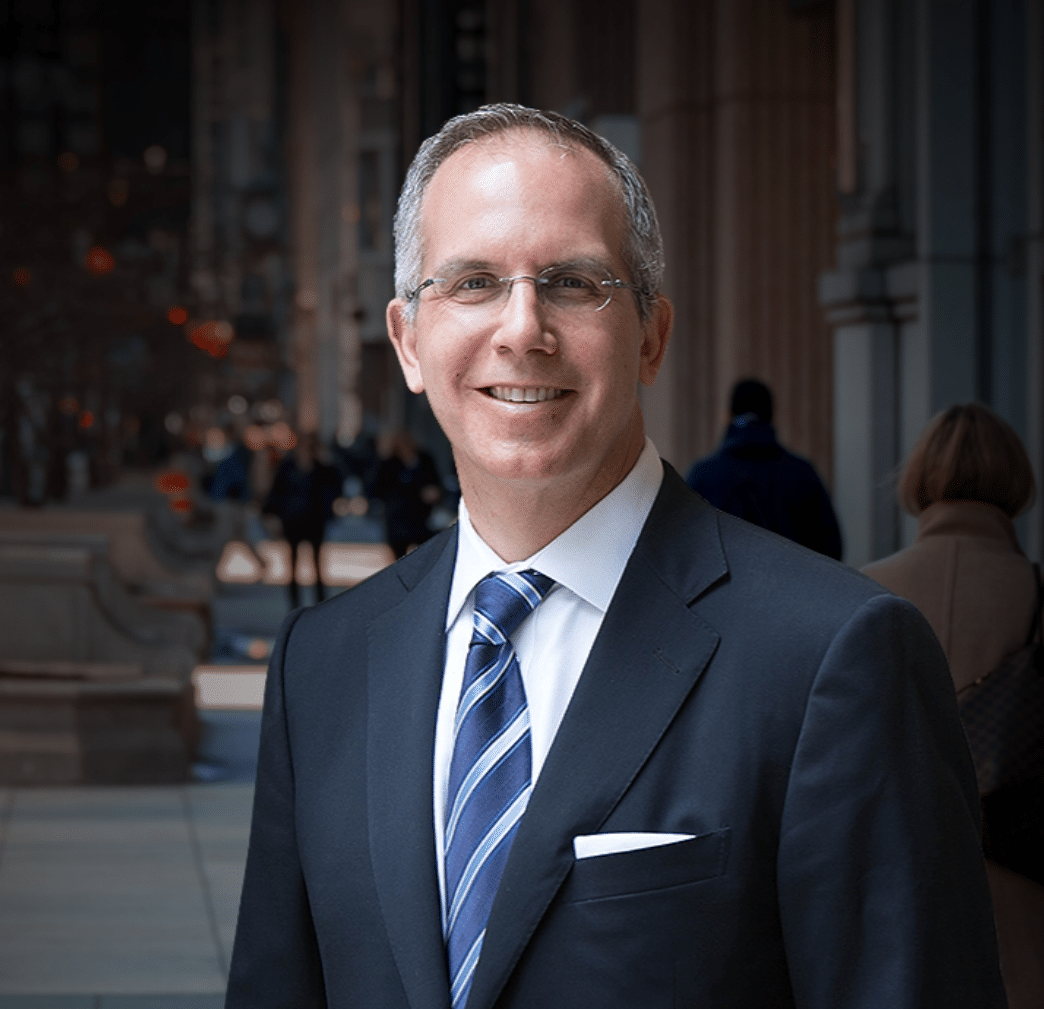 Chicago personal injury and workers' compensation attorney Howard Ankin has a passion for justice and a relentless commitment to defending injured victims throughout the Chicagoland area. With decades of experience achieving justice on behalf of the people of Chicago, Howard has earned a reputation as a proven leader in and out of the courtroom. Respected by peers and clients alike, Howard's multifaceted approach to the law and empathetic nature have secured him a spot as an influential figure in the Illinois legal system.