Certain Similac and Enfamil baby formula products from Abbott Laboratories and Mead Johnson & Company, respectively, are the subject of recent lawsuits involving cases of necrotizing enterocolitis (NEC) in infants who consumed these products.
If you believe that your child has experienced harm because of NEC resulting from these products, you may be able to file a lawsuit against these manufacturers in the form of a product liability case.
What Is Necrotizing Enterocolitis?
NEC is a disease that involves the inflammation and perforation of the intestines in infants, which allows bacteria and other toxic elements to leak through the intestines into the abdomen and bloodstream. This disease primarily affects premature infants up to a few weeks following their birth, and it can be fatal in serious cases.
NEC can develop from exposure to cow's milk-based baby formula, which is why safer alternatives are available to premature infants who require a specialized formula.
Who Is Most at Risk for NEC?
Smaller premature infants are at the highest risk for developing NEC. According to research from the National Institutes of Health (NIH), 9,000 out of the 480,000 premature infants born each year develop NEC.
Smaller infants weighing less than 4.5 lbs are at the greatest risk for NEC, but any premature infant is at risk.
Signs and Symptoms of NEC
There are multiple signs and symptoms that infants may exhibit if they develop NEC. Some of the more common symptoms parents may notice include:
Changes in blood pressure or heart rate
Swelling in the abdomen and abdominal pain
Redness in the abdominal area
Lethargy
Apnea
Remaining the same weight
Other symptoms and signs could include bloody stools, unstable temperatures, and yellow or green vomiting and gastric discharge, which may indicate the presence of bile. Some infants may also not accept food.
Treating NEC
If an infant develops NEC, treatments are available to help alleviate symptoms and prevent potential complications. One potential treatment for NEC entails using an intravenous catheter to supply the infant with nutrients in lieu of traditional feeding. This procedure involves suctioning fluids from the infant's stomach using a nasogastric tube. Additionally, doctors will supply more oxygen to the infant for assisted breathing if necessary, and the administering of antibiotics will help prevent bacteria and other substances from causing an infection.
As the infant undergoes treatment, doctors will monitor the child's condition using X-rays and isolate the child for a period of time. In more extreme cases, the child may require corrective surgery to repair damage to the intestines, along with blood transfusions.
Complications Caused by NEC
Around 50% of infants who develop NEC will suffer long-term complications from the disease. There are multiple complications that infants may experience, including stunted growth and development, short bowel syndrome, liver dysfunction, cholestasis, neurocognitive impairment, and sepsis. The risk of these complications makes it crucial to treat NEC as soon as possible after diagnosis.
How Can Baby Formula Cause NEC?
For several decades, research has found that baby formula made with cow's milk has significantly increased the risk for NEC in premature infants, unlike human milk. As a result, doctors have recommended feeding infants baby formula made using human donor milk or other safer alternatives to cow's milk.
Despite this risk, manufacturers such as Abbott Laboratories and Mead Johnson have continued to put cow's milk-based formula on the market, which lawsuits have claimed have led to the development of NEC in many premature infants.
Specifically, the lawsuits claim that these manufacturers have failed to properly warn consumers of the dangers of consuming cow's milk-based baby formula in the marketing for their Similac and Enfamil formulas. Additionally, they haven't notified medical professionals about the dangers these products pose for premature infants. Subsequently, the families of affected infants are seeking compensation from these manufacturers in defective product lawsuits.
What Popular Baby Formulas Cause NEC?
There are many baby formulas that increase the risk for NEC in premature infants. These include Similac infant formulas such as:
Special Care
NeoSure
Human Milk Fortifier
Alimentum and Alimentum Expert Care
Milk Fortifier Powder and Concentrated Liquid
Liquid Protein Fortifier
Other affected Similac products include Special Care 20, 24, 24 High Protein, and 30, along with Human Milk Fortifier Hydrolyzed Protein.
Meanwhile, Enfamil products that can increase the risk of developing NEC include Human Milk Fortifier Powder and Acidified Liquid, Enfacare Powder, and NeuroPro Enfacare. Others in this line include Premature 20 Cal, 24 Cal, 24 Cal/fl oz HP, and 30 Cal, along with Human Milk Fortifier Liquid High Protein and Milk Fortifier Liquid Standard Protein. Enfamil 24 and DHA & ARA Supplement products also increase the risk for NEC.
How to Determine If You Qualify for an NEC Baby Formula Lawsuit
Parents of affected children may be able to file a children's product liability lawsuit against Abbott Laboratories or Mead Johnson & Company if they meet certain criteria.
Specifically, you may be able to file a lawsuit if your child is premature, meaning that the child was born fewer than 37 weeks of gestating. If this child consumed Similac or Enfamil formula before an NEC diagnosis, and suffered various injuries such as neurological damages, intestinal perforation, and sepsis, you may qualify for a lawsuit against the negligent parties behind these cases.
Parents may also be able to file a lawsuit if their child dies because of NEC.
Recoverable Damages in an NEC Lawsuit
If your child sustained injuries because NEC resulting from the consumption of Enfamil or Similac baby formula products, you may be able to recover multiple damages from the liable manufacturers.
These damages could include the following:
Economic Damages
One of the main types of damages you may be able to recover is economic, which accounts for the financial losses resulting from NEC-related injuries.
Examples of economic damages in these cases may include medical expenses for treating the affected infant, including hospitalizations and doctor's appointments, along with the costs of caretakers for the child, lost income resulting from time taken off of work to oversee the child's recovery, and the cost of physical therapy.
Non-Economic Damages
Additionally, parents may be able to recover certain non-economic damages resulting from NEC and the complications resulting from this disease. These could include the pain and suffering experienced because of the child's condition, and the hardships experienced if the child died because of NEC.
Punitive Damages
If the court finds Abbott Laboratories and Mead Johnson to have practiced gross negligence in their failure to warn of the dangers their products pose, they may need to pay punitive damages. These damages would aim to prevent these and other manufacturers from practicing the same level of negligence in the marketing of cow's milk-based baby formulas and promoting their use for premature infants.
Evidence That Can Help Prove Negligence in NEC Lawsuits
If you choose to file a lawsuit against the negligent manufacturers in the recent NEC cases, you'll need to present sufficient evidence to prove fault in your case.
A child injury lawyer may help you collect and present all relevant evidence to support your case, including medical bills and records, along with receipts for all expenses related to treatment and other costs.
Unfortunately, it can be difficult to prove that a child's NEC developed from the consumption of the affected baby formula if hospital staff fed premature infants these formulas without the parents' knowledge. However, it may be possible to find documentation showing that medical staff provided infants with affected Similac or Enfamil formulas.
What to Expect When Filing a Lawsuit
With sufficient evidence backing your case, your attorney may begin building a case against Abbott Laboratories or Mead Johnson & Company.
The process would begin with filing a complaint to the defendants in the case. At this point, negotiations can begin as the attorney and the defendant can begin exchanging evidence in the effort to reach a settlement. Typically, most lawsuits end with negotiations before the case goes to trial.
If plaintiffs and defendants are unable to come to an agreement during negotiations, lawyers may then opt to take the case to court. The trial process can then begin to continue seeking a fair settlement.
Avoid Filing a Lawsuit Too Late
If you believe you have a valid case, it's important to file a lawsuit before your state's statute of limitations passes. This statute gives plaintiffs a limited amount of time to file a claim or lawsuit in liability cases to seek total compensation. If you don't file before this time limit passes, you may be unable to recover the compensation you deserve in an NEC lawsuit.
With the help of an experienced product liability attorney, you may be able to find out whether you have an NEC case if your child developed this condition because of the affected baby formula products.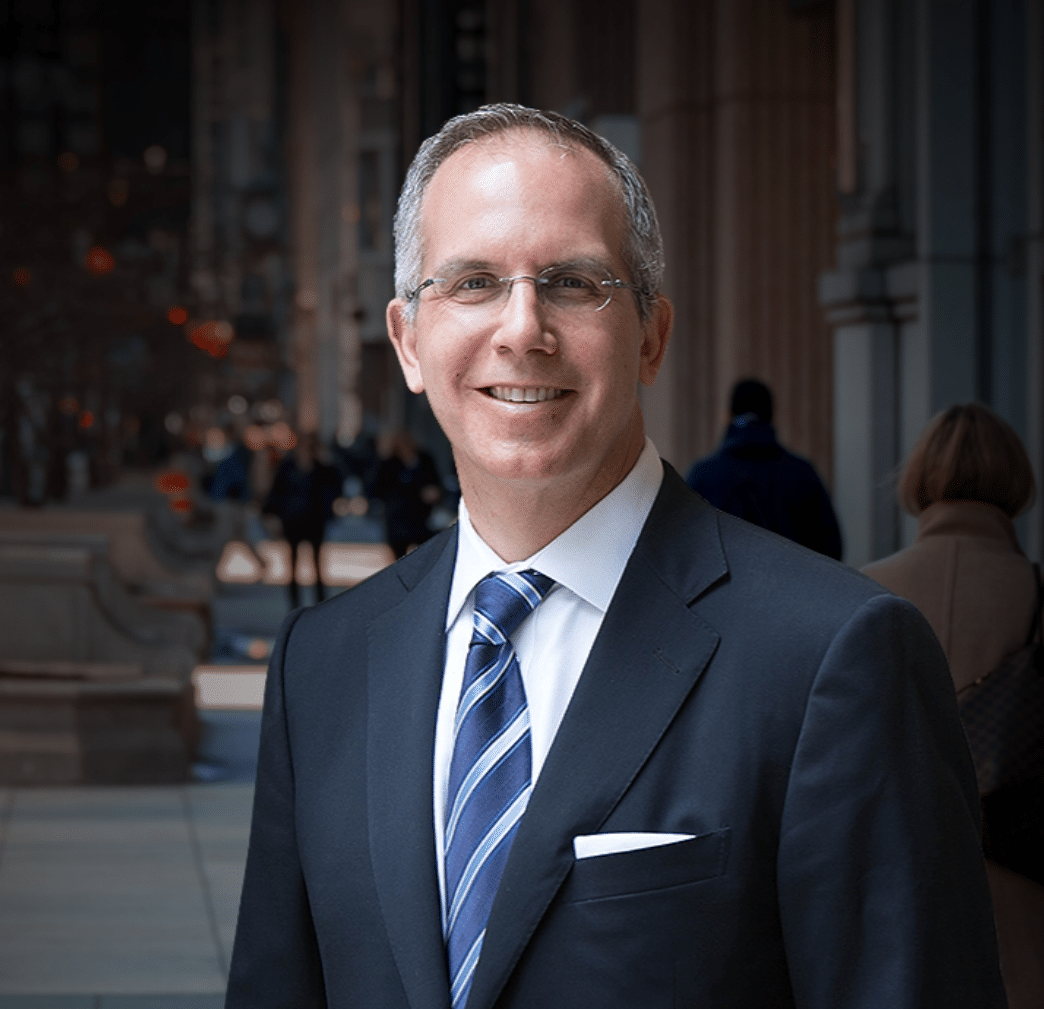 Chicago personal injury and workers' compensation attorney Howard Ankin has a passion for justice and a relentless commitment to defending injured victims throughout the Chicagoland area. With decades of experience achieving justice on behalf of the people of Chicago, Howard has earned a reputation as a proven leader in and out of the courtroom. Respected by peers and clients alike, Howard's multifaceted approach to the law and empathetic nature have secured him a spot as an influential figure in the Illinois legal system.