If you believe your child has developed necrotizing enterocolitis (NEC) because of the consumption of Enfamil or Similac baby formula, you may be able to recover compensation through an NEC baby formula lawsuit.
When considering filing an NEC baby formula lawsuit, it's important to understand what these lawsuits are about and when parents may qualify to file a lawsuit against baby formula manufacturers.
Why Are People Filing Baby Formula Lawsuits?
Recently, parents of premature babies have begun filing lawsuits against manufacturers of Enfamil and Similac baby formula manufacturers because of the risk they present to these children. The lawsuits are specifically against Abbott Laboratories and Mead Johnson & Company, companies that have failed to warn consumers of the risk of developing NEC among premature babies who consume their formulas.
NEC is a dangerous gastrointestinal condition that can cause serious harm to infants through the inflammation of the intestines, leading to the formation of holes in the intestinal walls. In turn, these holes leave the infant vulnerable to infections as intestinal bacteria floods into the blood or abdominal area.
Without proper diagnosis and treatment, NEC can lead to serious illness in affected infants, and it can lead to death in extreme cases.
The ingredient in these products causing NEC is the cow's milk they contain, which increases the risk of developing NEC in premature babies.
The lawsuits against Abbott and Mead Johnson aim to hold these manufacturers accountable for their negligence in failing to properly warn consumers of the dangers of consuming Enfamil and Similac products. This failure to warn has provided the basis for a product liability claim among many affected families.
Specific Claims in the NEC Baby Formula Lawsuits
The baby formula lawsuits have made multiple claims against Abbott and Mead Johnson, with claimants and their attorneys in the U.S. making several arguments.
One of the main arguments is that while many people and agencies have believed fortifiers made with cow's milk to be safe for consumption, recent studies found health risks associated with these products, specifically the increased risk of developing NEC in preterm infants and babies with low birth weight.
Additionally, these claims argue that Abbott and Mead Johnson's instructions and warnings on their products included language that was too unclear, neglecting to include any details about the risk of developing NEC or other intestinal issues.
The lawsuits also claim that these manufacturers could have used safer alternatives in their baby formula products, but still opted to use cow's milk. At the same time, the company continued to fail to make any changes to packaging and product information to warn consumers of the risks of using cow's milk-based formulas. Their marketing materials also pushed their products as being equivalent to breast milk in their quality and safety when selling products to parents.
Another claim involves the belief that both manufacturers attempted to deceive consumers into believing that their products contain, or are virtually the same as, breast milk.
What Are the Effects of NEC?
NEC is one of the most dangerous conditions for infants, putting them at risk of serious illness or death in many cases.
NEC can cause many potential health issues in infants. Some of these include intestinal or bowel perforation, sepsis, brain injuries such as brain bleeding or cerebral palsy, intestinal stricture and scarring, and hypoxic-ischemic encephalopathy (HIE), which develops when the brain doesn't receive sufficient oxygen. 
If a child has suffered any of these issues due to the consumption of cow's milk-based fortifiers, there are several symptoms parents can look for that indicate NEC. Some potential symptoms may include decreased activity, swelling or bloating in the abdomen, bloody stool, instable temperature, and the inability to digest food properly. A medical professional can help determine if these symptoms are the result of NEC with a formal diagnosis.
These complications are often costly and result in many financial losses for parents, especially when conditions are serious enough to require long-term care. To help these parents recover the damages, it's possible to file lawsuits against liable companies and hold them responsible for their negligence.
Who Qualifies to File an NEC Formula Lawsuit?
Parents who believe their child has developed NEC because of the cow's milk in Enfamil and Similac baby formula may be able to file a lawsuit against the liable manufacturers. If your child has become ill or passed because of the development of NEC, you may qualify for a baby formula lawsuit.
There are multiple potential damages that families may be able to recover through a NEC baby formula lawsuit, including:
Medical expenses for treating premature babies who develop NEC
Ongoing treatment for infants requiring long-term care due to disabilities resulting from severe cases of NEC
Non-economic damages resulting from NEC, including the child's pain and suffering along with the family's distress
In addition, parents whose children passed because of NEC resulting from the baby formula may be able to recover wrongful death damages. These could include the above damages along with the costs of holding funerals and burials. Parents may also be able to seek compensation for any psychological and emotional distress resulting from the child's death.
What Formulas Are Linked to NEC?
If you're considering filing a lawsuit against Mead Johnson or Abbott, it's important to know what baby formulas are toxic to determine if you qualify.
Multiple Enfamil and Similac baby formulas are involved in the recent baby formula lawsuits. These products contain cow's milk as a replacement for breast milk when premature babies are unable to feed through breastfeeding.
Parents will give these products to infants in an attempt to help accelerate their development, but manufacturers of these products must also warn consumers of the risk of developing NEC due to the cow's milk these products contain.
There are many baby formulas that play into the recent lawsuits against Abbott Laboratories and Mead Johnson & Company.
Similac Products
The following are the Similac products that contain cow's milk that can increase the risk of NEC:
NeoSure
360 Total Care
Special Care and Special Care 20/24/24 High Protein/30
Alimentum and Expert Care Alimentum
Human Milk Fortifiers
Liquid Protein Fortifier
Enfamil Products
In addition to Similac, many Enfamil products factor into the recent lawsuits, including: Enspire, DHA-In-Sol, Premature 24 Cal and 30 Cal, Premature Infant Iron Formula 20 Cal and 30 Cal, Premature Infant Formula 24 Cal, Nutramigen, Human Milk Fortifiers, NeuroPro Gentleasse and EnfaCare, and 24 Calorie Formula.
While many parents may consciously provide premature infants with NEC formula, hospital staff may give it to babies without the parents' knowledge. In these cases, a children's product liability lawyer may be able to help determine whether the hospital gave your child any of the affected formulas.
Recalls of Affected Baby Formulas
Despite the connection between the cow's milk in the affected formulas and the development of NEC, there hasn't been a formal recall of the affected Enfamil or Similac products.
However, there have been multiple recalls as of early 2022 for numerous Abbott Laboratories products. These lawsuits include the following:
February 2022 — Following four cases of infants with infections of Cronobacter sakazakii and an infection involving Salmonella Newport, Abbott recalled affected baby formulas that may have been behind the infections. These products included various EleCare, Similac, and Alimentum products. Before Abbott recalled these products, two of the infected infants died. In June, there would be another report of a bacterial infection resulting from the consumption of Abbott baby formula.
March 2022 — Abbott wound up in trouble with the U.S. Food and Drug Administration (FDA) when an FDA inspection found that the company didn't have the proper protocols and procedures to prevent their products' contamination.
Steps to Take If a Child Develops NEC
If a child develops NEC after consuming baby formula, there are some specific steps you can take to begin a lawsuit:
Seek Medical Attention
The first step when injured by a defective product of any kind is to receive medical care. As soon as your child displays any symptoms of NEC, seek immediate medical attention. A medical professional can determine if the symptoms are due to NEC or another condition.
Preserve the Product
The next step is to ensure the baby formula is intact and that you have proof of purchase. This can serve as the primary proof of evidence in your case. However, you may be able to prove that hospital staff gave the affected formula to your child.
Speak With a Product Liability Attorney
Bring any documentation and other evidence you can collect to a product liability lawyer. He or she can discuss your options and potentially help you open a lawsuit.
Find Out If You Have a Potential NEC Baby Formula Lawsuit
If you believe your child has developed NEC because of the products involved in the recent NEC baby formula lawsuits, you may be able to recover compensation for financial losses and various non-economic damages.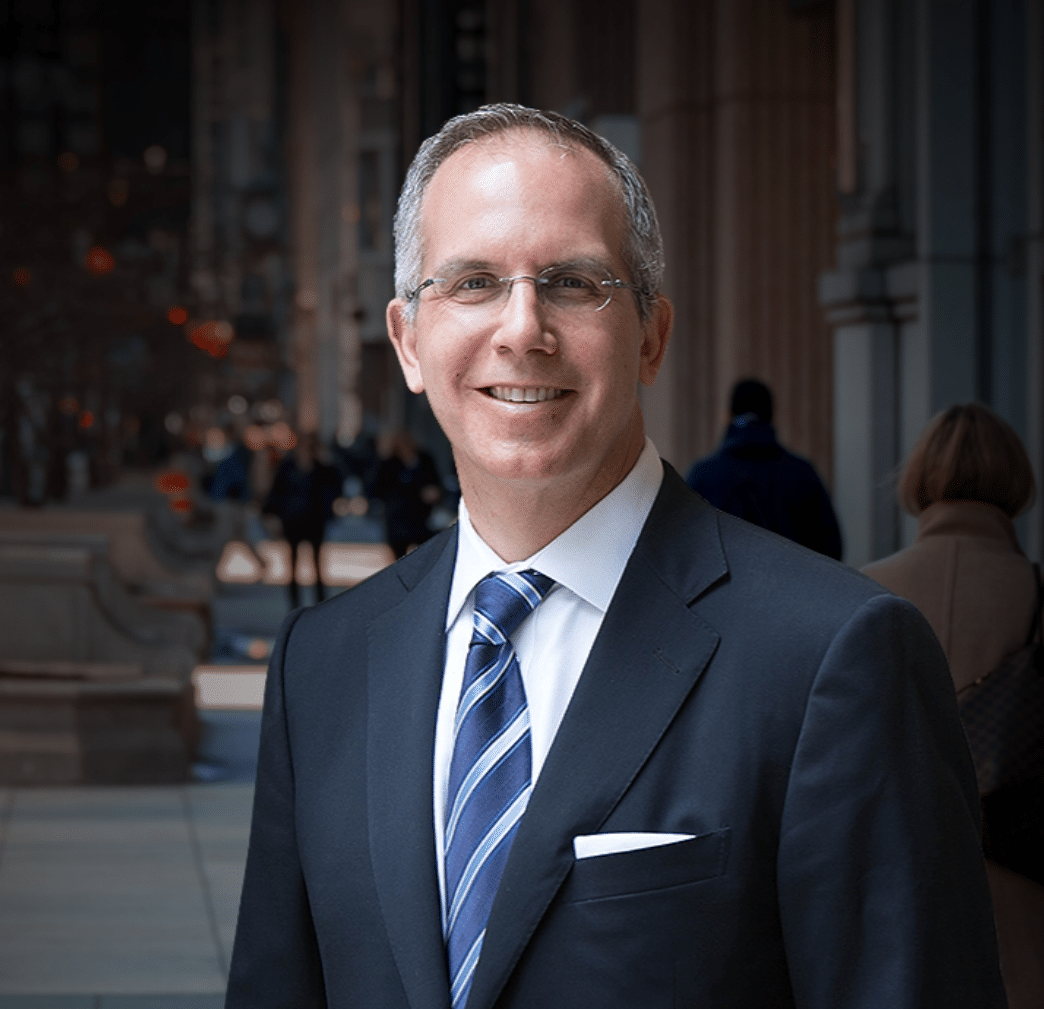 Chicago personal injury and workers' compensation attorney Howard Ankin has a passion for justice and a relentless commitment to defending injured victims throughout the Chicagoland area. With decades of experience achieving justice on behalf of the people of Chicago, Howard has earned a reputation as a proven leader in and out of the courtroom. Respected by peers and clients alike, Howard's multifaceted approach to the law and empathetic nature have secured him a spot as an influential figure in the Illinois legal system.