The construction industry is one of the largest industries in the country, employing nearly 9 million people, but it is also one of the most dangerous. As we recounted, a report of 2012 data from the Center for Construction Research and Training showed that construction fatalities increased for the first time since 2006, with 849 construction workers dying on the job in 2012 – an 8.7 percent increase over the previous year.
The largest increases in construction deaths from 2011 to 2012 were the following:
Residential roofing contractors (47.6 percent)
Workers in residential construction (37.2 percent)
Self-employed workers (27.8 percent)
Workers 45 and older (15.2 percent)
Moreover, a recent study out of from the University of Wisconsin-Whitewater found that a significant percentage of residential construction contractors lack lack adequate safety programs. In fact, one-third of residential construction contractors said that their firms lack written safety programs, and only 48 percent of workers said that their firms provided safety communication daily or weekly.
According to Safety and Health Magazine, researchers also gathered data on injuries and illnesses as part of the study, which included 21 residential construction contractors based in Wisconsin. The most common types of injuries occurred as a result of the following:
Slips, trips and falls (36 percent)
Cuts and lacerations (33 percent)
Hand tools (13 percent)
Overexertion (8 percent)
Being struck by objects (8 percent)
Powered equipment (3 percent)
The majority of participants who experienced falls were not wearing fall protection equipment. As we reported earlier this year, a study conducted by the National Institute of Occupational Safety and Health (NIOSH) found that falls are a leading cause of workplace accidents and that construction workers are particularly susceptible to ladder fall injuries, making up an estimated 81% of fall injuries treated in emergency departments in the U.S.
"Further education and subject matter expert training could provide benefits to improve occupational safety and health of the small business workforce in the residential construction industry," researchers Sang D. Choi and Kathryn Carlson wrote in the report.
Scaffolding Accidents
Scaffolding is also a major cause of construction injuries. Scaffolds are temporary platforms that allow construction workers to reach heights that are ordinarily out of reach. According to the Occupational Safety and Health Administration (OSHA), approximately 2.3 million construction workers, or 65 percent of the construction industry, work on scaffolds on a regular basis. Scaffolds are also one of the most common occupational hazards in the construction industry, and OSHA estimates that by protecting construction workers who work on scaffolds, approximately 4,500 injuries and 50 deaths could be prevented each year.
Other Occupational Hazards
Construction workers are exposed to a number of other environmental hazards, as well. For instance, during the summer months, construction workers and other outdoor workers are also at risk of heat-related injuries. Additionally, a report issued earlier this year, indicated that construction workers who are exposed to crystalline silica dust are also at risk of developing occupational diseases over the long term. Exposure to silica dust is known to cause a variety of respiratory diseases, including cancer and silicosis, a lung disease caused by the lung tissue developing fibrotic nodules and scarring around the trapped silica particles. If the nodules grow too large, breathing becomes difficult and death can result. Silicosis victims are also at high risk of developing active tuberculosis.
As we discussed in this article, construction workers may be easily exposed to crystalline silica during activities such as the following:
Chipping, hammering, and drilling of rock
Crushing, loading, hauling, and dumping of rock
Abrasive blasting using silica sand as the abrasive
Abrasive blasting of concrete (regardless of abrasive used)
Sawing, hammering, drilling, grinding, and chipping of concrete or masonry
Demolition of concrete and masonry structures
Dry sweeping or pressurized air blowing of concrete, rock, or sand dust
Get Workers' Compensation Benefits and Money Damages for Construction Injuries
Injured construction workers are generally entitled to workers' compensation benefits regardless of who was at fault for the accident. Illinois workers' compensation laws require employers to provide injured employees with benefits, including medical/rehabilitative expenses, lost wages, and disability benefits if the employee is unable to work temporarily or permanently.
In order to receive workers' compensation benefits, an injured construction worker must notify his or her employer of the accident or injury within 45 days of the accident. If the employer fails to provide workers' compensation benefits, the injured construction worker may file a claim with the Illinois Workers' Compensation Commission (IWCC). Workers' compensation claims must be filed within three years of the date of the accident or two years from the date the injured employee last received workers' compensation benefits, whichever is later.
Additionally, an injured construction worker may be able to recover money damages in a third-party personal injury lawsuit. Although workers' compensation laws prohibit injured employees from suing their employers for workplace injuries, an injured construction worker may be able to pursue a personal injury lawsuit against someone other than the employer, such as the general contractor or equipment manufacturer. Generally, personal injury lawsuits in Illinois must be filed within two years of the date of the accident.
Contact a Construction Accident Lawyer
The Chicago work injury attorneys at Ankin Law, LLC focus on helping injured workers collect full and fair compensation from all available sources. We will advise you of your legal rights and help you pursue any possible legal claims, including workers' compensations benefits and possible personal injury damages. If you lost a loved one in a fatal workplace accident, we can help you pursue a wrongful death lawsuit.
Contact us today at (312) 600-0000 to schedule a free consultation with one of our knowledgeable Chicago construction accident attorneys.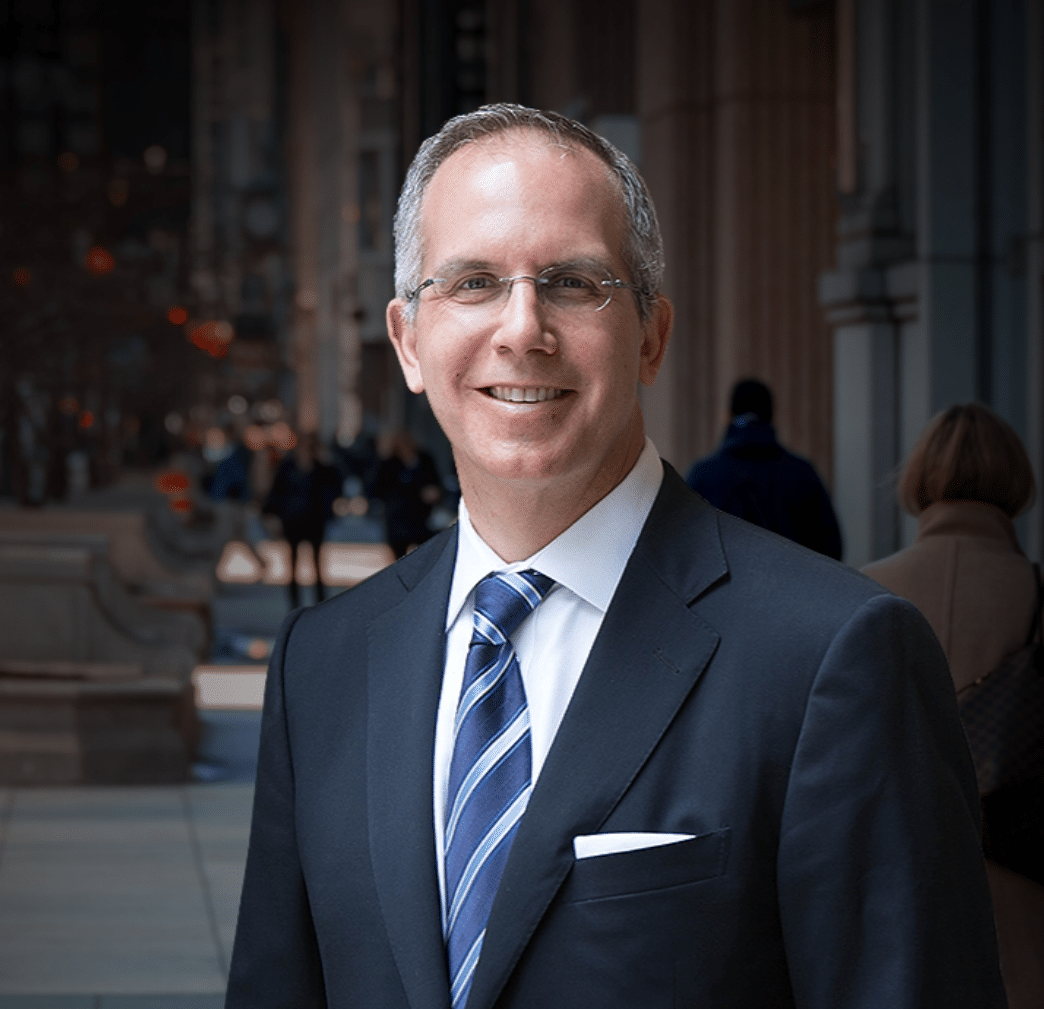 Chicago personal injury and workers' compensation attorney Howard Ankin has a passion for justice and a relentless commitment to defending injured victims throughout the Chicagoland area. With decades of experience achieving justice on behalf of the people of Chicago, Howard has earned a reputation as a proven leader in and out of the courtroom. Respected by peers and clients alike, Howard's multifaceted approach to the law and empathetic nature have secured him a spot as an influential figure in the Illinois legal system.