Distractions, such as texting and talking on a cell phone, have long been known to cause a number of car accidents, but new data indicates that these same distractions may also be to blame for the rise in the number of pedestrian fatalities. According to the latest numbers provided by the National Highway Traffic Safety Administration, after decades of a reduction in pedestrian fatalities, the number of pedestrian deaths rose from 4,109 in 2009 to 4,432 in 2011.
The LA Times reports that New York, Los Angeles and Chicago have the highest percentage of pedestrian fatalities due to motor vehicle accidents, with pedestrians making up 51% of all motor vehicle deaths in New York, 42% in Los Angeles and 30% in Chicago. The Department of Transportation's data also shows that 3 out of 4 pedestrian deaths occur in urban areas, and more than 2 out of 3 happen at places other than intersections. More than 70% happen at night, with a third of the deaths occurring between 8 p.m. and midnight.
In an effort to curb "distracted walking" and reduce the number of pedestrian fatalities, the Department of Transportation offered safety grants of up to $2 million to the top 22 cities with pedestrian deaths far greater than the national average until August 30. Department of Transportation Secretary Anthony Foxx's pedestrian safety plan includes increased enforcement and education, including a pedestrian advocacy summit to be held this fall with the national nonprofit America Walks, a coalition of groups working to improve conditions for pedestrians.
As we recently reported, research indicates that cell phones place pedestrians at a higher risk for an accident. A recent study that focused on the impact of technological and social distraction for pedestrians found that nearly one-third (29.8%) of all pedestrians performed some sort of distracting activity while crossing the street, including listening to music (11.2%); texting (7.3%); and using a handheld phone (6.2%). Researchers found that texting pedestrians took 1.87 additional seconds (18.0%) longer to cross the average intersection when compared with undistracted pedestrians, and were almost four times more likely than undistracted pedestrians to exhibit at least one unsafe crossing behavior.
While "distracted walking" may contribute to some pedestrian accidents, in other cases, a negligent motorist, is partly or primarily responsible for the accident. If you were injured or a loved one was killed by a negligent motorist, the Chicago pedestrian accident attorneys at Ankin Law, LLC can help you pursue a legal claim for any injuries or damages that you may have suffered.
We are experienced personal injury attorneys with considerable experience representing pedestrians who have been injured in a car or motorcycle accident. We will attempt to quickly reach a favorable settlement with the responsible party and any insurance companies that may be involved. In the event that is a trial is required, we draw on our significant litigation experience as Illinois personal injury lawyers to aggressively advocate on your behalf at trial.
Contact one of the Chicago pedestrian accident lawyers at Ankin Law at (312) 600-0000 for a free consultation to discuss your pedestrian accident case.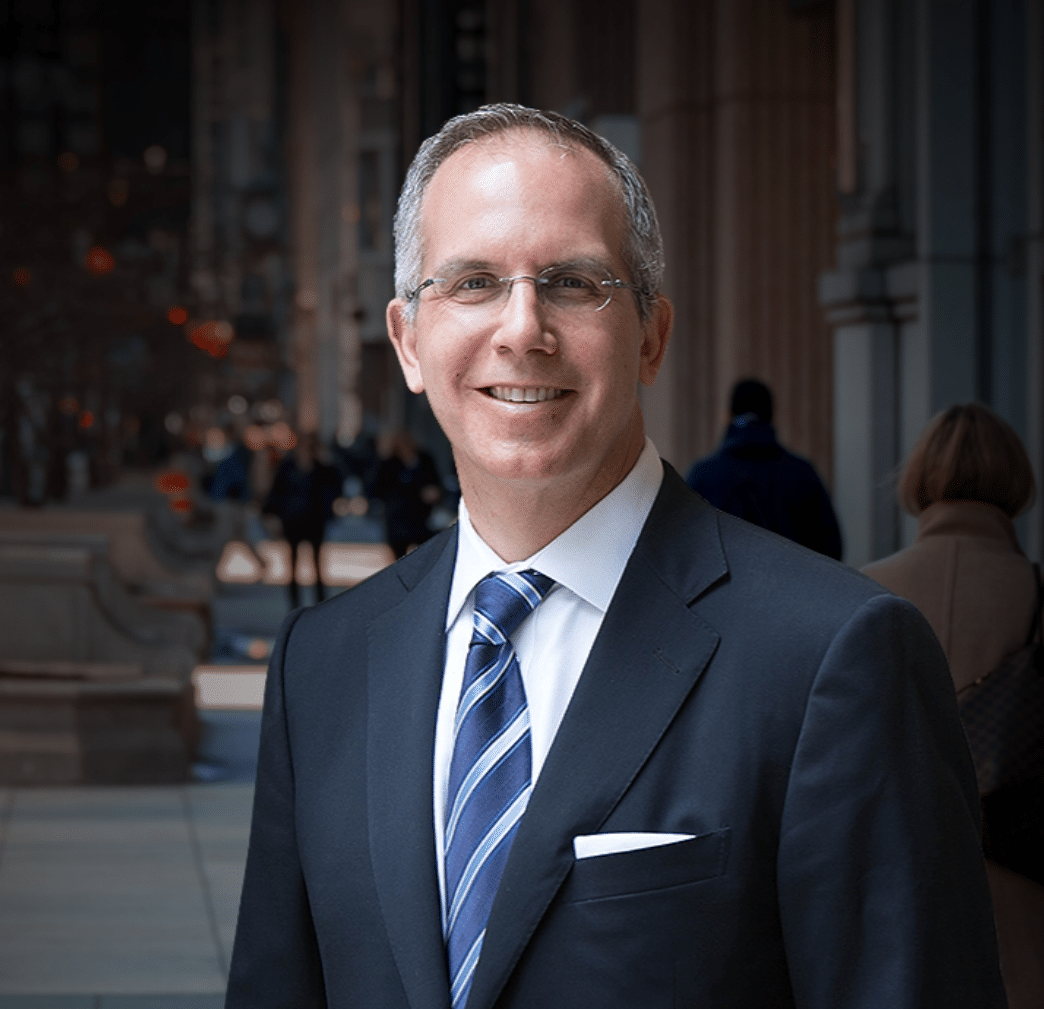 Chicago personal injury and workers' compensation attorney Howard Ankin has a passion for justice and a relentless commitment to defending injured victims throughout the Chicagoland area. With decades of experience achieving justice on behalf of the people of Chicago, Howard has earned a reputation as a proven leader in and out of the courtroom. Respected by peers and clients alike, Howard's multifaceted approach to the law and empathetic nature have secured him a spot as an influential figure in the Illinois legal system.