Intro music starts
Howard Ankin: I'm Howard Ankin with another episode of Chicagoans You Should Know. I'm here with Michael Zucker in his office of Peak Properties, one of the largest property management firms in the city, here to talk about property management.
Peak Property is one of the largest property manage firms in the city. Just give us a general background about what a property manager does.
Michael Zucker: What I like to tell people is that a property manager takes care of everything from soup to nuts, and what that means is collecting the rents, paying the bills, taking care of all the headaches that potential tenants or current tenants do have. Leasing out apartments, renewing leases, dealing with owners, owners' questions, sending out monthly statements. Literally we have owners that live in our building and we have owners that live out of the country, so whatever it may be, we take care of everything, soup to nuts.
Ankin: How many units would you say that Peak Property manages at one time?
Zucker: I would say that we have somewhere around 6 to 7 thousand units at any given time, and if I had to put some sort of value on that, it would be in the area of $250 million.
Ankin: If someone wanted to get into the field of property management, is that something that they could readily do or do you need some type of special education to get into the field?
Zucker: To get into property management, we like to take people that we think are pretty green and train them in our own methods. Some people do prepare for a career in property management, and there is, there are courses called; you can become a certified property manager, also known as a CPM, and that's a four step course with a long paper you need to write at the end. But at the end of the day, street smarts, hard work and a little bit of luck will propel you in the right direction of property management.
The first building that I ever managed was at 815 Reba in Evanston.
Ankin: How large was that property?
Zucker: That was a 40 unit building. I knew absolutely nothing about property management. My supervisor at the time said, "You are in charge of this building. Go meet the janitor, go walk the units," and back then there was no computer, no phone, it was just a pen and paper and take as many notes as you possibly could.
So I walked through the building, I walked up the stairwells, I walked up the fire escape, I walked the empty apartments, I was on the roof. I learned everything you could possibly learn by literally kicking the bricks. So part of the reason that we're such a big Chicago company is that, besides the taxes, sorry everyone, sorry everyone, is that I am a brick kicker and in order for me to really get to know real estate, I need to see it, touch it, feel it and from our office, we're located in the Avondale area of Chicago, from our office, we can get any one of the properties that we manage within a 15-20 minute drive.
Ankin: In terms of your career, what are you most proud of?
Zucker: One of things that I'm most of proud of is that I literally came from less than nothing. I started with a negative bank balance in my bank account and I literally started working in the basement next to a boiler room.
Ankin: Let me ask you my last and most important question. Who's the lawyer that you're most afraid of?
Zucker: I am most afraid of Howard Ankin Attorney At Law. *Ankin and Zucker laugh*
Ankin: It's been really interesting talking about property management here today. Thanks for meeting with us.
Zucker: Thanks for having me.
Background music starts
End video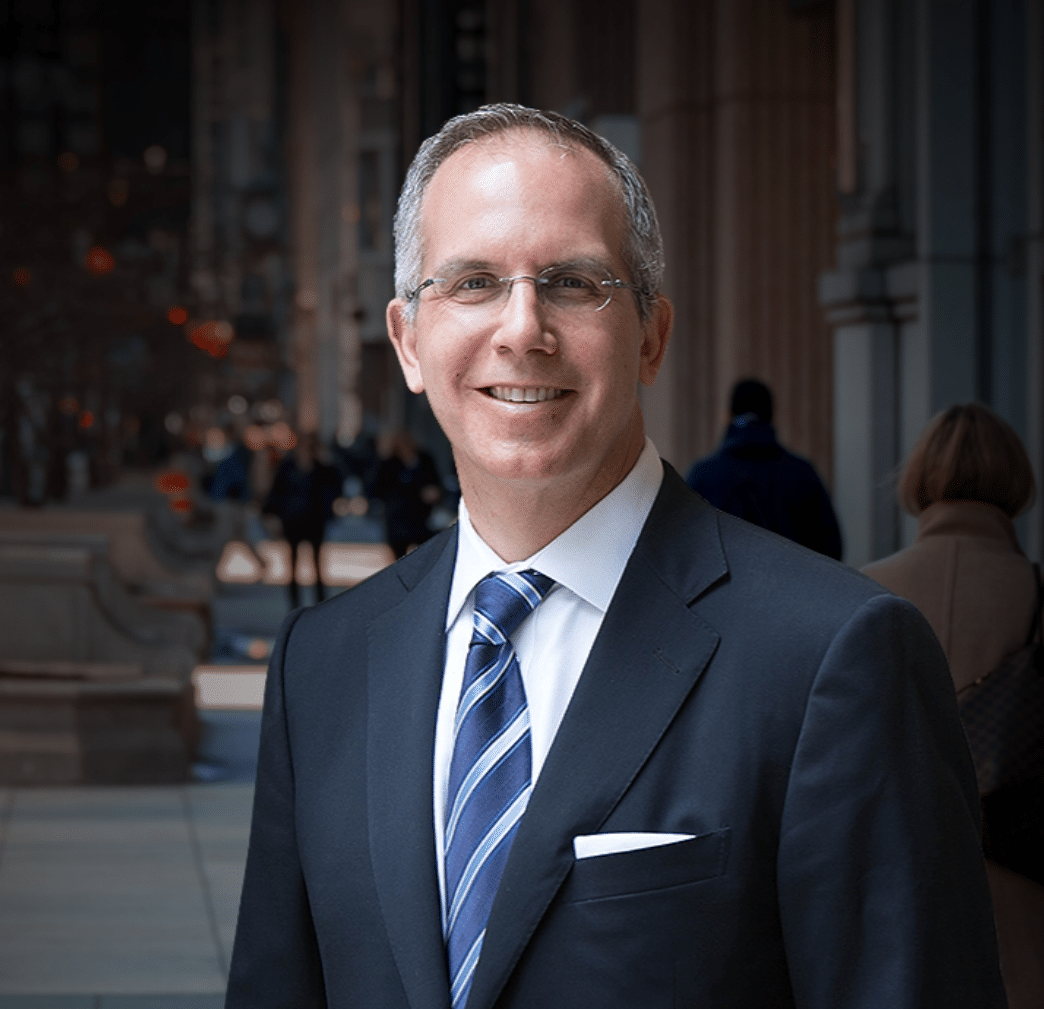 Chicago personal injury and workers' compensation attorney Howard Ankin has a passion for justice and a relentless commitment to defending injured victims throughout the Chicagoland area. With decades of experience achieving justice on behalf of the people of Chicago, Howard has earned a reputation as a proven leader in and out of the courtroom. Respected by peers and clients alike, Howard's multifaceted approach to the law and empathetic nature have secured him a spot as an influential figure in the Illinois legal system.