Intro music starts
Howard Ankin: I'm attorney Howard Ankin and for Chicagoans You Should Know, I'm here at the Vienna Beef museum factory with vice president, Michael Simons. Is there any community that eats more hot dogs than Chicago?
Michael Simons: You know, Chicago is probably one of the top hot dog eating cities in the world. We have a unique product here in Chicago, that we eat differently than everybody else. Our hot dog is pure beef. Emil Reichel and Samuel Ladany, the two founders of Vienna, were immigrants from Vienna, Austria. And they wanted to sell a product that was their own home product. They saw that in Chicago there was nothing else like what they had in Vienna. And it was the time of world Exposition and they wanted to serve it at the fair and they were told 'No'. So they decided, you know what, what's better than serving it at the fair? But we'll be a block away.
Ankin: We're here in this wonderful museum, you start this off on your 125th anniversary?
Simons: Yeah, so this museum is a pop up museum that commemorates 125 years of being in business and it shows the different history of Vienna Beef, umm, some of the different phases, the different people that were involved in the beginning thru modern day. It also shows some of the different equipment that had been used over the years.
Ankin: Also, most people know the Vienna Beef brand from going to baseball games and sporting events and then also from like going to their hometown favorite hot dog stands and those hometowns' favorite hot dog stands and those hometown favorite hot dog stands are the ones that grow through historically back to the 50's and 60's.
Simons: Correct, yeah, so, you talk to anybody from Chicago, it doesn't matter if they're from the city proper or suburbs, everybody has a story of the hot dog stand they went to growing up and what's reflective and what we've done to show our appreciation for those people is that we've started the Vienna Beef Hall of Fame, and right now we're at 125 members in that hall of fame. And those are 125 restaurants, hot dog stands, customers that have been loyal Vienne Beef customers and they've grown with us and have promoted our products or brands over these years.
Ankin: The beef is all manufactured in the Chicago area?
Simons: Absolutely, so our beef comes from all over the country but is all manufactured here in Chicago in the Chicago property.
Ankin: But I think the pickle also is very iconic of Vienna Beef also.
Simons: The pickle is a huge part of our business. We do have two different manufacturing facilities for pickles as well. We produce over 2 million pales of pickles and they're all fresh kosher pickles.
Ankin: What is a Chicago hot dog?
Simons: Alright, good question, so first we start with a steamed poppy seed bun, then we built into it the natural hot dog natural casing then we put on there: mustard, green neon green relish, diced onion, tomato wedges and two sport peppers, a pickle and celery salt. That is a Chicago style hot dog and every one of the toppings is representative of different immigrant communities that came and lived in Chicago and added to the hot dog and made it part of our home and our heritage here.
I love coming to work every day, knowing the difference that we're making, and how important Vienna Beef is to all of our customers.
Ankin: How long have you been with Vienna Beef now?
Simons: 11 ½ years.
Ankin: And how do you like it?
Simons: I love it!
Ankin: You think there's anything even more iconic than a Chicago hot dog?
Simons: Ankin Law (laughs) You like that.
Ankin and Simons laugh
Background music gets louder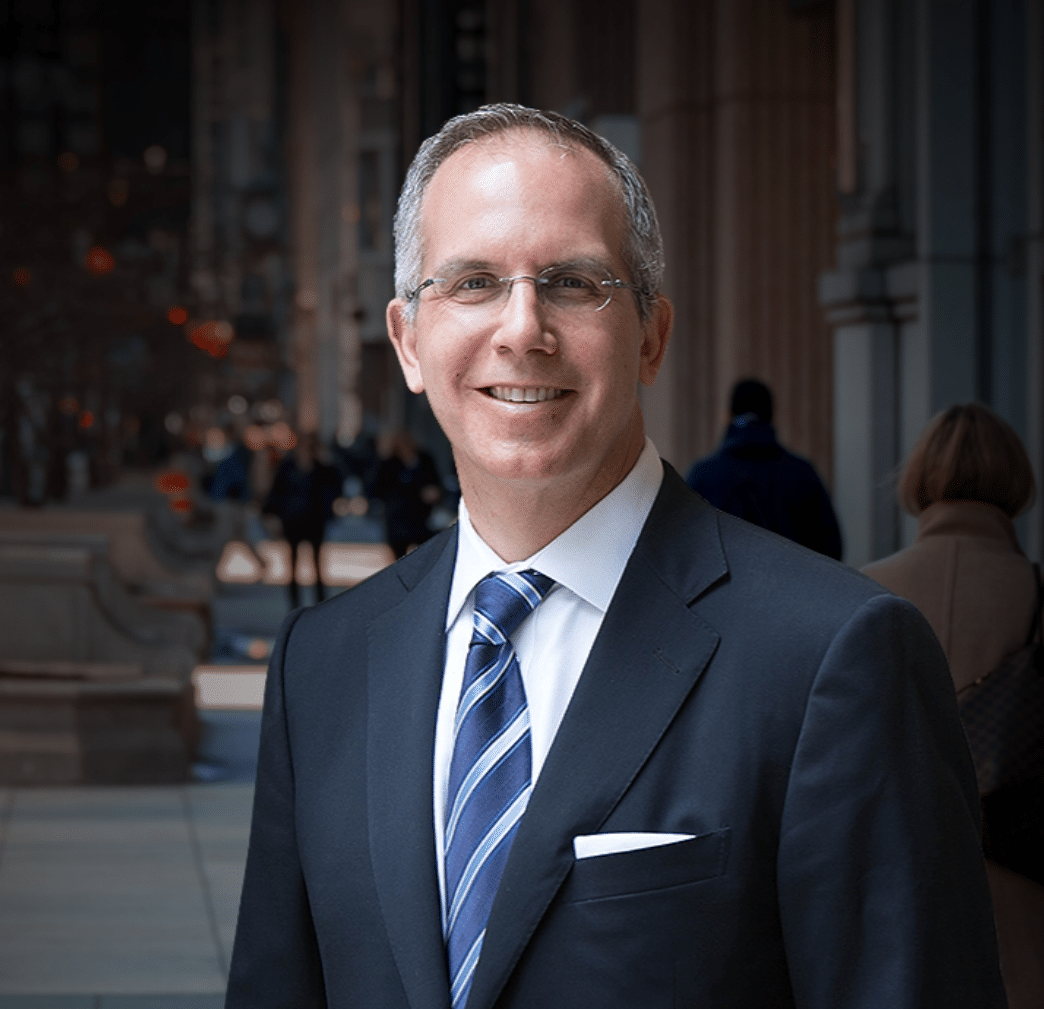 Chicago personal injury and workers' compensation attorney Howard Ankin has a passion for justice and a relentless commitment to defending injured victims throughout the Chicagoland area. With decades of experience achieving justice on behalf of the people of Chicago, Howard has earned a reputation as a proven leader in and out of the courtroom. Respected by peers and clients alike, Howard's multifaceted approach to the law and empathetic nature have secured him a spot as an influential figure in the Illinois legal system.