Mancow Muller is an American radio and television personality, actor, and former child model. He is very well known for his radio show called Mancow's Morning Madhouse.
How did you get your start?
I heard about a job, a radio station had an opening. And I thought I wanted to talk. I wanted to see if I can come up with things to say. 500 people auditioned. 500 people. I stood in line in front of a microphone like this, and I read from the paper. For 30 seconds. They just handed you pages of newspaper. And I got hired. And I said "was it my audition?" And he said "no, but you do look like you wouldn't steal from me." "You look clean cut" (laughter). So, [I got] my first job was because I wouldn't steal. And then I robbed that guy blind. (laughter).
Why radio in Chicago?
This is the greatest radio city on earth. We are not the second city about anything. This is and everyone in radio knows it. This is the mountain. Not New York. Not L.A (Los Angeles). Chicago, and I think it's because of the long, cold commutes. We spend a lot of time in our cars.
How has the Loop changed over the years?
Its actually gotten sillier, which is bizarre, but I think it's important right now. I think we need more stupid, innocent laughter, and I don't see a lot of that around. And I have no agenda. Everything you see has an agenda. They are trying to, I don't know, teach you something. I don't want to teach. [I want] people to think when they are listening to my show, I've made a huge mistake, seriously.
What would you say to someone interested in the radio business?
So, if you want to get into radio, my advice is, this was the way in college, I'm interested in everything. I know a little about anything. I'm an expert at nothing, but I know a little bit, and a great curiosity. So, rather than going to broadcast school, I would say go out with people and see what they are talking about. And if you can do that on the radio, you'll be a star.
How do you manage to keep the show interesting every day?
Im obsessed with biographies, I read about five biographies a week. I just finished one on Nick Mason from Pink Floyd. I just read a Monkees one, the band the Monkees. I devour material, because we are talking for five hours a day. So, 25 hours a week. Like Colbert has a writer or two for every minute he is on. We have no writers, I write it all. I was brought up on MTV news, and USA Today. What color is it? Blue! (chuckles). So, that is where we are at right now. Quick quick. And it is getting quicker with this (picks up phone). So, I just consume everything.
I hear you have a big anniversary coming up.
The Loop is celebrating 40 years. This is one of the greatest Rock and Roll stations on the Earth. We have access that nobody has. I mean Aerosmith, the White Stripes, Offspring, but also Kiss, and Last Night Foreigner, and Jason Bonham from led Zeppelin son. The friendship that we built over the years with these people is pretty cool. Can you get a picture of Howard and I? (yeah). This will be for our engagement.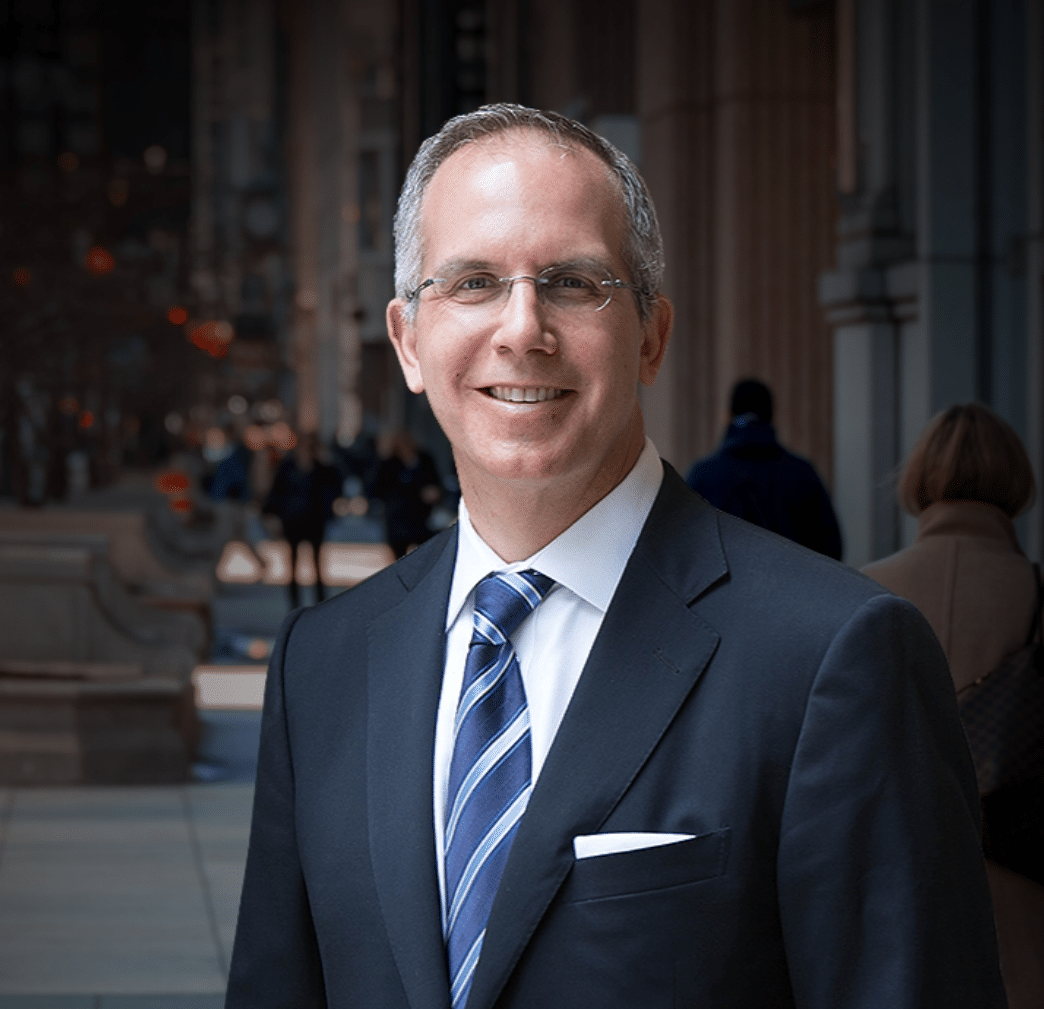 Chicago personal injury and workers' compensation attorney Howard Ankin has a passion for justice and a relentless commitment to defending injured victims throughout the Chicagoland area. With decades of experience achieving justice on behalf of the people of Chicago, Howard has earned a reputation as a proven leader in and out of the courtroom. Respected by peers and clients alike, Howard's multifaceted approach to the law and empathetic nature have secured him a spot as an influential figure in the Illinois legal system.