Attorney Matthew Friedman of Ankin Law won a jury verdict in the amount of $1.8 million for Anthony Missana. Missana was awarded the amount for pain and suffering, disfigurement and loss of a normal life. The jury sided with Missana over the defendants Susan Murrey, MD, individually and as an employee and/or agent of West Suburban Women's Health, LTD. The trial was held in DuPage County where seven-figure verdicts are very rare.
The case involved a child who was born with a brachial plexus injury. Essentially, the brachial plexus nerves in the human shoulder control all of the movement in the arm and hand. When these nerves are severed an arm can become partially or fully paralyzed. Anthony Missana was born via vaginal delivery, but during the delivery, his shoulder became stuck on his mother's pubic bone. This is known as shoulder dystocia. When encountering shoulder dystocia doctors are trained not to use excessive traction (i.e. pull too hard) or they will tear the brachial plexus nerves. The standard of care requires OBGYNs to use various maneuvers to free the shoulder and deliver the baby without injuring him. In this case, the doctor applied excessive traction upon Anthony Missana's head and severely tore his brachial plexus nerves. As a result, his arm was almost completely paralyzed. Some of the function in his arm has been restored after undergoing four surgeries and years of physical therapy, but unfortunately, Anthony's arm will never be fully functional.
The defendant, Susan Murrey, M.D., and her attorneys claimed that Anthony's injury was caused by the internal forces of labor (i.e. the mother's contractions in her uterus). The defendant brought in to testify Michelle Grimm, Ph.D., a mechanical engineer. Dr. Grimm is an individual who testifies for OBGYNs all over the country in these types of cases. She claims her research proves that the internal forces of labor cause brachial plexus injuries in children like Anthony Missana. We were able to convince the jury that her theory was not backed by any scientific evidence and the jury was convinced by plaintiff's three experts that Anthony's brachial plexus injuries were caused by excessive traction from Dr. Murrey during delivery. The jury awarded $1.8 million dollars broken down as follows: $600,000 for pain and suffering, $600,000 for loss of a normal life, and $600,000 for disfigurement.
(Click here to read the Court Order)
Below is a Summary of the Order:
State of Illinois United States of America County of Du Page
In the Circuit Court of the Eighteenth Judicial Circuit
Missana v Murrey
Order
1) Jury Verdict is entered in the amount of $1,800,000 on count 1 of Plaintiffs complaints, plus costs.
2) Count II of Plaintiffs complaint is voluntarily dismissed with prejudice.
3) The parties are granted leave to withdraw their exhibits.
4) The court retains jurisdiction to adjudicate any and all liens and to enforce the judgements.
We, the jury, find for Anthony Missana, by his mother and next friend, Leann Missana, and against Susan Murrey, MD, individually and as employee and/or agent of West Suburban Women's Health, LTD. We assess the damages in the sum of $1,800,000 itemized as follows:
The pain and suffering experienced and reasonably certain to be experienced in the future as a result of the injuries: $600,000
The disfigurement resulting from the injury: $600,000
Loss of a normal life experienced and reasonably certain to be experienced in the future: $600,000
About Ankin Law Attorney Matthew Friedman:
Matthew C. Friedman is a seasoned trial attorney. Mr. Friedman is a lifelong native of the Chicago area and the son of a suburban mayor. Mr. Friedman earned a Bachelor of Arts degree from Indiana University, in Bloomington, Indiana. Mr. Friedman then graduated from the DePaul University College of Law.
The settlements and verdicts Mr. Friedman has obtained for his clients include a settlement in a medical malpractice claim for 4.5 million dollars, verdicts in medical malpractice cases for 3.5 and 1.5 million, a settlement in a construction injury case for 1 million dollars, multiple settlements in automobile collision claims for six and seven figures, and numerous other settlements and verdicts in the hundreds of thousands of dollars or more. Mr. Friedman also represents clients with smaller claims.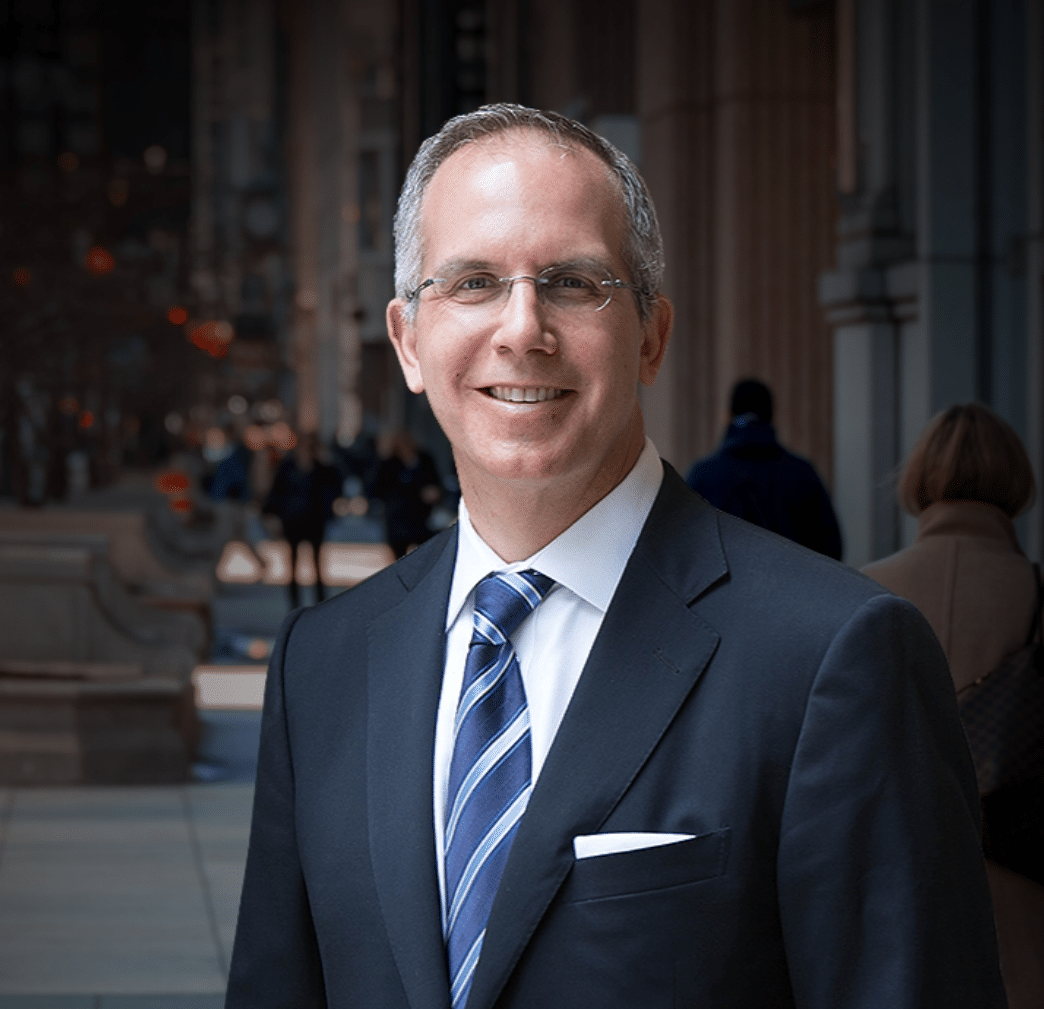 Chicago personal injury and workers' compensation attorney Howard Ankin has a passion for justice and a relentless commitment to defending injured victims throughout the Chicagoland area. With decades of experience achieving justice on behalf of the people of Chicago, Howard has earned a reputation as a proven leader in and out of the courtroom. Respected by peers and clients alike, Howard's multifaceted approach to the law and empathetic nature have secured him a spot as an influential figure in the Illinois legal system.