One of the most common questions SSDI law firms hear is, "Why do I need a lawyer to file for disability?" The law does not require you to hire a lawyer to file for disability, but retaining an attorney to handle your claim is to your advantage. Although the system was designed to be a straightforward means of providing income and access to medical care to workers with disabilities, getting approval is not easy. Your SSDI attorney will assist you with the application process, help you navigate the approval process, and ensure you overcome obstacles along the way.
Should I Get A Lawyer Before Applying For Disability?
It is in your best interest to hire an attorney prior to filing your disability claim. Disability applicants can hire attorneys at any point throughout the claims process. However, the earlier they retain legal counsel, the more efficient their applications will be. Getting legal help early on ensures that your attorney has time to collect plenty of evidence and medical records to help support the claim. Even if you have already filed for disability benefits, however, you can benefit from working with a Social Security disability lawyer.
According to the Social Security Administration (SSA), claimants have the right to retain an attorney when doing business with the organization, and legal representation goes a long way in increasing the likelihood of a successful Social Security disability application. Claimants who have attorneys are more likely to include the necessary documentation that enables an accurate review of their claims. Lawyers can also help claimants avoid common errors found on Social Security disability applications. Additionally, they can assist with the appeals process if the SSA denies a claim. Your lawyer can help you submit a request for reconsideration, request a hearing with an administrative law judge, and represent you during the ALJ hearing.
Some claimants voice concerns about the added costs of hiring a lawyer to file for disability. However, SSDI lawyers don't require any payment until the SSA has approved the claim. Even then, the fees that disability attorneys charge are regulated. Once Social Security approves the claim, they will subtract a percentage of your disability back pay to pay your legal fees as federal law and the SSA permit.
Benefits of Hiring a Lawyer to File for Disability
Working with Illinois Social Security disability attorneys offers numerous benefits over filing alone. A lawyer can help make sure the application process goes smoothly. If the SSA denies a claim, an attorney can identify the reasons your Social Security claim keeps getting denied.
Disability lawyers will also help claimants gather and prepare all required documentation to help show that the client has a qualifying condition and qualifies for benefits.
Attorneys will also be able to review the initial application to look for any errors, missing elements, or inconsistencies that might delay or compromise the claim.
If you have already filed for SSDI without the help of an attorney, and the SSA denied the claim, you can still hire an attorney to help with the appeals process.
Should I Have a Disability Lawyer for My Hearing?
Your ALJ hearing is another example of how an attorney can help with your Social Security disability claim. The SSA does not require you to have an attorney present at your hearing. You are permitted to have a disability advocate represent you, or you can represent yourself. Disability advocates can charge the same rates charged by SSDI lawyers, but they do not have a law degree. And if you represent yourself at your hearing, you may miss out on the opportunity to effectively cross-examine the vocational expert and other witnesses whose statements could be crucial to your claim.
How Is a Social Security Disability Lawyer Paid?
Disability lawyers work on a contingency fee basis. They only receive payment once the SSA approves a claim. The attorney takes a percentage of the back pay based on a fee agreement that the SSA authorizes. If the SSA approves the claim, Social Security will pay the attorney out of the claimant's back pay.
The attorney's fee is capped under federal law. Lawyers and advocates can only charge up to $6,000 or 25% of back pay, whichever amount is less. In some cases, attorneys may file fee petitions with the SSA that request more than the federal cap. Examples include instances where clients required additional work or if the client changed representation at some point and both attorneys require payment. However, the SSA will need to approve these additional fees.
Attorneys can bill for various out-of-pocket costs, including the cost of preparing medical reports. The SSA doesn't need to approve these charges. If the SSA denies the claim and awards no back pay, attorneys can request payment via the fee-petition process. However, they won't be able to collect attorney fees if they sign a contingency fee agreement.
How to Find an SSDI Lawyer
Many professional advocates and attorneys have experience handling disability cases all over the U.S. Some have experience in the industry as claims representatives, disability examiners, or employees with the SSA. With so many to choose from, it can be difficult to find the right representation.
One resource to consider is the local Social Security office. The agency can provide claimants with lists of legal referral services and nonprofit groups, including legal aid organizations and bar associations. These resources can provide representation or help claimants locate the right representative.
There are also certain factors to look for in an attorney. These include:
Accessibility
Claimants may not be able to speak directly with an attorney when they first contact a law firm. Many larger law firms employ representatives to screen calls and identify potential clients. Once you have hired an attorney, however, you should be able to contact him or her with your questions or concerns.
Approval Rates
When looking for a lawyer, claimants should consider the approval rate of the law firm. You might ask the attorney what the law firm's overall approval rate is, and what portion of approvals were at the hearing level. A reputable law firm will be able to make these numbers clear.
Realistic Assessments
If an attorney guarantees that he or she will be able to get the SSA's approval for your claim, this is a red flag. Attorneys cannot guarantee the outcome of your case. Instead, your lawyer should provide you with an honest assessment of your claim. He or she should only do so after reviewing all pertinent information.
Local Experience
Claimants may also benefit from finding a disability lawyer with local experience. An attorney who has represented clients locally might be more familiar with the specific administrative law judges (ALJs) who could hear your case. Like other types of judges, ALJs approach decisions in unique ways. Some may be biased toward or against specific case types. A local attorney will likely be familiar with these judges' behaviors and approaches and attempt to appeal to them to obtain a favorable decision.
Knowledge of Specific Conditions
Certain claims may be more difficult to get approval for due to the type of medical condition involved, particularly when claimants suffer from substance abuse along with mental illness. Hiring an attorney who is familiar with your medical condition and the challenges that may arise in your case can ensure you are prepared to overcome setbacks.
Increasing Your Chances of Approval with a Disability Lawyer
The likelihood of your claim getting approved can dramatically increase when you hire an experienced disability lawyer. Even though you might think you qualify for SSDI benefits, getting approved is rarely without challenges. Approximately 70% of all disability claims are denied at the initial application level. Denials are closer to 90% at the reconsideration level. It isn't until the ALJ hearing level that most cases are won. The U.S. Government Accountability Office (GAO) asserts that people who hire attorneys to represent them at this level are three times more likely to get approved than applicants who proceed without legal representation.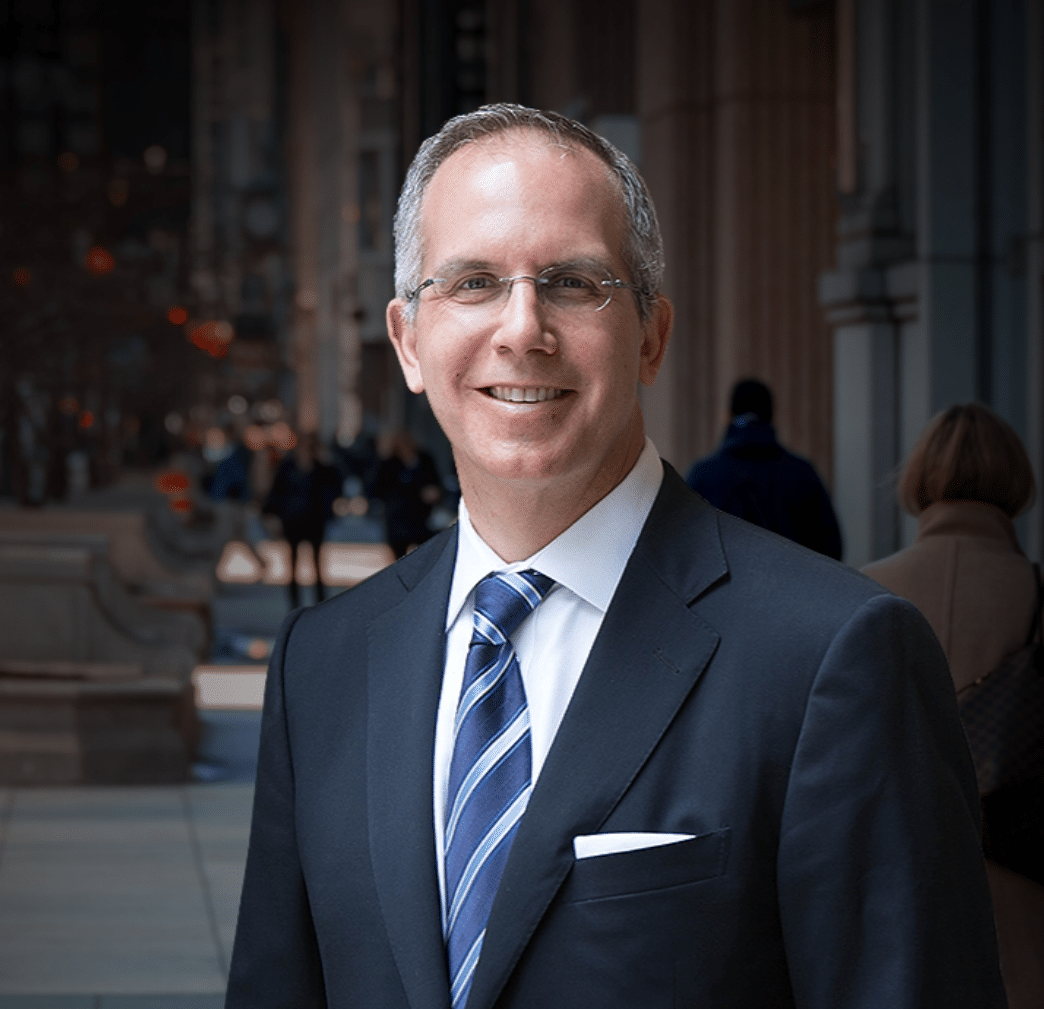 Chicago personal injury and workers' compensation attorney Howard Ankin has a passion for justice and a relentless commitment to defending injured victims throughout the Chicagoland area. With decades of experience achieving justice on behalf of the people of Chicago, Howard has earned a reputation as a proven leader in and out of the courtroom. Respected by peers and clients alike, Howard's multifaceted approach to the law and empathetic nature have secured him a spot as an influential figure in the Illinois legal system.