Intro jazz music starts
David Bloom: I was at a concert in Hyde Park in 1966, it was a Blues festival and I heard several guitar players that greatly impressed me, but in the second half of the show, Buddy Guy performed and I was completely knocked out by him. So much so, that the next day I looked him up in the phone book and called him up and asked him if he would teach me how to play. And I convinced him that it would be good thing and then I asked him, "how much would you charge?" and he said, "about five bucks," and I said, "for how long?" and he said, "as long as it takes."
My name is David Bloom and direct the Bloom School of Jazz, which I founded in 1975. I went to Berklee School of Music and I got back to Chicago in 1971. A lot of the kids in the neighborhood were interested in what I learned at Berklee, so I started developing, you know, four or five, six students and it ended up being 30 students. Teaching them our lessons for five dollars a lesson. I mean I've had thousands of students, but some of my noted students, a guy named Steve Rodby, played with Pat Metheney for 30 years, Zach Brock, played with Snarky Puppy, virtual soul, jazz violin player. People like Ryan Coon, who's a composer piano player, really very, very, very high level. But I have not been able to find any other proof of what I have inside of me than teaching someone in an effective way, being able to bring out, what I would call their birth rate. Being the genetic, the experiential, whatever you wanna put it, their background and have it all congeal into a satisfying artistic experience, that's what I enjoy.
I'm pretty proud of a concert that I produced of my students, current, past, and teachers, with 37 musicians, played 48 original tunes. Really very happy and then edited for like a year. And then we had it on broadcast on WTTW here in Chicago. I have now and I've always have had an incredible range of different types of musicians, from different walks of life and different occupations. I have a 13-year-old kid who plays classical guitar, jazz, great, you know. I have another retired guy who's about 70, who's just getting started with jazz. You know, with me, it's not just scales and chords when I teach. I teach a holistic approach, I mean it's philosophy, it's spirituality, real world, you know, concepts, that to me…music doesn't live in a vacuum, and a good close friend of mine in Boston said music isn't about music; it's about life.
Jazz background music gets louder
Video ends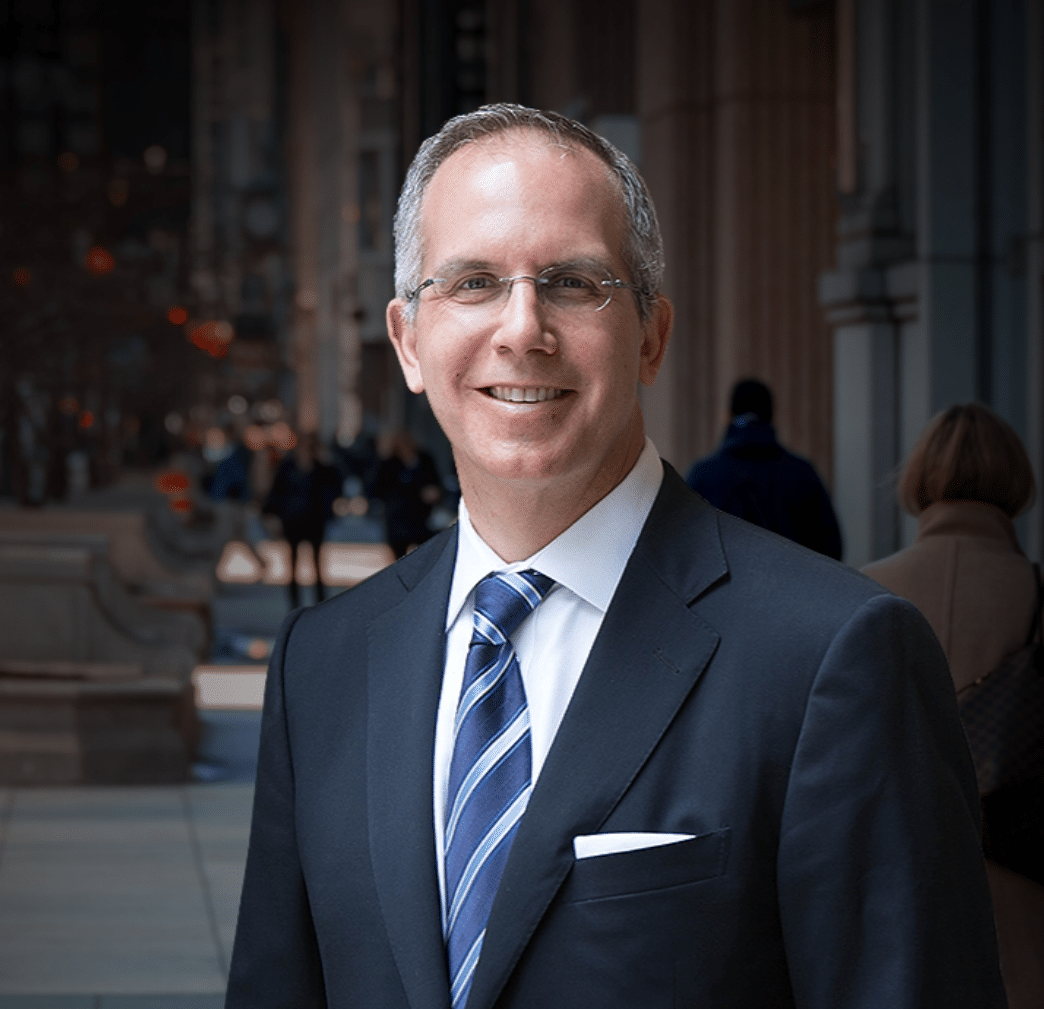 Chicago personal injury and workers' compensation attorney Howard Ankin has a passion for justice and a relentless commitment to defending injured victims throughout the Chicagoland area. With decades of experience achieving justice on behalf of the people of Chicago, Howard has earned a reputation as a proven leader in and out of the courtroom. Respected by peers and clients alike, Howard's multifaceted approach to the law and empathetic nature have secured him a spot as an influential figure in the Illinois legal system.