During pregnancy, many mothers rely on the assistance of midwives to help them through the process of labor, delivery, and recovery after childbirth. When injuries to the mother or baby occur due to a breach of duty of care, it can result in a birth injury lawsuit against a midwife for negligence or medical malpractice.
What Does a Midwife Do?
A midwife is a type of healthcare provider that provides care for a woman throughout her pregnancy, labor, childbirth, and postpartum period. Like a physician during childbirth, a midwife is usually present during the labor and delivery process to ensure that the new baby is healthy and delivered safely without injuries. Like a physician who is responsible for safe delivery, if the mother or baby suffers an injury due to a breach of medical care by the midwife, the mother may be entitled to file a birth injury lawsuit against a midwife for negligent actions that constitute medical malpractice.
Midwives are equipped to accommodate labor and delivery in the family's home, a birthing center, a clinic, or a local hospital. Generally, they focus on low-risk pregnancies and care for patients who desire a traditional vaginal delivery with minimal medical intervention and medications. Most midwives have an ongoing relationship with an OB-GYN who provides medical consultation and help as needed during pregnancy, labor, childbirth, and the postpartum period. Some midwives also team up with another midwife or a Douala, which is a nonmedical professional who acts as a birthing coach and provides support throughout all stages of the birth process.
Midwives are usually not physicians, but they are professionally trained to handle a variety of healthcare duties during pregnancy and childbirth. According to the American College of Nurse-Midwives, midwife practice encompasses a full range of primary healthcare services for women from adolescence to beyond menopause. Midwife services may include:
Birth control and family planning
Education on fertility, lactation, and nutrition
Prenatal exams and pregnancy monitoring
Breast exams and pap tests
Ultrasounds and prenatal blood work
Postpartum care of the mother and the baby
What Is the Difference Between Nurse Midwives and Non-nurse Midwives?
According to the Journal of Midwifery and Women's Health, there are three main types of midwives practicing within the United States. They are categorized based on their level of medical training and their healthcare certifications:
Certified Nurse-Midwives (C.N.M.s) – The majority of midwives practicing in the United States are C.N.M.s. They are registered nurses who have completed a master's-level nurse-midwifery program and passed a national exam for certification. C.N.M.s are licensed to provide a variety of women's healthcare services, including pregnancy and childbirth care, in all 50 states.
Certified Midwives (C.M.s) – C.M.s complete their master's degree in nurse-midwifery and take the same certification exam as C.N.M.s, but they do not have a nursing degree. Currently, C.M.s are only licensed to practice in nine U.S. states, including Delaware, Hawaii, Maine, Maryland, New Jersey, New York, Oklahoma, Rhode Island, and Virginia.
Certified Professional Midwives (C.P.M.s) – The healthcare services of C.P.M.s are limited compared to other midwife services of C.N.M.s and C.M.s. Their scope of practice is also limited. They are not allowed to provide care in hospitals, provide general gynecological care, or write prescriptions for medications. Although C.P.M.s must complete an accreditation program or apprentice training and pass a certification exam, it is not the same exam that is required for C.N.M.s and C.M.s. Currently, C.P.M.s are licensed in 35 states.
On December 14, 2021, Governor J.B. Pritzker of Illinois signed legislation that allows for the certification and licensure of midwives in the state. Prior to this bill taking effect, Illinois did not recognize certified professional midwives (C.P.M.s) under state law. Illinois laws required a nursing degree to practice midwifery and only recognized Certified Nurse Midwives (C.N.M.s) who are registered nurses.
The new law requires midwives to complete an accredited post-secondary midwifery education program and maintain a valid professional midwife certification from the North American Registry of Midwives. Certified midwives who perform out-of-hospital deliveries but have not completed a midwifery education program can receive their license, but only if they have at least three years of experience and have other certifications.
Common Types of Injuries That May Be Caused by a Midwife
Like licensed physicians, midwives can be responsible for a wide range of injuries to the mother or the baby during pregnancy, labor, childbirth, and postpartum. The most common types of injuries that occur include:
Failure to monitor the mother or the baby
Fetal distress during childbirth
Internal infections in the mother or the baby
Infant resuscitation problems
Lack of oxygen to the baby's brain
Shoulder dystocia
Failure to Monitor the Mother or the Baby
Monitoring of the mother and the baby during pregnancy, labor, and delivery is usually done through diagnostic testing and image testing. Although image tests can show the development of the baby, body structure, and movements, safety monitoring is typically done through the mother, because the mother provides blood, nutrients, and oxygen to the baby.
If the mother is having problems with illness, malnutrition, or oxygenation, it can directly impact the baby. If the mother is not getting enough oxygen, the baby is not getting enough oxygen. Oxygen deprivation in a developing baby is one of the most common signs of medical malpractice. It often results in serious medical problems for the baby and a birth injury lawsuit against a midwife because even short periods of hypoxia (oxygen deprivation) can lead to permanent brain damage.
Failure to Take Emergency Actions
When emergency situations arise during labor and delivery, failure to take emergency action can result in negligence and a medical malpractice birth injury lawsuit against a midwife. While hospitals are well-equipped to handle emergencies during labor and delivery, midwives doing in-home births do not have the proper resources available for emergency medical care.
Improper Force During Delivery
Birth complications during delivery can cause safety concerns for the baby. Birth complications like a breech position, nuchal cord, or uterine rupture can put the baby at risk for injuries and even death. Committing to natural childbirth without medical assistance can result in using too much force to deliver the baby when an emergency c-section could be the best option.
If a Birth Injury Occurs With a Midwife, Who Can Be Held Liable?
If a birth injury occurs with a midwife, the midwife and any other medical professionals involved in the delivery can be held responsible. In such cases, a birth injury lawyer can file a birth injury lawsuit against a midwife that caused the baby's injuries.
Filing a medical malpractice lawsuit against a midwife is similar to filing a malpractice lawsuit against a doctor or nurse. Certified Nurse-Midwives (C.N.M.s) are held to a certain standard of professional care and their actions are compared to the standard of care for their profession, just like doctors. To prove medical malpractice, the victim must prove the following:
The midwife owed the patient (mother and baby) a certain duty of care
The midwife breached the duty of care by deviating from the accepted professional standards
The breach of duty caused the injury to the mother or the baby
The injury to the mother or baby resulted in monetary damages
The duty of care in a midwife malpractice case is generally based on the medically accepted standards of a midwife, given similar training and experience, under similar circumstances. If the midwife did something that other midwives would have considered outside the standard of care, reckless, careless, or medically unnecessary, that may represent a breach of duty.
Filing a Birth Injury Lawsuit Against a Midwife
When a birth injury occurs to a mother or a baby during pregnancy, labor, delivery, or postpartum, what are the chances of winning a medical malpractice suit against a midwife? According to research on medical malpractice cases and outcomes, there is a 50% chance of winning your lawsuit, even if you have a strong case against the responsible midwife or other medical professional.
Proving that the midwife's negligent actions caused the mother's or baby's injuries is difficult without medical evidence. Your medical malpractice lawyer can help you win your case by submitting documented medical evidence in court, calling expert witnesses to testify on your behalf, and filing a timely medical malpractice lawsuit for damages.
In Illinois, medical malpractice lawsuits must be filed within two years from when the injury occurred or when you reasonably recognized you were injured. If four years pass after your injury occurs, Illinois courts will not allow you to file your medical malpractice lawsuit. Your case will be dismissed and you will lose your chances of collecting compensation for current and future medical bills, current lost wages, future loss of earning potential, current and future physical pain and suffering, and emotional distress and trauma.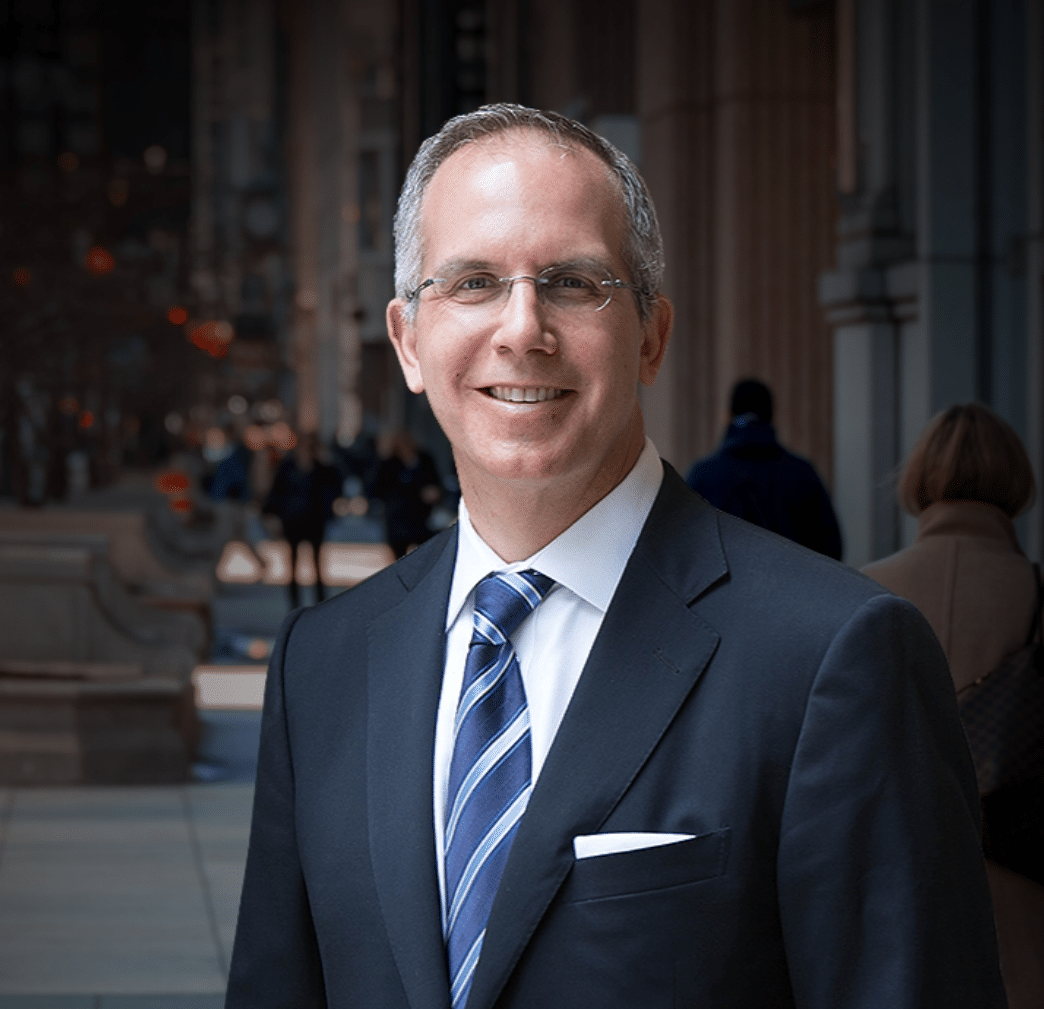 Chicago personal injury and workers' compensation attorney Howard Ankin has a passion for justice and a relentless commitment to defending injured victims throughout the Chicagoland area. With decades of experience achieving justice on behalf of the people of Chicago, Howard has earned a reputation as a proven leader in and out of the courtroom. Respected by peers and clients alike, Howard's multifaceted approach to the law and empathetic nature have secured him a spot as an influential figure in the Illinois legal system.