Some chemical hair straighteners cause cancer. Recent studies have found that frequent use of hair relaxers and other chemical hair straightening products may increase the risk of several cancers, including uterine cancer, breast cancer, ovarian cancer, and other health conditions in women. The products usually contain a variety of endocrine-disrupting and carcinogenic chemicals that may be absorbed through your scalp. Consequently, women who've used hair straighteners for an extended period and later developed cancer are filing product liability lawsuits. If you've received a cancer diagnosis after using hair straighteners for years, you may be eligible to file a lawsuit against the manufacturers.
Do Hair Straighteners Cause Cancer?
Women commonly use hair straighteners to give their hair a sleek, straighter look. In recent years, many studies have been published suggesting a link between hair straighteners and certain cancers. Women who have used chemical hair straighteners for years have a higher potential to develop some cancers than those who haven't.
Cancers Linked to Hair Straighteners
Uterine Cancer
The study that the National Institutes of Health (NIH) released most recently on the dangers of hair straighteners found women who used chemical straighteners faced a greater risk of uterine cancer. The study was published in October 2022. The study used data from close to 34,000 women participating in a larger study known as the Sister Study, which is an ongoing study aiming to identify the risk factors for health conditions like breast cancer. Data from the participants was tracked for over a decade.
Researchers found that women who used hair straightening products had almost twice the chance of having developed the disease than those who didn't. Women who had used chemical straighteners frequently (more than four times in the previous year) were about 2.5 times more likely to get uterine cancer.
These findings come at a time when uterine cancer cases are rising, particularly among Black women. Incidences of the aggressive subtypes of uterine cancer are higher among Black women. The death rate for uterine cancer of Black women is twice that of White women. All these trends may be partly due to the fact that Black women use hair straighteners and relaxers more than those of other races. In the study, about 60% of the participants who reported using straighteners in the year before were Black women, despite them making up just 7.4% of the study participants.
Additionally, Black women are likely to start using hair straighteners at earlier ages than women in other racial or ethnic groups. Another factor that may contribute to the higher cancer risk is that Black women are believed to be more likely to use several hair straightening products simultaneously. Many hair straighteners are also aggressively marketed to Black women and promoted as safe.
Breast Cancer
Several studies have linked hair straightening products to higher incidences of breast cancer. Before the 2022 study, a previous NIH study examined data from 46,709 women in the Sister Study. The participants were American women who didn't have cancer but had at least one sister who had been diagnosed with breast cancer. The study revealed that women who used chemical hair straighteners had a greater risk of developing breast cancer than those who didn't use them.
In a study involving Ghanaian women, those who had used hair relaxers were found to be 1.6 times more likely to develop breast cancer than those who had never used them. A 2017 study found the use of relaxers to cause a 74% increased risk of developing breast cancer among White women.
Ovarian Cancer
In 2021, researchers found a strong link between straightening products and ovarian cancer. Data from the NIH's Sister Study participants showed women who used straighteners and relaxers four or more times per year were approximately twice as likely to develop this rare disease.
Other Conditions
Studies have also linked hair straighteners to increased risks of uterine fibroids and endometriosis.
Toxic Chemicals in Hair Straightening Products
Treatments that straighten or relax hair have been found to contain several toxic chemicals, such as endocrine disruptors and carcinogens, which are substances capable of causing cancer. The body may easily absorb these chemicals through the scalp. Hair straighteners often cause abrasions and burns that increase the risk of these harsh chemicals penetrating the skin.
Endocrine Disruptors
Estrogen is the hormone that stimulates the uterine lining. Endocrine-disrupting chemicals can mimic estrogen and create a hormone imbalance in the lining. Excess estrogen exposure and imbalances in estrogen and progesterone hormones create an increased risk of uterine cancer. About 95% of uterine cancer cases start in the lining of the uterus.
Disruption of the hormones that control the functioning of the female reproductive system may make endocrine-disrupting chemicals fuel the development of other types of cancers associated with the reproductive system or hormonal-related cancers, such as breast and ovarian cancers.
Endocrine-disrupting chemicals most widely found in hair straightening products include:
Phthalates
Parabens
Bisphenol A
Many treatments used to straighten hair permanently contain a phthalate known as Di-2-ethylhexylphthalate (DEHP). It's considered a potential carcinogen. Besides having the potential to cause cancer, DEHP can cause birth defects and reproductive issues.
Products designed for Black women's hair may contain more endocrine disruptors than others.
Lye
Chemical relaxers may have lye (sodium hydroxide) or no-lye (guanidine hydroxide) as their main ingredients. Lye, which is highly alkaline, is included in chemical relaxers to break down disulfide bonds in your hair. In a recent study that involved examining data from Boston University's follow-up study of African American women's health, the risk of breast cancer was 30% higher for Black women who frequently used lye-based hair relaxers than those who used them less frequently.
Although no-lye relaxers are presumed to be safer alternatives to lye-based relaxers, an Environmental Working Group (EWG) analysis found that they contained other dangerous ingredients like formaldehyde-releasing preservatives and parabens. When misapplied, both lye no-lye relaxers can cause scalp irritation that enhances the absorption of chemicals in the hair products.
Heavy Metals
Hair straighteners may contain heavy metals, such as arsenic, chromium, and nickel, that have been associated with some cancers.
Formaldehyde
Some hair straighteners contain formaldehyde or chemicals that turn into formaldehyde when heated. This carcinogen may also appear as methylene glycol or formalin on a straightener's ingredient label. Some manufacturers omit it altogether. You can absorb formaldehyde through your skin or inhale it when it's released as a gas into the air. The gas can also enter your body through your eyes.
Short-term exposure to formaldehyde can cause burning sensations in your eyes, throat, and nose, watery eyes, wheezing, coughing, skin irritation, and nausea. Long-term exposure has been linked to a number of cancers.
Can You File a Lawsuit for Cancer Caused by Hair Straighteners?
If you're concerned about the health risks that chemical hair straighteners pose, but still want to achieve that straight look on your hair, you can opt for natural and less harmful hair treatment options. Suppose you or a loved one has used chemical hair straighteners or relaxers for an extended period and was later diagnosed with cancer. In such a case, you may be able to sue the companies that produced the hair straightening products.
Cosmetics don't require the approval of the U.S. Food and Drug Administration (FDA) before going to the market. However, the FDA prohibits companies from marketing or selling misbranded or adulterated products.
Misbranded products are deceptively packaged or have false or misleading labeling information. Adulterated substances are those that have been prepared, packed, or held in a manner that makes them a health risk or contain harmful or poisonous substances that can injure users. Consequently, it's illegal for companies to include ingredients that can harm you even when you use the products as directed, such as well-known carcinogens.
Manufacturers of chemical hair straighteners have a duty to provide products free of avoidable cancer risks or do enough research on their products and warn you of the potential risks. That allows you to be more informed when deciding if you should use their products and expose yourself to their potentially cancer-causing chemicals.
However, cosmetic manufacturers have promoted hair straighteners as safe. Many have mislabeled their products or omitted toxic chemicals from their ingredient labels. Because of misrepresenting the products and failing to warn of their cancer risk, manufacturers can be held liable for the damages that consumers have suffered.
You can file an individual claim or join an existing lawsuit. A product liability attorney will assess your situation and help you understand your legal options, such as filing a putative class action and joining an existing multidistrict litigation (MDL). Your attorney will also guide you on how to proceed and what to expect in a class action lawsuit or any other type of lawsuit.
You may be able to recover economic damages like medical expenses, lost wages, loss of earning capacity, and any other costs incurred because of the cancer you developed, as well as compensation for pain and suffering. If a loved one died because of cancer resulting from hair straightener use, you could recover wrongful death damages, such as funeral and burial costs, cancer treatment costs before death, and loss of financial and emotional support.
Hair Straightener and Relaxer Litigation
A few days after the publication of the breakthrough 2022 NIH study, the first hair straightening cancer lawsuit was filed in Chicago. The plaintiff was diagnosed with uterine cancer in 2018 at age 28, and had to undergo a hysterectomy. She alleges that her cancer diagnosis resulted from prolonged exposure to the endocrine-disrupting chemicals found in the hair straightening products she had used for more than two decades.
People throughout the United States are now filing hair straightener and relaxer lawsuits against cosmetic manufacturers. Providing misleading safety information and failure to warn consumers about the increased risk of cancer, perform adequate research on the association between toxic chemicals and cancer, and issue product recalls are common allegations in these lawsuits.
According to the lawsuits, the manufacturers knew or should have known that their straightening products increased the risk of developing cancer, but they still manufactured, marketed, and distributed them. In February 2023, the consolidation of multiple hair straightener and relaxer lawsuits into a federal MDL took place in the Northern District of Illinois.
What Hair Companies Are Being Sued?
Hair straightener lawsuits have been filed against several manufacturers, including L'Oreal, SoftSheen Carson, Dabur, Namaste Laboratories, Strength of Nature, Godrej, and Revlon. The hair straightener brands these companies own, which have also been included in the lawsuits, include Dark and Lovely, Soft & Beautiful, Optimum, Just for Me, TCB Naturals, Olive Oil Girls, Motions, and Organic Root Stimulator. Many other hair straightener products available on the market may also qualify for lawsuits.
Find Out If You Qualify for a Hair Relaxer Lawsuit
You may qualify to file a hair relaxer lawsuit if you or a loved one regularly used a chemical straightener or relaxer and received a diagnosis of the following conditions:
Uterine cancer
Breast cancer
Ovarian cancer
Endometriosis
Uterine fibroids
The surest way of knowing whether you or a loved one qualifies to participate in a hair relaxer lawsuit is by having your case reviewed by licensed mass tort and class action attorneys. After you've presented specific details about your case, the attorney will determine whether you may be eligible for a settlement or lawsuit. These kinds of lawsuits may be subject to time limits. Therefore, if you're considering filing a hair relaxer lawsuit, the best course of action is to talk to an experienced mass torts lawyer as soon as possible.
Recent studies provide a strong basis for filing hair straightener lawsuits. The litigation is likely to continue growing significantly as women learn more about the side effects and links between these straightening products and cancer. Filing a lawsuit could hold makers of these dangerous hair products accountable for your health condition and resulting expenses, and protect others from suffering the same injuries in the future.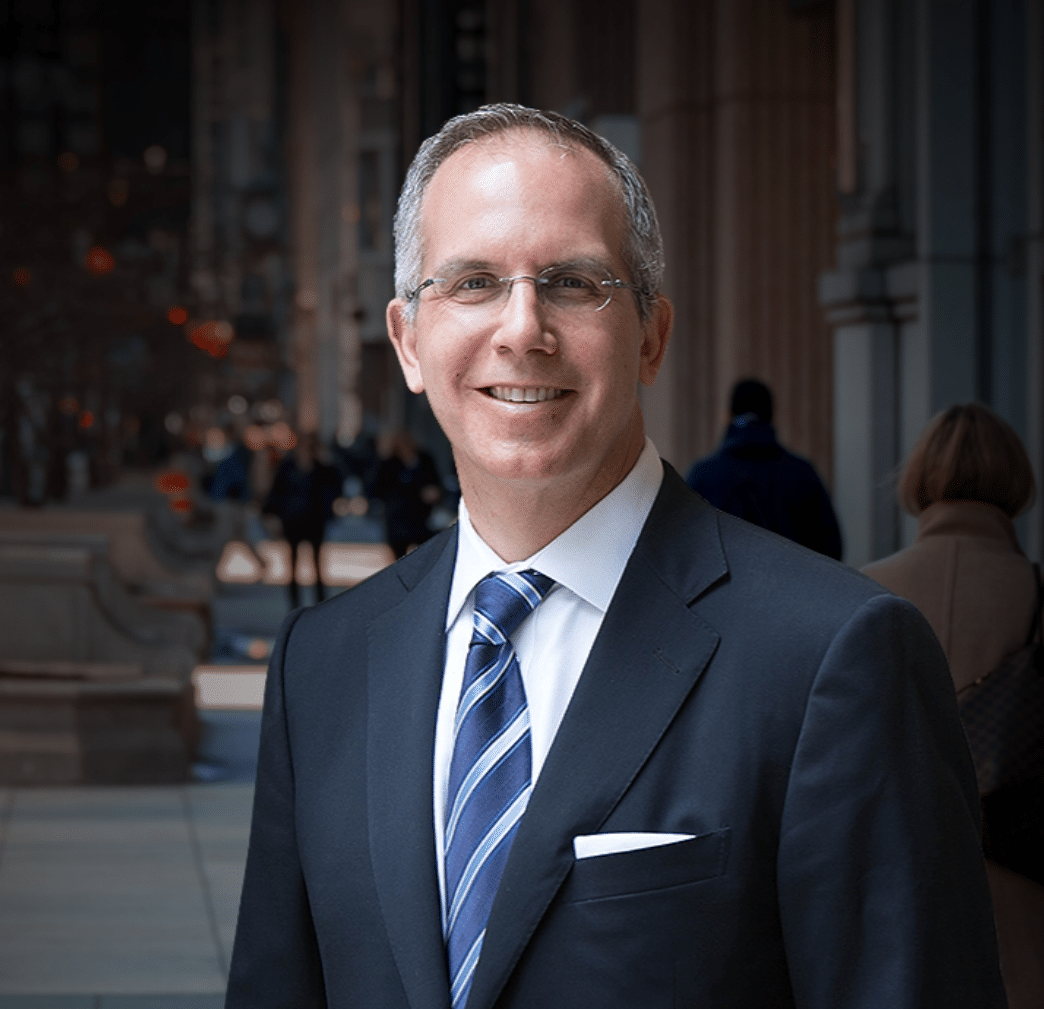 Chicago personal injury and workers' compensation attorney Howard Ankin has a passion for justice and a relentless commitment to defending injured victims throughout the Chicagoland area. With decades of experience achieving justice on behalf of the people of Chicago, Howard has earned a reputation as a proven leader in and out of the courtroom. Respected by peers and clients alike, Howard's multifaceted approach to the law and empathetic nature have secured him a spot as an influential figure in the Illinois legal system.