Illinois Workers' Compensation
The Chicago workers' compensation system is constantly tested. With a population over 2.85 million people, the third largest city in the country also has the third largest gross metropolitan product in the nation. The diverse economy supports well over 1 million jobs.
In Illinois, employers are required to carry workers' compensation insurance for their employees. While most employers purchase workers' compensation coverage from an insurance company, some employers obtain the state's approval to self-insure. Employees can check an employer's workplace notice at the Illinois Workers' Compensation Commission (IWCC) website or contact the IWCC's Insurance Compliance Division at (866) 352-3033.
Request a FREE Case Evaluation
Illinois Workers' Compensation laws are particularly favorable towards injured workers. Workers typically receive greater workers' compensation benefits when they file in Illinois in comparison to other states. Anyone who works in, was hired in or works for a company that is based in Illinois is eligible to file their workers' compensation claim in the state. Workers' compensation benefits are not taxable income to the employee.
The Illinois Workers' Compensation Act (IWCA) governs Chicago workers' compensation claims. Among other things, the act requires employers to provide injured employees with benefits including:
Medical expenses – 100% of all medical expenses are covered. No deductible or co-insurance payment is required.
Choice of doctors — You may choose two doctors for your treatment. You are also entitled to treatment from doctors to whom you are referred.
Temporary Total Disability (TTD) – If you need to be off work to heal from your injuries, you are entitled to a weekly lost wage benefit. This sum is calculated based on two-thirds of your average gross weekly wage.
Partial Permanent Disability (PPD) – Also known as a lump sum settlement, this benefit is meant to compensate you for your injuries if you suffer from partial loss of the use of a body part. The amount of these benefits is determined by what body part is permanently impaired and how that will affect your life.
Permanent Total Disability (PTD) – If your injury leaves you unable to do any kind of work or you lose two of the same body parts (i.e. both hands), you are entitled to benefits for life. These benefits are also based on two-thirds of your average gross weekly wage.
Lost wages — Also known as Temporary Total Disability (TTD), this benefit entitles you to two-thirds of your average gross weekly wage if you cannot work while you recuperate from your injuries.
Wage Loss Differential – If your injury prohibits you for doing your job and you must take a lower paying job, you may be entitled to a benefit equal to two-thirds of the difference between the average gross weekly wages of each job.
Vocational Retraining – If you cannot return to your job because of your injury, you may be entitled to compensation for retraining in another occupation.
Survivor benefits – If a worker is killed on the job, his or her dependent heirs are eligible for workers' compensation benefits.
When Workers' Compensation May Be Denied
There are certain situations in which an injured employee may be denied workers' compensation benefits, such as:
Self-inflicted injuries (including those caused by a person who starts a fight)
Injuries suffered while a worker was committing a serious crime
Injuries suffered while an employee was not on the job, and
Injuries suffered when an employee's conduct violated company policy.
Workers' Compensation Obligations of Employers
Employers are prohibited from charging employees for any part of the workers' compensation insurance premiums or benefits. In addition to the requirement that employers obtain workers' compensation insurance or obtain approval to self-insure, employers are also required to:
Post a notice in each workplace that explains workers' compensation rights and provides the name, policy number and contact information of the employer's insurance carrier.
Maintain records of work-related injuries and report injuries involving more than 3 lost work days to the IWCC.
Refrain from harassing, discharging, refusing to rehire or in any way discriminating against an employee who exercises his or her rights under the law.
If an employer negligently fails to fulfill its workers' compensation insurance obligations, it may be found guilty of a Class A misdemeanor for each day without coverage, which is punishable by up to 12 months imprisonment and a $2,500 fine. If an employer knowingly fails to provide workers' compensation insurance coverage, it is guilty of a Class 4 felony for each day without coverage, which is punishable by one to three years imprisonment and a $25,000 fine. Uninsured employers may also be fined up to $500 for each day that it lacks insurance, with a minimum fine of $10,000.
If an employer lacks workers' compensation insurance, it also loses its protection from a civil lawsuit if an employee is injured while the employer lacked coverage.  If the IWCC finds that an employer knowingly failed to provide workers' compensation insurance coverage, it may also issue a stop-work order and force the company to close its doors until it obtains the necessary insurance coverage.
What to Do Following a Workplace Injury
If an employee suffers a workplace injury or illness, he or she should promptly notify the employer.  Generally, notice must be given within 45 days of the accident.  In order to properly document the workplace accident, it is recommended that an injured employee notify the employer in writing of the date and place of the accident, along with a brief description of the accident and resulting injury, and the employee's contact information.  Notice – either verbally or in writing – must be given to a supervisor or a member of the management team, and notice to a fellow worker who is not a member of management will not be considered proper notice to the employer.
Filing a Claim with the Illinois Workers' Compensation Commission
If an employer fails to provide workers' compensation benefits following an accident, the injured employee that wishes to file a claim for workers' compensation benefits must file three copies of its application with the IWCC. There are no fees to file a claim. The employee – not the employer – is required to prove that he or she is required to workers' compensation benefits by demonstrating that on the date of the accident, the injured worker was an employee of the employer, that the worker sustained injuries or illness as during the course of employment, the medical condition was caused or aggravated by accident, and that the employer received proper notice of the accident. If there is a dispute between the injured employee and the employer, an arbitrator with the IWCC will conduct a trial and issue a decision within 60 days.
Contact a Skilled Workers' Compensation Attorney
The Chicago workers' compensation law firm of Ankin Law, LLC focuses on helping injured employees to protect their legal rights and obtain the maximum workers' compensation benefits to which they are entitled. If you have been injured on the job and are eligible to file your workers' compensation claim in Illinois, contact us at Ankin Law.
Workers' Comp Lawyers at Ankin Law:
Protecting the rights of injured people since 1940.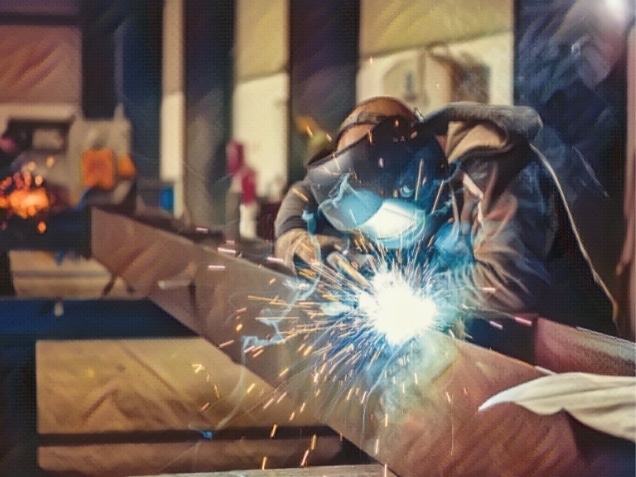 Workers' Compensation
When injured on the job as an employee, you will rely on workers' compensation insurance to cover damages, such as your medical bills. However, the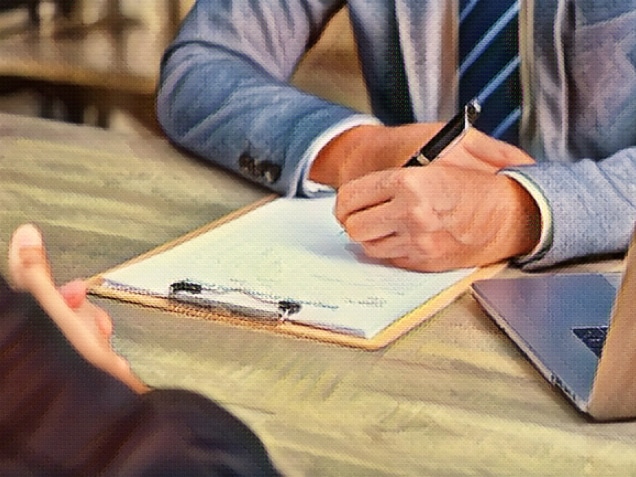 Workers' Compensation
Taking the right steps with the help of a workers' compensation claim checklist may help you successfully recover compensation after sustaining a work injury. Here,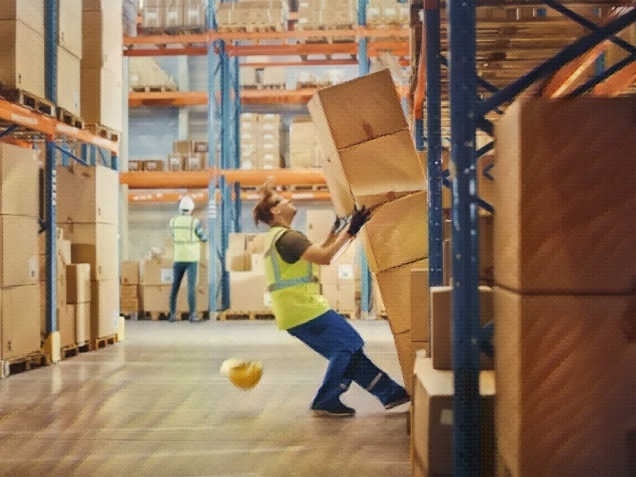 Workers' Compensation
Across the U.S., Amazon warehouses are putting workers at risk of injuries in the workplace. These warehouses comprise fulfillment centers that ship and receive goods, pack