Chicago Pedestrian Accident Attorney
The Governor's Highway Safety Association (GHSA) reports that drivers strike and kill over 7,400 pedestrians in the United States each year. Tens of thousands more suffer catastrophic injuries. Alarmingly, the number of severe injuries and deaths caused by pedestrian accidents just keep increasing. If you were hit by a motor vehicle while you were walking in Illinois, you may have legal recourse. The pedestrian accident attorneys at Ankin Law can help you recover compensation to pay for your medical bills, lost wages, and pain and suffering.
Our law firm combines the knowledge, experience, and skill of over 80 personal injury attorneys, pedestrian accident lawyers, and support staff members to help you win your case. With our team on your side, you will have access to top medical experts, crash investigators, and accident reconstructionists, who can help prove liability for your injuries in court.
Request a FREE Case Evaluation
How the Pedestrian Accident Lawyers at Ankin Law Will Help You Win Your Case
The pedestrian accident lawyers at Ankin Law have been winning compensation for victims in Chicago since 1940. As one of the largest personal injury law firms in Illinois, we have recovered hundreds of millions of dollars in jury verdicts and settlements on behalf of our clients.
We Aren't Afraid to Go Up Against Large Insurance Companies
Our Chicago pedestrian accident attorneys have taken on some of the largest insurance companies and most powerful corporations in the United States, and won. We have developed such a reputation for excellence in Illinois, that our law firm name is often enough to convince the other side to settle.
We Only Represent Injured Victims
At Ankin Law, we only represent injured victims and the families of people who were killed. This allows our attorneys to focus on victim rights and the Illinois laws that protect them. Over the years, our personal injury and motor vehicle accident lawyers have helped more than 25,000 injured victims recover compensation from at-fault parties.
We Have the Tools It Takes to Win
Our pedestrian accident lawyers prepare every case as if it is going to trial. We will work with top safety experts, accident investigators, medical experts, and other specialists to help us prove the severity of your injuries, establish the cause of your accident, and determine how much your personal injury or wrongful death case is worth.
We Get Have a 99% Win Rate
Only about 51% of accident victims who handle their cases without hiring a personal injury lawyer recover compensation for their losses. Our pedestrian accident lawyers in Chicago have a 99% win rate for personal injury cases in Illinois, and we can help you recover up to three times more than the average settlement for a pedestrian hit by a car who doesn't have a lawyer.
Motor Vehicle Accident Lawyers at Ankin Law:
Protecting the rights of injured people since 1940.
Who Can Help the Number of Pedestrian Accidents in Chicago?
Everyone plays a role in improving pedestrian safety and making Chicago communities walkable. This includes, but is not limited to:
Pedestrians
Passenger car drivers
Commercial truckers
Parents and caregivers
Government agencies
Law enforcement
Vehicle and parts manufacturers
Transit companies
Road designers
There are numerous steps our community can take to help ensure walkers and bicycle riders are safe in our city. When we work together, the people of Chicagoland can help save hundreds of lives and prevent thousands of people from suffering severe, and even disabling pedestrian accident injuries.

Pedestrian Safety Tips for Walkers
It's easy to get distracted while walking in a busy city like Chicago. Sometimes, walkers step out into traffic, disobey traffic signals, walk in unsafe locations, or don't take steps to make sure they are seen. As pedestrians, there are things we can do to help ensure we stay safe when walking through our city.
Only cross streets at intersections and marked crosswalks.
Look both ways before crossing, and continue to watch for oncoming traffic as you cross.
Don't anticipate that drivers will stop.
If you must walk in the street, walk facing traffic.
Pedestrian Safety Tips for Parents
Approximately, one in five pedestrian fatalities in the United States are children under the age of 15. Young children and toddlers are the most likely to suffer disabling or deadly injuries after getting hit by a car. Fortunately, parents can make a significant difference in keeping our children safe as they walk and play in Chicago.
Don't allow children under 10 years of age to cross the street by themselves.
Teach young children not to play in parking lots and driveways.
Instruct children to only walk on sidewalks and in protected areas that are designed for pedestrians.
Make sure kids wear reflective clothing and carry flashlights if they must go walking before dawn or after dusk.
Pedestrian Safety Tips for Drivers
Most of the time, negligent drivers cause or contribute to pedestrian accidents that cause severe injuries and deaths in Chicago. By following a few safety tips, however, motorists can reduce the risk of striking walkers and cyclists with their vehicles.
Slow down at intersections and crosswalks.
Yield to pedestrians who are walking in the roadway.
Anticipate children darting out into traffic, especially near parks and playgrounds, schools and bus stops, and where there are a lot of parked cars.
Don't driver under the influence of alcohol or drugs.
Contact the pedestrian accident lawyers at Ankin Law right away if you or a loved one was hit by a car.
What to Do After a Pedestrian Accident
If you were injured in a pedestrian accident in Chicago, our lawyers will help you file a claim or lawsuit, gather evidence to strengthen your case, negotiate with the liable party and the insurance company, and represent you in court if necessary. To help your pedestrian accident lawyer win your case, however, there are steps you can take in the meantime.
Seeking Medical Treatment
One of the most important things you can do after a pedestrian accident is to get evaluated by a medical professional. In addition to treating your significant injuries, your medical team may identify injuries that are not so obvious, like traumatic brain injuries or injuries to internal organs. Since your medical records will be used as evidence in your personal injury case, it's also important to follow the advice of your treating physicians and avoid missing future appointments.

Collecting Evidence
If your injuries allow, take photos or videos of the accident scene while you wait for police and the ambulance to arrive. Capturing images or video footage of skid marks, crossing signals and markings, and the general area where the accident occurred can help investigators and accident reconstructionists determine why you were struck and who caused your injuries. If witnesses saw the accident happen, be sure to get their names and contact information so your pedestrian accident lawyer can follow up with interviews.

Using Social Media
You might be tempted to rush to your social media accounts and tell your friends and family members about your accident, post pictures of your injuries, and let everyone know what happened. Don't do it. Since insurance companies frequently employ investigators to stalk victims' Facebook, Instagram, and other accounts, posting about your accident or your condition could jeopardize your case.

Negotiating with the Insurance Company
After your accident, you will probably get numerous calls from the insurance company. A representative may even show up at your residence or place of work. They'll probably try to ask you a lot of questions about what happened, your injuries, and who you think caused the accident. They may even offer you a settlement check right away. To ensure your rights are protected, it is in your best interest to direct all communications with the insurance company to your pedestrian accident lawyer.
"What if I get hit by a car as a pedestrian?"
Howard answers the most common questions
Frequently Asked Questions About Pedestrian Accidents in Illinois
You generally have just two years after you were hurt in a pedestrian accident to file a personal injury lawsuit. If your loved one died in the accident, you have two years from the date he or she died. Exceptions may apply, however. Your pedestrian accident lawyer can help determine the statute of limitations and how they apply to your case.
If the at-fault driver left the scene of your pedestrian accident and cannot be located, you may still have options for financial recovery. You may be able to file claims against your own uninsured/underinsured motorist coverage to recoup some of your costs. Additionally, your MedPay or health insurance may help pay for your medical bills.
Punitive damages are only awarded in rare situations in personal injury and pedestrian accident cases. If the at-fault driver or other liable party acted maliciously, or without regard to your safety, however, the jury may award punitive damages in your case.
"My life was upended when I was struck by a car going 35 MPH while walking across the street. My tibia was dislodged at the knee, requiring major leg surgery. It was a difficult recovery with great pain and discomfort and almost five months of physical therapy. When I was in the hospital, I contacted Ankin Law to represent me. From the moment of initial contact and throughout the entire process I felt like I made the right choice as everyone I came into contact at Ankin was very friendly, caring and helpful, special thanks to Cynthia. Matt Friedman was the attorney assigned to my case. It was a pleasure working with Matt, he did a great job in explaining how things work and proceed in a case of this nature and was always very responsive to me. In less than eight months, Matt secured the highest possible insurance settlement that was available. I am writing this review on Thanksgiving morning, and I am so thankful that I didn't sustain further injuries upon the accident, and so very thankful that Ankin Law represented me."
Learn More About Pedestrian Accidents in Chicago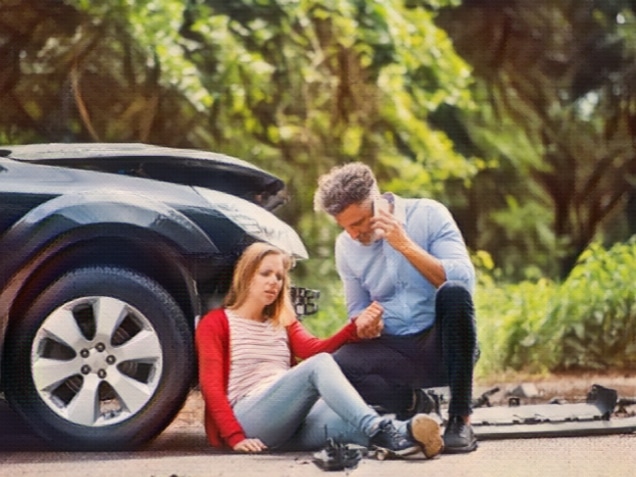 Motor Vehicle Accidents
If you believe you have a viable car accident claim, you may ask, "How do I choose an attorney for a car accident?" Several factors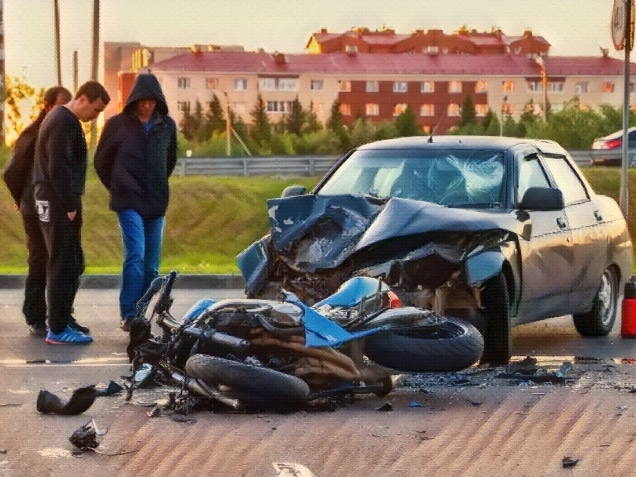 Motor Vehicle Accidents
Every motorcycle crash has different circumstances, which will change the compensation amount. As such, it is difficult to determine what the average payout is for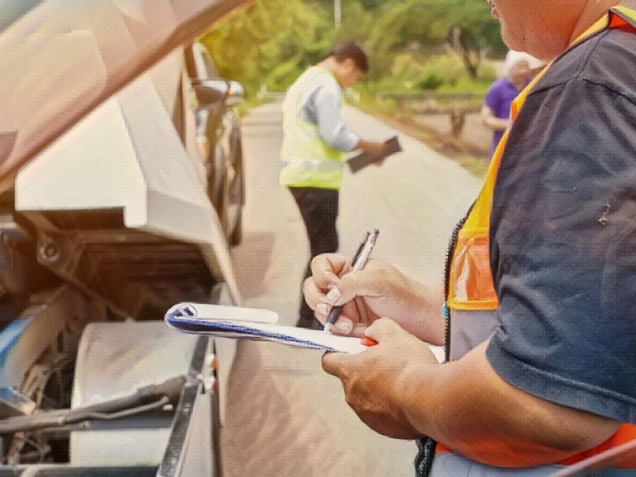 Motor Vehicle Accidents
How do car insurance companies investigate accident claims? Once you submit your auto accident insurance claim, your insurance company assigns an adjuster to oversee the