Our firm has years of experience successfully negotiating and litigating car accident injury cases and securing maximum compensation for our clients. With more than 70 attorneys and staff in our Chicago office, we have the capacity to handle cases throughout Illinois.
Contact us today to schedule your free initial consultation.
Request a FREE Case Evaluation
Have You Been in a Car Accident?
Victims of car accidents, motorcycle accidents and truck accidents are the most common type of personal injury claim. These claims are typically based on the theory of negligence. In most Illinois vehicle accidents, the injured party, the plaintiff, must establish the negligence of the defendant in order to seek damages.
Furthermore, the plaintiff must show that the defendant's negligence was the actual and proximate cause of both the accident and the plaintiff's injuries. Contact one of our chicago car accident lawyers to help guide you through this process.
You May Be Entitled to Compensation
Violations of statutory law are often cited to establish the negligent driver in car crashes. If, for example, a driver failed to stop at a stop sign causing an accident, that statutory violation could be enough to establish fault in that accident. Establishing fault in a car accident can be more complicated in some cases, however. If you are a car accident victim, it's important to contact our experienced personal injury lawyers.
The car accident attorneys at Ankin Law can help you determine who is at fault for the accident and seek damages where appropriate.
Motor Vehicle Accident Lawyers at Ankin Law:
"What if I'm in a car accident?"
Howard answers the most common questions
"My entire family was in a car accident... we received the maximum amount. Ankin Law was great and I highly recommend them!"
Chicago Motor Vehicle Accidents
Cause of motor vehicle accidents
There are numerous potential causes for motor vehicle accidents. The cause of the accident typically indicates who is at fault. Some of the most common types of motor vehicle accidents include:
High Velocity Accidents (Speeding)
Reckless Driving Accidents (Aggressive Driving)
Distracted Driving Accidents (i.e. Cell Phone Accidents)
Alcohol Related Accidents
Product Liability Accidents (Vehicle Defects)
Road Hazard Accidents
Whatever the cause of the accident, it is essential to hire a knowledgeable and experienced Chicago car accident attorney to represent your interests. Our firm has years of experience negotiating and litigating motor vehicle accident cases and securing maximum compensation for our clients. With our office in Chicago, we have the capacity to handle cases throughout Illinois. Contact an experienced Chicago car accident lawyer today to schedule your free initial consultation and learn how we can help you seek the damages you deserve for your Illinois auto accident.
Negligence in Motor Vehicle Accidents
The lawyers at Ankin Law Office are highly experienced in negotiating and litigating personal injury claims. With the help of our attorneys, you are more likely to get the settlement you deserve.
Illinois Car Accident Lawyers
If you've been in an accident, our attorneys will help you pursue compensation for your damages. Call us now for a free, no-obligation case evaluation.
If you have been injured:
Motor Vehicle Accidents FAQs
Motor Vehicle Accidents – An Overview
Cases arising out of automobile accidents are by far the most common type of personal injury case pending in our court system today. This is not surprising, given that every 10 seconds, someone in the United States is involved in a car accident, according to the National Highway Traffic Safety Administration (NHTSA). Except in those states where legislation eliminating fault as an issue has been passed (no-fault laws), these cases are typically governed by the law of negligence. Generally, people who operate automobiles must exercise "reasonable care under the circumstances." A failure to use reasonable care is considered negligence. A person who negligently operates a vehicle may be required to pay for any damages, either to a person or property, caused by his or her negligence. The injured party, known as the plaintiff, is required to prove that the defendant was negligent, that the negligence was a proximate cause of the accident, and that the accident caused the plaintiff's injuries. If you have been involved in a motor vehicle accident, you must not hesitate to seek legal counsel from a personal injury attorney experienced in automobile accident cases in order to best protect your interests.
Injuries and Compensation
Generally, an individual injured in an automobile accident may bring a claim or lawsuit to recover the actual expenses associated with property damage and medical costs, economic damages, and emotional and physical pain and suffering. Litigation involving motor vehicle accidents can be extremely complicated. Retaining an experienced lawyer familiar with motor vehicle accident damages will place you in the best position to receive the recovery that you deserve.
Insurance Claims Do's & Don'ts
Do call your agent as soon as a covered event takes place. As soon as you get home from the car accident, or even before you go to the doctor, call your agent.
Do review and understand your coverage before talking to your insurer or your agent. Read the "Coverage" and "Exclusion" sections of your policy in particular.
Uninsured or Underinsured Motorists
Many drivers ignore motor vehicle insurance requirements, cannot afford to purchase insurance, or carry insufficient insurance. Uninsured motorist coverage is a form of insurance that pays for bodily injury that results from an accident with a driver who is legally responsible for the injuries, but has no liability coverage. Underinsured motorist coverage pays for bodily injury that results from an accident with a driver who has liability insurance with limits that are lower than the injured party's underinsured motorist coverage limits. If you have been involved in an accident with an uninsured or underinsured driver, it is important that you contact an attorney at an experienced personal injury law firm immediately so you do not waive valuable legal rights.
The laws of the state in which the accident occurs determine who pays for the damages from an automobile accident. Basically, in a no-fault insurance state, fault is not placed on either party, and each driver generally submits a claim to his or her own insurance company instead of establishing blame. Many states, including Florida, Kansas, Kentucky, Massachusetts, Michigan, Minnesota, New Jersey, New York, Pennsylvania, and others, have some form of no-fault insurance laws. No-fault auto insurance is widely misunderstood, and is applied differently in every state that offers it. If you are in an automobile accident, you should contact an experienced personal injury firm to discuss how the relevant state law views fault and to determine how fault or no-fault laws may affect your right to recover damages for injuries.
What to do if you are in an accident
If you are involved in an automobile collision, stop. Most states require an individual not to leave the scene of an accident, even a minor one, without first stopping to see whether there are damages or injuries. A person may be criminally prosecuted for leaving the scene of an automobile accident.
Motor Vehicle Accidents Resource Links
What Can I Collect in Auto Accident Lawsuit?
Auto accident victims often suffer a wide range of consequences from the accident – from physical injuries and medical bills to lost wages and emotional distress. If you have been injured in an auto accident, you may be able to recover monetary compensation for your injuries and losses from that party by pursuing an accident claim, including:
Physical Injuries
Medical bills
Lost wages (past and future)
Future medical bills and care
Loss of consortium
Pain and suffering
Emotional distress
Rehabilitative services
Damage to vehicle
Some compensation amounts – such as medical bills and lost wages – may be easier to calculate than others. For instance, damages for emotional distress and pain and suffering are often difficult to prove and value. Emotional distress includes emotional problems, such as depression, panic, nervousness, and anxiety. Pain and suffering refers to the physical pain suffered as a direct result of the injuries sustained in the auto accident. Because emotional distress and pain and suffering are subjective issues that can be difficult to assess, these amounts are often a source of much debate when negotiating an auto accident settlement.
Figuring out the appropriate amount of an auto accident settlement can be a complicated process, involving a number of factors. Consequently, it is highly recommended that you retain a skilled auto accident attorney who will help you obtain the most favorable auto accident settlement possible.
At Ankin Law Office, our Chicago auto accident attorneys focus on representing the victims of motor vehicle accidents of all kinds. As a result of our knowledge and experience, we are able to help you evaluate the strengths and weaknesses of your case so that you can obtain the most favorable settlement possible. We are skilled negotiators who understand the policies and procedures of insurance companies, allowing us to communicate effectively and advocate persuasively on your behalf.
If you have been injured in a car accident, contact our office at (312) 481-6405 to schedule a free consultation with one of our Chicago auto accident attorneys to learn more about evaluating a possible settlement.
Motor Vehicle Accident Resources & Links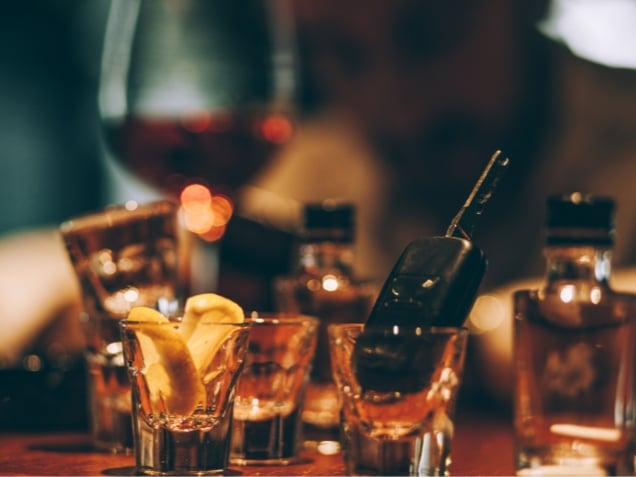 Motor Vehicle Accidents
You can sue a drunk driver with no insurance in Illinois, but there may not be a point in doing so if the driver lacks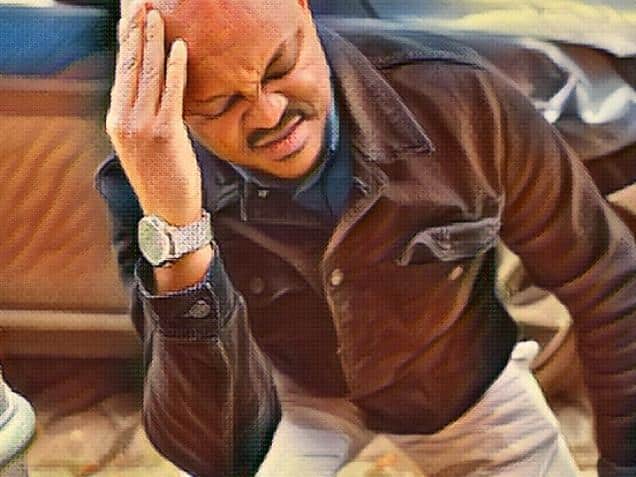 Motor Vehicle Accidents
After a crash, you may wonder, "what can I sue for in a car accident lawsuit?" You can sue for medical costs, wage or income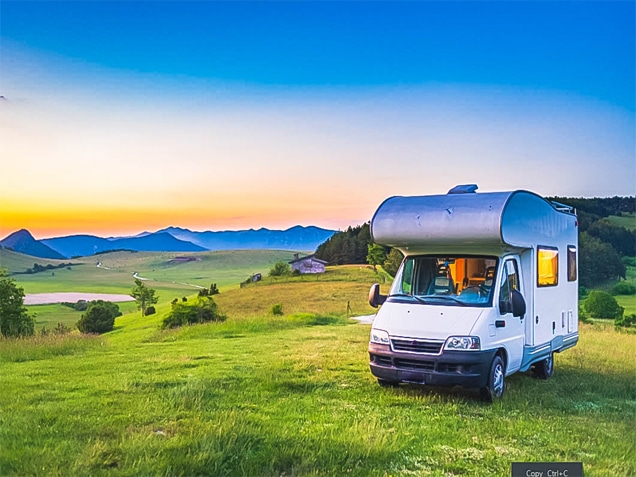 Motor Vehicle Accidents
Knowing what to do after an RV accident can make the situation less stressful. The approach to dealing with an RV accident is different from