Chicago Fatal Car Accident Lawyer
If your loved one lost his or her life because of a negligent driver, defective car parts, or the intentional actions of another party, you may be entitled to compensation. The fatal car accident lawyers at Ankin Law in Chicago have been helping families win wrongful death lawsuits since 1940. Our team understands that no amount of money will bring your loved one back, or take away the pain you must be feeling. However, winning a wrongful death claim or lawsuit will help bring you closure and provide your family with the financial security you need to put your lives back together.
Let us guide you on the path to recovery. Contact our Chicago fatal car accident lawyers at 312-600-0000 for a free consultation.
Request a FREE Case Evaluation
Why Hire a Fatal Car Accident Lawyer at Ankin Law?
Hiring a fatal car accident lawyer at Ankin Law is one of the most important steps you can take after losing a loved one in an Illinois motor vehicle collision. When you hire our law firm to handle your case, you'll receive guidance and legal representation from a compassionate team of professionals who truly care about your family, the financial burdens you are struggling with, and the stresses you're facing during this difficult time.
Our team will take the time to listen to your story. We will strive to understand your goals. And we will help you find solutions to minimize the impact of your loved one's sudden death.
With over half a century of experience handling fatal car accident cases in Illinois, our attorneys have won hundreds of millions of dollars in wrongful death settlements and jury verdicts for Chicago families. We are repeatedly ranked as one of the top personal injury and wrongful death law firms in the state.
Here's Why.
Ankin Law is one of the largest injury law firms in Illinois. When you hire our fatal car accident lawyers to handle your case, you'll have more than 80 personal injury attorneys and staff members looking out for your best interests.
Our personal injury and fatal car accident lawyers have helped thousands of families throughout Illinois recover compensation for injuries and deaths caused by negligence. We are experienced with distracted driving accidents, DUI crashes, Lyft and Uber accidents, truck accidents, pedestrian accidents, and more.
At Ankin Law, we have access to invaluable resources that can help us prove your case. Whether your case is settled out of court, or we battle it out in the courtroom, we enlist the services of accident reconstructionists, investigators, and other experts who uncover crucial details that help you win.
At Ankin Law, losing is not an option. Our personal injury and wrongful death lawyers have a win rate of more than 99%, and we can help you recover up to three times more than the average victim who pursues compensation without an attorney.
Motor Vehicle Accident Lawyers at Ankin Law:
If you lost a loved one in a deadly motor vehicle crash, contact our Chicago fatal car accident lawyers at 312-600-0000. Our law firm offers FREE, no-obligation initial consultations, and we won't charge you any attorney fees until we win your case.
What Damages Are Available in Fatal Car Accident Cases?
If your loved one died in a fatal car accident that was caused by the negligence, recklessness, or intentional behavior of someone else, you may be entitled to compensation. Our fatal car accident lawyers can help you understand wrongful death lawsuits in Illinois, and the damages that may be available if you take legal action.
To receive damages in a wrongful death lawsuit after a fatal car accident in Chicago, you must be able to prove that:
Your loved one died
The death was caused by the negligence or intentional actions of the defendant
Financial losses occurred because of the death
The people entitled to sue survived

The types of damages that may be awarded in your fatal car accident case include:
Pecuniary damages are those which we can easily quantify in financial terms. These are financial losses already suffered and those which may not have yet occurred. They are the most common type of damages awarded in Illinois wrongful death cases, and they include things like:
Medical bills
Lost wages
Funeral and burial expenses
Lost benefits
Lost future earnings
Lost services

When you file a wrongful death claim, you will be faced with the burden of proving your financial losses. To ensure all of your losses are included in your claim, you will need to save receipts, statements, and bills that are related to the case.
Also referred to as non-economic damages, non-pecuniary damages are subjective losses. It is more difficult to assign a dollar amount to these losses, since they do not represent a monetary expenditure. In deadly motor vehicle accident cases, non-economic damages often include:
Greif and sorrow of the survivors
Loss of parental guidance
Loss of companionship
Emotional trauma suffered by the survivors

In a survival action, you may also be able to recover compensation for the pain and suffering endured by the deceased prior to his or her death.
Punitive Damages Not Generally Available in Illinois Wrongful Death Cases
In personal injury cases where the at-fault party's actions were especially egregious or intentional, the jury may award punitive damages to the plaintiff. Unlike compensatory damages, which are intended to compensate the plaintiff for his or her losses, punitive damages are designed to punish the at-fault party. In some cases, they are also used to deter others from engaging in similar types of behaviors.
In Illinois, punitive damages are not generally available if a personal injury victim dies. The Illinois Supreme Court has held that these types of damages are generally reserved for the victim, not his or her surviving spouse or next of kin. However, exceptions may apply. Punitive damages may be able to be sought after the victim's passing if the statute on which the wrongful death lawsuit is based expressly allows for the recovery of such damages.
How to Recover Damages After a Fatal Car Accident in Chicago
Recovering damages after a fatal car accident can be a complicated, time-consuming process that leads to less than satisfactory results when you don't have a wrongful death attorney on your side. Although you should be able to simply file a claim with the insurance company and recover the money that is due to you after a fatal car accident takes your loved one's life, this isn't always the case. In fact, only about 51% of plaintiff in personal injury and wrongful death cases in the United States recover compensation when they try to handle these cases on their own.
Part of the reason it can be so challenging to recover compensation after a fatal car accident is that most insurance companies will try to take advantage of grieving families when faced with these types of claims, and they will stop at nothing to deny or minimize payouts. They often push plaintiffs to accept low settlement offers by offering checks on the spot. In many cases, insurers will go as far as to blame the deceased victim for the tragedy. Sometimes, they will even deny that coverage for the accident exists.
Surviving family members may also face additional challenges if:
The at-fault driver did not maintain liability insurance
The deadly car accident was caused by a driver who left the scene
Multiple parties contributed to the crash
Their loved one was killed in a Lyft or Uber accident
The negligent driver was on the job when the crash happened

Hiring a fatal car accident lawyer at Ankin Law will significantly increase your chances of recovering compensation after a deadly motor vehicle crash in Chicago. Our legal team will identify all parties who may have played a role in causing your loved one's death and the insurance coverages that may be available. We will negotiate with the insurance company or companies and their attorneys to maximize your recovery, enabling you to spend time with your family and focus on coping with your loss. And if the liable parties refuse to offer you a settlement amount that is appropriate, our lawyers will fight for you in court to secure compensation on your behalf.
If your loved one died in a car crash, contact our Chicago fatal accident lawyers to file a wrongful death claim.
How Did Your Loved One's Fatal Car Accident Happen?
Deadly motor vehicle accident happen for various reasons, but some circumstances make them more likely to occur. The cause of your loved one's accident can play a significant role in your ability to recover compensation for your losses.
Some of the most common causes of fatality accidents in Chicago include:
Speeding
Speeding is a common factor in fatality accidents in Chicago. The Illinois Department of Transportation reports that speeding plays a role in approximately 39% of fatal car accidents in the state. Operating a vehicle at excessive speeds doesn't just increase the risk of becoming involved in a crash, however. Speeding also increases the force of impact, making victims of speeding accidents more likely to die.
Distracted Driving
Despite strict regulations in Illinois, distracted driving continues to be a leading cause of fatality accidents, especially in busy cities like Chicago. A study by the National Highway Traffic Safety Administration revealed that driver inattention occurred in the three seconds leading up to roughly 80% of car crashes. While cellphone use, infotainment systems, and GPS are most often the culprits, eating and drinking behind the wheel, and interacting with passengers can cause distracted driving accidents as well.
Drunk Driving
In the United States, 28 people are killed in drunk driving accidents each day. That equates to approximately one life lost every 52 minutes. In Illinois, the deadly DUI accident rate is even worse. Nearly 30% of car accident deaths in the state involve drunk driving. Although drivers in Illinois can legally operate a vehicle with a BAC of less than 0.08%, their ability to drive safely may be compromised after consuming any amount of alcohol. Motor skills may be impaired, response times may be slower, and judgement may be off with only a small amount of alcohol in their systems.
Reckless Driving
Tailgating, veering into other lanes, failing to yield, disobeying traffic signs and signals, racing, and just disregarding the safety of others in general can also cause deadly car accidents. In congested metropolitan areas like Chicago, these behaviors are particularly dangerous. Reckless driving plays a primary role in hundreds of car accidents, seriously injuring or killing countless pedestrians and motorists in the city every year.
Road Rage
Fatal road rage accidents have increased by an alarming 500% in recent years. According to the NHTSA, nearly 66% of traffic fatalities involve aggressive driving behaviors that happen when drivers let their frustrations and anger take the wheel. The out-of-control drivers often cut off other motorists, tailgate, pass on the right shoulders of highways, and even deliberately run other drivers off of the road.
Defective Motor Vehicle Parts
Faulty brakes, defective tires, and other malfunctioning vehicle parts and systems also cause fatality car accidents in Illinois. In some cases, negligent manufacturers may be liable for serious injuries and deaths in auto defect accidents. In other cases, however, liability may fall on negligent repair shops and mechanics.
Drowsy Driving
Although historical data shows that fatigued or drowsy driving plays a role in approximately 2.5% of car accident deaths every year, experts claim the numbers are much higher. Recent studies indicate that as many as 6,000 car accident fatalities are caused by drowsy driving. Fatigued driving is often compared to driving while intoxicated, and affected drivers often experience slowed reaction times, diminished decision-making abilities, and poor motor skills.
If your loved one died in a crash, our Chicago fatal accident lawyers can determine the cause and help you hold the at-fault party accountable.
Types of Deadly Crashes Our Fatal Car Accident Lawyers Handle
At Ankin Law, our fatal car accident lawyers handle a wide range of wrongful death cases involving the most dangerous types of auto accidents.
Some of the most deadly types of motor vehicle accidents that happen on Chicago roadways are head-on collisions. In most cases, these accidents happen when the at-fault driver veers into the oncoming lane because he or she is distracted, intoxicated, or falls asleep. Sometimes, however, head-on collision occur when a driver enters an interstate going the wrong way.
T-bone accident usually happen at intersections, when one driver runs a red light or stop sign, or the at-fault driver fails to yield the right-of-way at an unmarked intersection. Approximately 18% of all fatal accidents in the United States are T-bone collisions. The NHTSA reports that roughly 8,000 people lose their lives each year in T-bone, or side-impact crashes.
If a motor vehicle tips onto its side or top at any point during an accident, the wreck is classified as a rollover. In many cases, these types of collisions lead to occupants getting ejected from the vehicle, increasing the likelihood of death. According to the Insurance Institute for Highway Safety (IIHS), more than 7,000 people died in rollover crashes in 2020.
Multi-vehicle pileups often start with a one or two vehicle crash and end with a long line of fatality accidents. These crashes most often occur when motorists are traveling at high rates of speed in areas that are highly congested. They are usually caused by distracted driving, intoxicated drivers, and poor weather conditions.
The Governors Highway Safety Association reports that pedestrian deaths are increasing faster than any other type of traffic fatality. On average, one person dies every 75 minutes in pedestrian accidents in the United States. Nearly half of these fatal accidents involve alcohol consumption. Although most fatal pedestrian accidents happen at night and in high-speed locations, these deadly crashes are also common when drivers fail to yield the right-of-way at intersections.
Motorcycle riders are approximately 29 times more likely to die in a traffic accident than people in other types of motor vehicles. Their smaller size makes them more difficult for other motorists to see, and their lack of an enclosed frame for protection makes riders especially vulnerable. Approximately 50% of all fatal motorcycle accidents involve collisions with other motor vehicles.
Commercial Truck Accidents
In the United States, there are roughly 5,000 fatal crashes involving commercial trucks every year. In the vast majority (82%) of fatal commercial truck accidents, the people who die are not occupants of the truck. Instead, they are passengers in smaller vehicles, motorcyclists, bicyclists, and pedestrians.
Call the Chicago fatal car accident lawyers at Ankin Law for a FREE consultation.
Frequently Asked Questions About Fatal Car Accidents
1. How long do I have to file a fatal car accident lawsuit in Chicago?
Surviving family members of people who were killed in fatal car accidents in Chicago have just two years from the date their loved one died to file a wrongful death claim.
2. How do I pay for a fatal car accident lawyer in Illinois?
Most fatal car accident lawyers don't get paid until you receive your settlement or jury award after your case is resolved. If your case is not successful, you don't have to pay attorney fees.
3. How can I recover compensation for a fatal car accident if the at-fault driver didn't have insurance?
If the driver who caused your loved one's death did not maintain liability insurance, other legal options may be available. You may be able to file a claim against your own uninsured motorist policy, sue the driver directly, or file a lawsuit against a third party who played a role in causing the accident.
"I have known Howard Ankin and been a client of his for over twenty years. I feel I was extremely fortunate to have been recommended to Ankin Law, and hopefully you will make the right choice as I did. I also believe there is no finer attorney out there and no one else would have went the extra miles for me that Howard Ankin has."
Learn More About Fatal Car Accidents in Chicago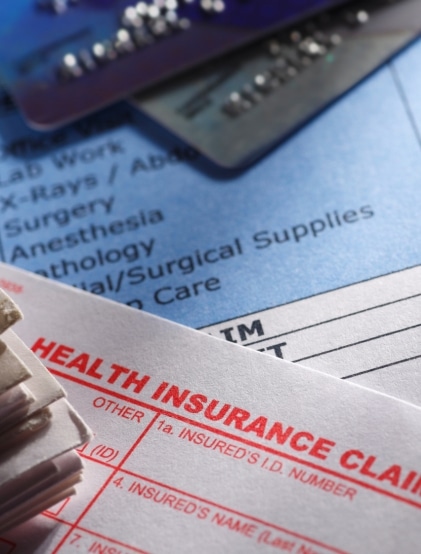 Workers' Compensation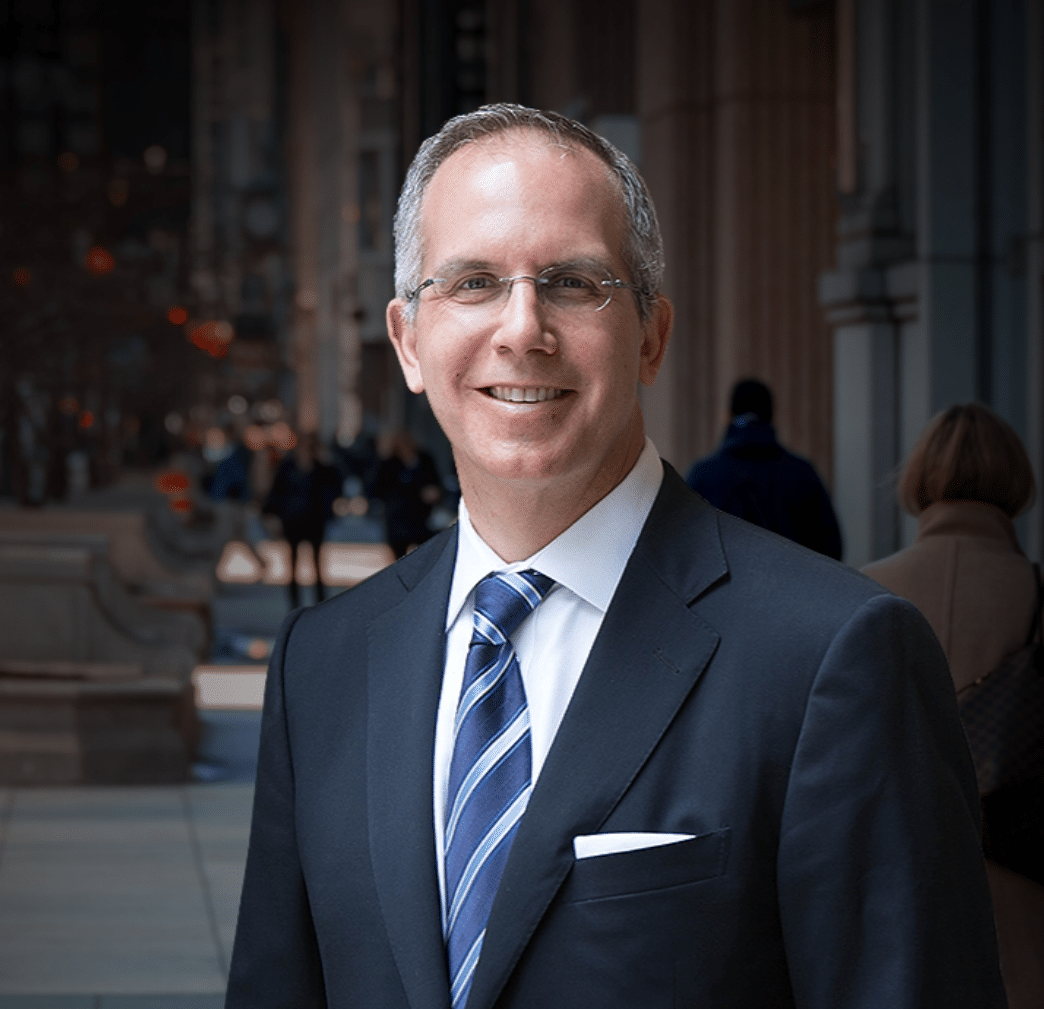 Construction and mining, rubber manufacturing, agriculture, and forestry have the highest workplace cancer risk in Chicago, Illinois. The same risk applies to building demolition, firefighting, brake repair, asbestos milling, and naval service jobs.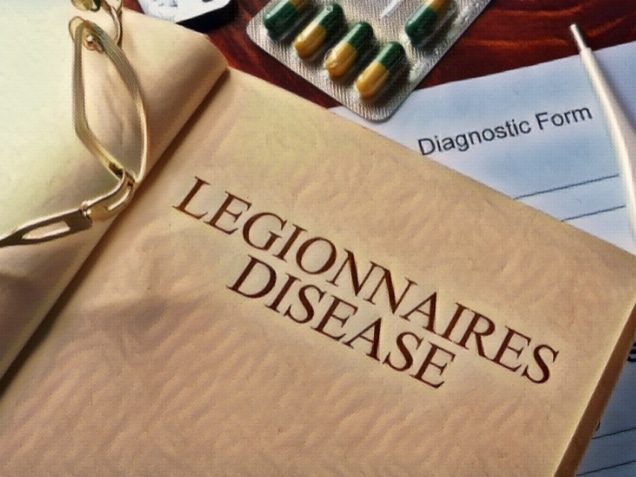 Workers' Compensation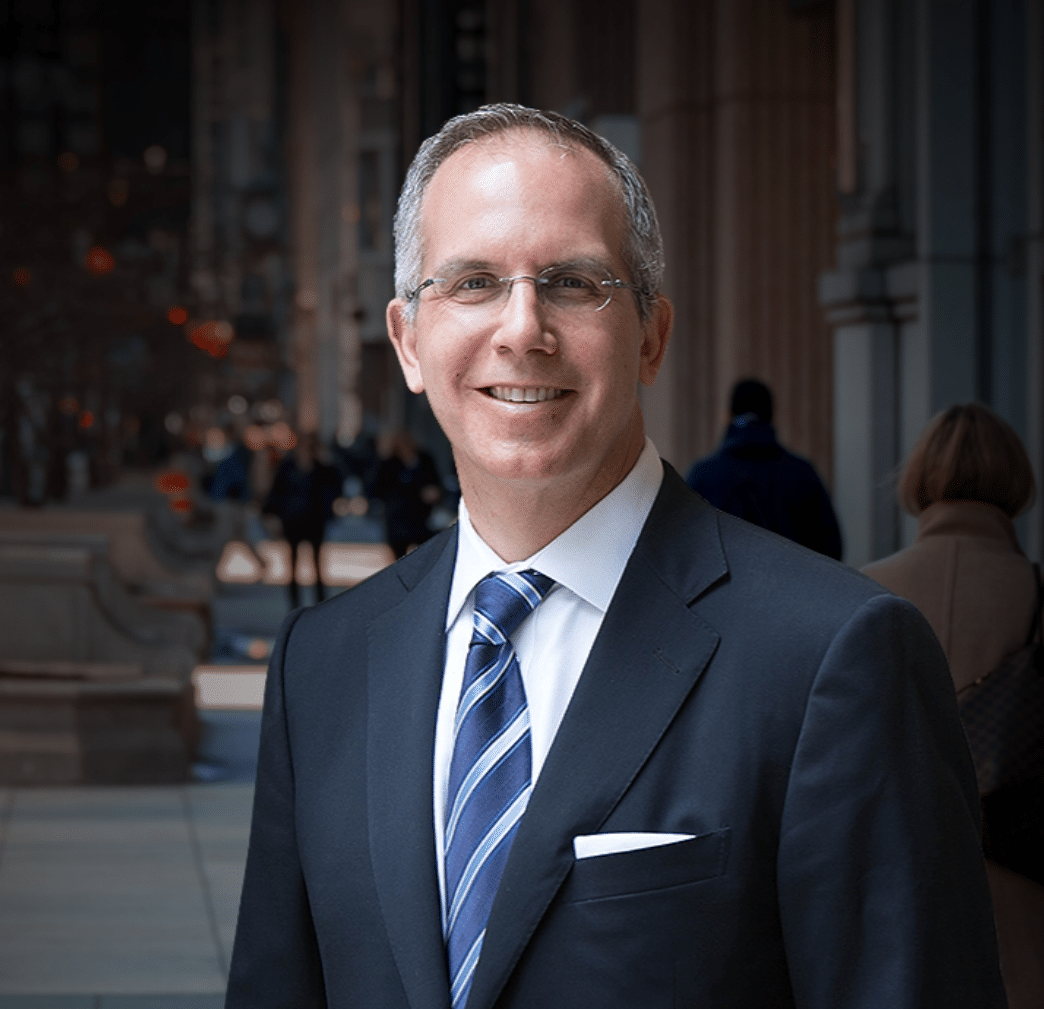 The symptoms of Legionnaires' disease are similar to lung infections like pneumonia. You may experience a headache, fever, shortness of breath, diarrhea, or muscle aches.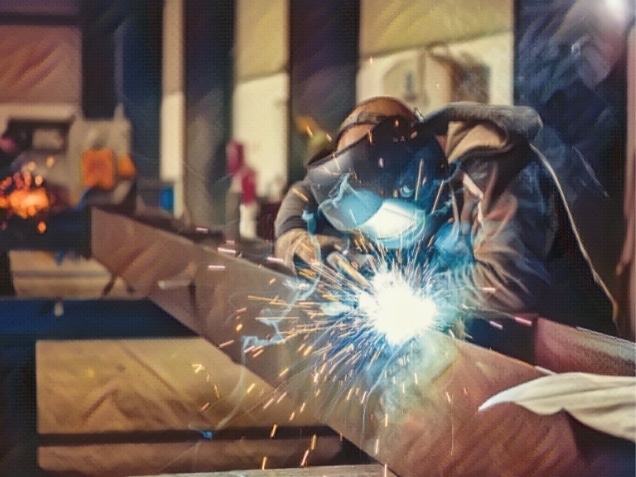 Workers' Compensation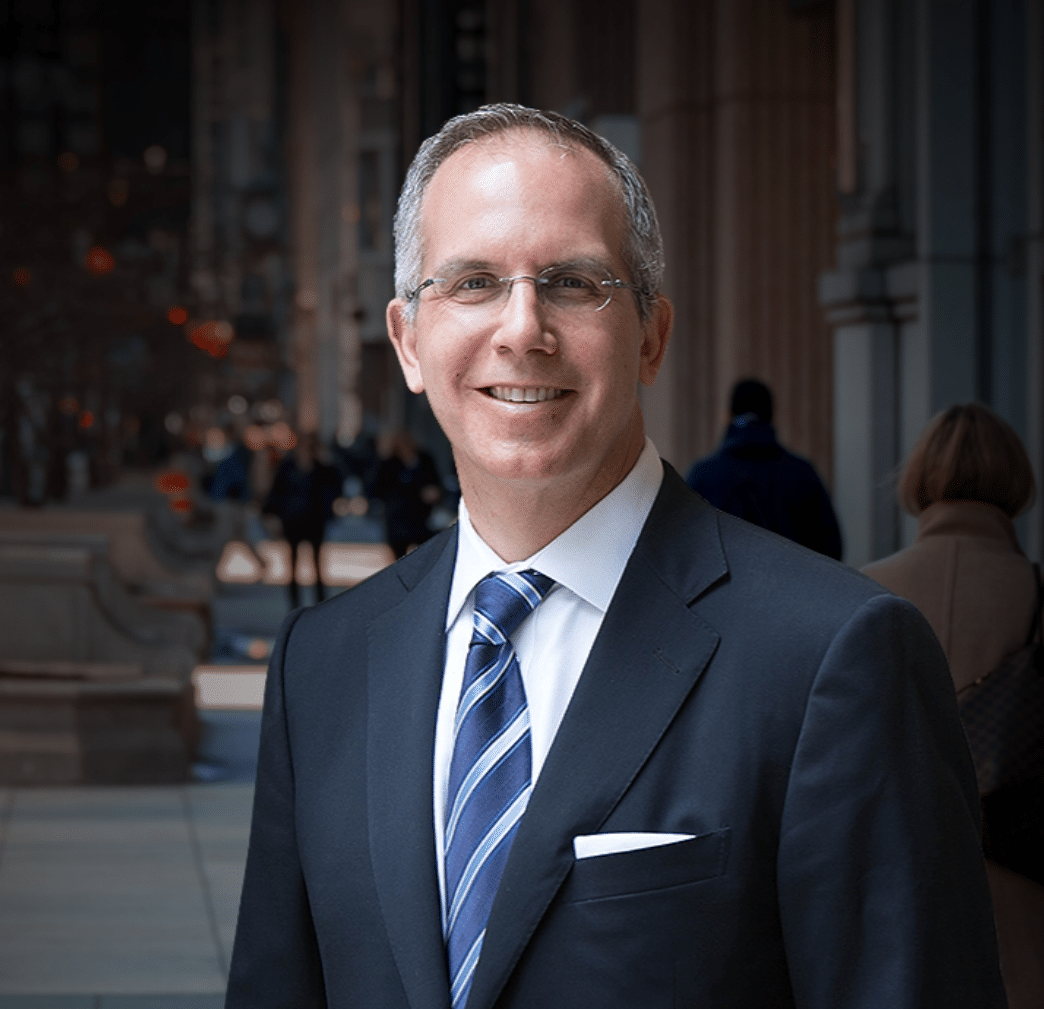 When injured on the job as an employee, you will rely on workers' compensation insurance to cover damages, such as your medical bills. However, the