Chicago Truck Accident Lawyer
Truck accident victims often suffer severe, life-altering injuries. As such, the costs for treating truck accident injuries is steep. When combined with prolonged recovery times, truck accident victims frequently experience financial hardship after a crash occurs. Holding the negligent party accountable with the help of a Chicago truck accident lawyer can help you recover the costs associated with an 18-wheeler crash and prevent further hardship. 
Truck drivers operate incredibly large motor vehicles with heavy loads attached. They have a responsibility to others on the road to handle their trucks with the appropriate level of care. When negligent truckers, or the trucking companies that employ them, violate this level of care, victims of subsequent truck accidents can seek damages. At Ankin Law, our truck accident attorneys are experienced in settling and litigating 18-wheeler accident claims on behalf of injured victims in Illinois. 
If you were hurt in a truck accident in Illinois, don't go it alone. Call a Chicago truck accident lawyer at Ankin Law for a free consultation.  312-600-0000.
Request a FREE Case Evaluation
Common Causes of Trucking Accidents
Trucking accidents frequently cause significant property damage and catastrophic injuries due to the size discrepancy of the vehicles involved. According to the Illinois Department of Transportation, there were more than 12,000 tractor-trailer crashes in 2018 alone. Compared with the rest of the nation, Illinois is on the high end regarding the number of motor vehicle accidents that involve large trucks. Of fatal accidents in Illinois, 11.1% involve semi-trucks. 
Truck accidents are usually caused by negligence. With long hours spent on the road, truck drivers are prone to fatigue, substance use, and speeding to meet deadlines. When managing a full fleet, trucking companies may neglect essential maintenance that would otherwise prevent harm to truck accident victims. Identifying the cause of a truck crash can help victims and their Chicago truck accident lawyers determine who to sue in an 18-wheeler accident lawsuit.
Common causes of truck accidents our personal injury lawyers see include:
Distracted driving is a common cause of all types of motor vehicle accidents, and large commercial truck accidents are no exception. There are a variety of negligent driving behaviors that qualify as distracted driving. Regarding semi-truck drivers, common forms of distracted driving include interacting with technology, such as navigation systems, radios, and cell phones, eating or drinking while driving, and reaching for dropped objects.
Driving Under the Influence
Long-haul truckers may turn to substance abuse to cope with the mental exhaustion associated with the extended hours of isolation and driving time. However, driving under the influence of drugs or alcohol is a form of egregious behavior that commonly leads to motor vehicle accidents involving large trucks.
Intoxicated driving impedes a driver's ability to react properly to hazards on the road. Driving while intoxicated may also lead to excessive swerving, crossing the center line, and collisions with other vehicles due to disorientation. 
Driving under the influence doesn't solely refer to drinking and driving. Instead, intoxicated driving can refer to the use of recreational drugs or prescription medications that alter one's ability to practice a reasonable amount of care while behind the wheel.
Speeding to Meet Deadlines
Speeding, and other reckless driving behaviors, often contribute to car crashes. However, when these forms of negligent driving occur behind the wheel of a semi-truck, the likelihood of fatalities and catastrophic injuries increases. Drivers may feel pressured to drive at excessive speeds to meet tight deadlines. This pressure can lead to other reckless driving behaviors, such as ignoring traffic signals, tailgating, or failing to yield at intersections.
Truck driver fatigue is a leading cause of large trucking accidents. Truck driver fatigue can result in slower reaction times, poor judgment and an impaired ability to process information. Though federal law regulates daily driving time for truck drivers, trucking companies often pressure drivers with tight schedules and back to back deadlines. 
Laws in place to prevent tired truck drivers from causing accidents include:
Maximum of 11 consecutive driving hours in a 14-hour period to be followed by 10 consecutive hours off-duty

Maximum of 14 consecutive "on-duty" hours, which includes all driving and non-driving activities (such as maintenance, loading and unloading trailer, completing paperwork, etc.) in any 24-hour time period

Maximum of 60 hours "on-duty" hours in a seven-day period, or 70 hours "on-duty" during an eight-day period

Required 30-minute rest period after 8 cumulative hours of driving
In addition to fatigue, truckers are at risk of highway hypnosis. Highway hypnosis occurs when drivers are on the road for extended periods of time, and can cause inattentive driving behaviors.
Unsecured or Over-Loaded Trailers
There are procedures and safety precautions that truckers should perform when loading their commercial trucks and managing their loads. Illinois, imposes fines and penalties on truck drivers for failing to properly secure their truck loads. 
Precautions that truck drivers must take when managing their loads include: 
When Loading Cargo: Truckers must avoid stacking loads too high or with improper weight distribution. The failure to properly load cargo can result in an uneven load or load shifting, which could cause the truck to roll over. The use of stretch wrap, shrink wrap, banding, and edge protectors can help to stabilize and protect cargo.
When Securing Cargo: Various blocking and bracing techniques are used to secure and protect truck loads. In addition, there are formulaic methods to determine the type of chain to be used to secure cargo. Truck loads can be secured through the use of cleats nailed to the floor, braces, straps, load bars, separators, and airbags.
When Inspecting the Truck Load: Truck loads shift while in transit, which can cause the tie-downs to become loose. Truck drivers are responsible for inspecting their truck load throughout the duration of the journey to the shipping destination in order to ensure that the load remains properly secured.
When truck drivers fail to take proper care of their truck loads, they run the risk of causing catastrophic injuries to victims in a truck accident.
Improper Truck Maintenance
Failure to properly maintain truck tires, brakes, and other essential components of an 18-wheeler can lead to accidents. Large commercial vehicles and trucks must be maintained and examined to ensure that they are in safe working condition, and trucking companies have a responsibility to inspect their trucks to make sure that they are properly maintained. When truck parts, such as the brakes, brake lights, trailer hitches or the engine, are not in safe working condition, accidents can happen and cause disastrous results.
The maintenance of a large truck is the responsibility of the truck owner, fleet owner, or trucking company. When the responsible party fails to ensure that proper maintenance is performed, or purposefully neglects mechanical improvements in an effort to save money, he or she can be held liable for the damages caused by a resulting accident.
Motor Vehicle Accident Lawyers at Ankin Law:
How Semi-Truck Accidents Differ From Passenger Car Accidents
Semi-truck accidents are naturally more dangerous than most motor vehicle crashes. This is due to the sheer size of the 18-wheeler, which, compared to a passenger car, carries substantially more weight. The increased mass, combined with the difference in scale between the two vehicles, means that a collision with a large truck would generate more force than one with a small car. The mass differential is a contributing factor to the high fatality rate of semi-truck accidents. 
In addition, a commercial truck accident differs from a passenger car accident in the following ways:
Lack of Immediate Stopping Power –

Large trucks don't have the ability to stop as quickly as passenger cars. This is due to the weight of an 18-wheeler, which requires up to 40% more distance to stop than a passenger car. This means truck accidents often occur at higher speeds than other motor vehicle crashes. 

Poor Visibility

– Large trucks have additional blind spots compared to a passenger car. They sit higher up on the road, and the driver may struggle to see vehicles traveling next to or near the truck. These blind spots are especially pronounced during lane changes or turns.
The Structure of the Vehicle is Conducive to Accidents – Large trucks have a higher center of gravity when compared to passenger cars. During tight turns, poor weather conditions, or reactive maneuvers, a semi truck is more likely to jackknife, or rollover.
Steps to Take If You Were Involved in a Trucking Accident
The steps you take immediately after your semi truck accident can greatly affect the strength of your personal injury claim. From securing evidence at the scene, to seeking medical attention, documenting the accident and subsequent injuries provides proof of the damages you sustained. Additionally, the evidence you secure in the early stages of your trucking accident case will help you prove you are not at fault for your accident.
Truck accident lawyers recommend that victims take the following steps to protect their health and secure their claim.
Seek medical attention.

Semi-truck accidents can cause victims to suffer serious and life-altering personal injuries. Seeking immediate medical attention for serious injuries can greatly improve your chances of a full recovery. 
Immediately after the crash, check yourself and other involved parties for injuries. If necessary, call for emergency medical assistance. Otherwise, schedule an appointment with your medical provider as soon as possible to document non-life threatening injuries. Maintain records of all the medical treatment you receive, as well as copies of medical bills or proof of other expenses. This will be essential evidence for filing your claim. 
Report the accident to authorities.

The local authorities may already be contacted if you were required to seek emergency medical attention. If they were not, however, report the accident by calling the local police. An officer will be sent to the scene to file a report on your accident, and this is another crucial piece of evidence for your truck accident claim.
When filing a police report, the responding officer collects evidence of his or her own. This includes eyewitness accounts and contact information, details about the accident scene, and other relevant information. The officer reviews this evidence and makes a preliminary determination of fault. This can be used to support your claim that you are not at fault for your accident. 
Collect evidence.

Even though the responding officer will collect some evidence on your behalf when filing the report, you will need to gather additional evidence on your own. Evidence to collect at the scene of the truck accident includes photos of the scene, witness statements, and your own account of the accident, the other driver's contact information. 
In the days following the accident, you will need to collect additional evidence, such as footage from traffic or security cameras, the tuck's black box data, and copies of the police report. A truck accident attorney can help you collect this evidence.
Contact the liable insurance company.

In a truck accident claim, the at fault driver's insurance company is liable for the associated damages. At the scene of the accident, you should collect insurance information from all involved drivers. Once a preliminary determination of fault is made, contact the insurance company of the at fault driver to report the accident. You may also need to report the accident to your own insurance company.
When reporting the accident, provide only the necessary information during initial contact. Insurance companies are profit driven. As such, they do not have your best interests at heart, and seek to reduce the value of your claim. Direct all subsequent contact through your truck accident lawyer.
Call a truck accident lawyer.

Retaining a Chicago truck accident attorney as soon as possible after the crash can greatly increase the success of your claim. A trucking company will go to great lengths to avoid liability for your injuries, and they often have deeper pockets than the average victim. This means the liable party, or his or her insurance company, will likely retain aggressive legal representation to dispute your claim. Having a Chicago trucking accident attorney of your own can help you avoid falling victim to their bad faith tactics.
Protecting the rights of injured people since 1940.
How to Prove Fault in Chicago Truck Accident Cases
There are various methods a Chicago truck accident attorney will use to demonstrate fault to an insurance company, judge, or jury. Typically, establishing fault hinges on the plaintiff's ability to provide sufficient evidence to support the claim. Evidence in a truck accident claim includes photos of the accident scene, medical documentation of injuries, witness testimonies, traffic camera footage, the truck's black box data, and accident reconstructionists.
Determining Who Is Liable in a Truck Accident Claim
The liable party in a truck accident injury claim depends on the circumstances that caused the accident. In some truck accident cases, the truck driver, or the driver of another passenger vehicle, may cause the crash. In others, a trucking company may cause an accident through negligent management and maintenance. Figuring out who is responsible for your crash and the resulting injuries helps you determine who to sue for your truck accident.
When the trucking company is liable for an accident:

The trucking company may be held liable for an accident when their negligence directly contributes to a crash. The trucking company's negligent actions may include failing to properly screen or train drivers, not properly maintaining fleet vehicles, and over-scheduling drivers. 

When the truck driver is responsible:

A truck driver's negligence may be the cause of your injuries if he or she was driving while intoxicated or fatigued, speeding, inattentive, reckless, or exceeding his or her allotted daily driving hours.

When another driver caused the crash:

In some cases, another driver may be at fault for an accident. This can be caused by unsafe lane switching, failing to adhere to traffic signals, speeding, or other reckless driving behaviors. When another driver causes the accident, he or she may be held liable for damages.
When you are partially responsible for your truck accident: Illinois follows a modified comparative negligence structure. This means you can still recover damages if you are partially at fault for your accident, they will simply be reduced by the percent of fault you carry. In other words, if you are 30% at fault, your settlement will be reduced by 30%. This caps at 50%, so if you are more than 50% at fault, you can no longer recover damages.
Do I Need a Semi Truck Accident Attorney?
An experienced truck accident lawyer is an invaluable resource in a claim. Claims represented by a truck accident attorney have a higher success rate compared to self-represented claims. This is because accident victims are in a vulnerable position when they go up against insurance companies on their own. Often, insurance companies, or other liable parties, will attempt to take advantage of injured victims by offering low settlement awards or unfairly denying a claim.
How Ankin Law Can Help Your Truck Accident Claim
The Chicago truck accident lawyers at Ankin Law have decades of experience litigating claims. When you hire Ankin Law to represent your case, you get:
Aggressive legal representation that won't back down against intimidating insurance companies

A compassionate legal team with your best interests at heart

Skilled litigators who know how to gather the necessary evidence to build a strong case

A responsive legal team that sees you as more than just another case
Injuries You May Suffer From a Trucking Accident
The injuries victims typically suffer from trucking accidents can range in severity. Typically, however, truck accident injuries are more catastrophic than other motor vehicle accidents due to the size and scale of large trucks. 
Chicago personal injury attorneys often handle truck accident cases involving:
Head injuries and traumatic brain injuries

Neck, back, and spine injuries

Broken, fractured, or dislocated bones

Burns and lacerations

Scarring, disfigurement, and disability

Anxiety, depression, and PTSD
Types of Chicago Truck Accidents
Large trucks are prone to accidents due to the anatomy of the vehicle and its weight distribution. This, combined with the driving behavior of other drivers sharing the road, yields five common types of truck accidents seen by personal injury lawyers. They include:
Rollover accidents

– Rollover accidents can be catastrophic. Semi-trucks have a higher center of gravity when compared to passenger vehicles, increasing the likelihood of a rollover crash. Taking sharp turns, evasive maneuvers made in an attempt to prevent an accident, and speeding around curves can cause a rollover. While a rollover accident can be caused by driver negligence, these crashes often occur due to improperly loaded vehicles.

Jackknife accidents

– A jackknife accident is a unique risk to semi-trucks. These accidents occur when improper breaking or turning behaviors cause the joints between the tractor and trailer to become a pivot point as the trailer swings toward the cabin. This causes the truck to hinge into itself, creating a "jackknife" shape. Breaking improperly, taking turns too abruptly, and failing to adjust driving behaviors for weather conditions often cause these crashes.

Sideswipe accidents

– Sideswipe accidents occur when a vehicle sharing the road with a large truck experiences a parallel collision with the trailer. This can happen due to the driving behavior of the passenger vehicle, but more commonly occurs when the truck driver fails to check his or her blind spots prior to merging or changing lanes. Driver fatigue, obstacles on the road, intoxication, or inclement weather can also cause swerving that leads to sideswipe accidents.

T-bone accidents

– Broadside accidents, T-bone accidents, or side-impact crashes all refer to the t-shaped collision that frequently occurs at intersections. These accidents are usually caused by negligent driving, such as when a driver fails to prepare for a stop and runs through an intersection or red light. 

Wide turn accidents

– The unique turning behaviors necessary for large trucks to use to navigate intersections can cause confusion among other drivers, resulting in a crash. In some cases, a truck driver may need to travel straight into the intersection before turning, and another driver may misinterpret this and collide with the vehicle. In other cases, a semi-truck may need to make a wider turn than predicted by other drivers, causing them to enter into the driver's blind spot. In addition to colliding with the truck, a passenger vehicle may get stuck under the large truck's trailer.
How Much Is my Truck Accident Lawsuit Worth?
The value of a truck accident lawsuit depends on the amount of damages suffered by the victim. Typically, damages are influenced by the severity of a victim's injuries. This is because more severe injuries yield longer recovery times and more extensive medical treatment. 
The damages awarded in an accident claim are typically compensatory damages. This means they are awarded with the intention of making accident victims as close to whole as possible when compared to their prior state. This is done through financial compensation that replaces the losses the victim incurred.
Compensatory damages are divided into two categories: economic and non-economic damages. Economic damages are tied to the direct financial losses the victim suffered, while non-economic damages compensate victims for the intangible costs of the crash. Typically, economic damages are calculated by tallying up receipts, wage statements, and bills from the accident, whereas non-economic damages are calculated based on the value of the economic damage award.
Damages available in personal injury lawsuits involving semi trucks include:
Pain and suffering

Loss of consortium or loss of guidance (for dependents)

Disability or disfigurement

Lost present or future income

Short- and long-term healthcare

In some cases, the courts may increase the value of a semi truck accident settlement by awarding punitive damages to the victim. Though rare in accident case, punitive damages apply when a liable party's criminal behavior or egregious negligence caused the crash. These damages are not for compensatory purposes. Instead, they are intended to punish the at-fault party and prevent future acts of negligence.
How Long Does a Truck Accident Case Take?
A truck accident case can take months or years to resolve. A primary factor in determining how long it takes to get a truck accident settlement is the willingness of each party to negotiate a fair offer. 
Insurance companies are profit-driven businesses. Therefore, the at-fault party's insurance company will do everything they can to avoid paying you for the true value of your claim. They may offer an initial low settlement, be resistant to negotiations, and use stalling tactics to drag out your claim. All of this can increase the amount of time your truck accident case takes. 
Though you may feel financial pressure as the costs of your accident add up, it is rarely in a victim's best interest to accept the first settlement offered to him or her. A truck accident lawyer can help you negotiate fair compensation with the insurance company and combat their bad faith tactics. 
If, after repeated attempts at negotiation, the insurance company refuses to pay you a fair settlement, your truck accident lawyer will take your case to court. This will further increase the time it takes to reach a settlement, but can also increase the amount of compensation you are awarded. A semi truck accident lawyer can let you know what timeline to expect in your 18-wheeler accident lawsuit.
Reach Out to the Chicago Truck Accident Attorneys at Ankin Law for Help
The Chicago truck accident attorneys at Ankin Law have recovered fair settlement awards for thousands of victims. With decades of experience, we aren't afraid to take your case to trial if the insurance company is resistant to negotiation. Our attorneys are well aware of the pressure placed on accident victims during the recovery process. We will handle the legal side of your truck accident recovery, so you can focus on getting your health back.
Helpful Resources for Truck Accident Victims in Chicago
Don't pay for medical bills arising from an accident that wasn't your fault. Call a truck accident lawyer at Ankin Law today for a free consultation. Our attorneys will work for you on a contingency basis. You don't pay unless we win.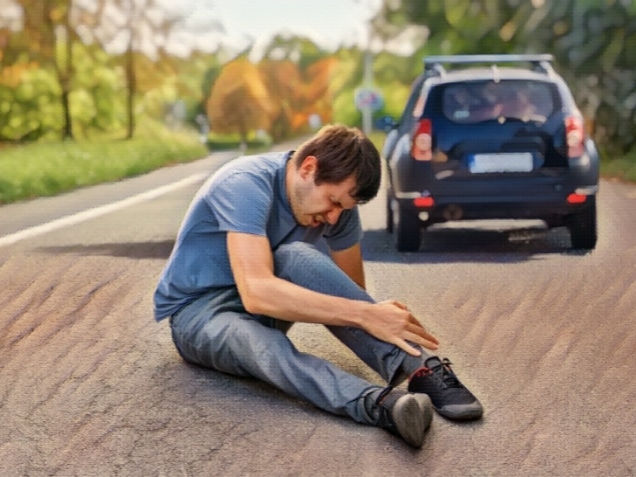 Motor Vehicle Accidents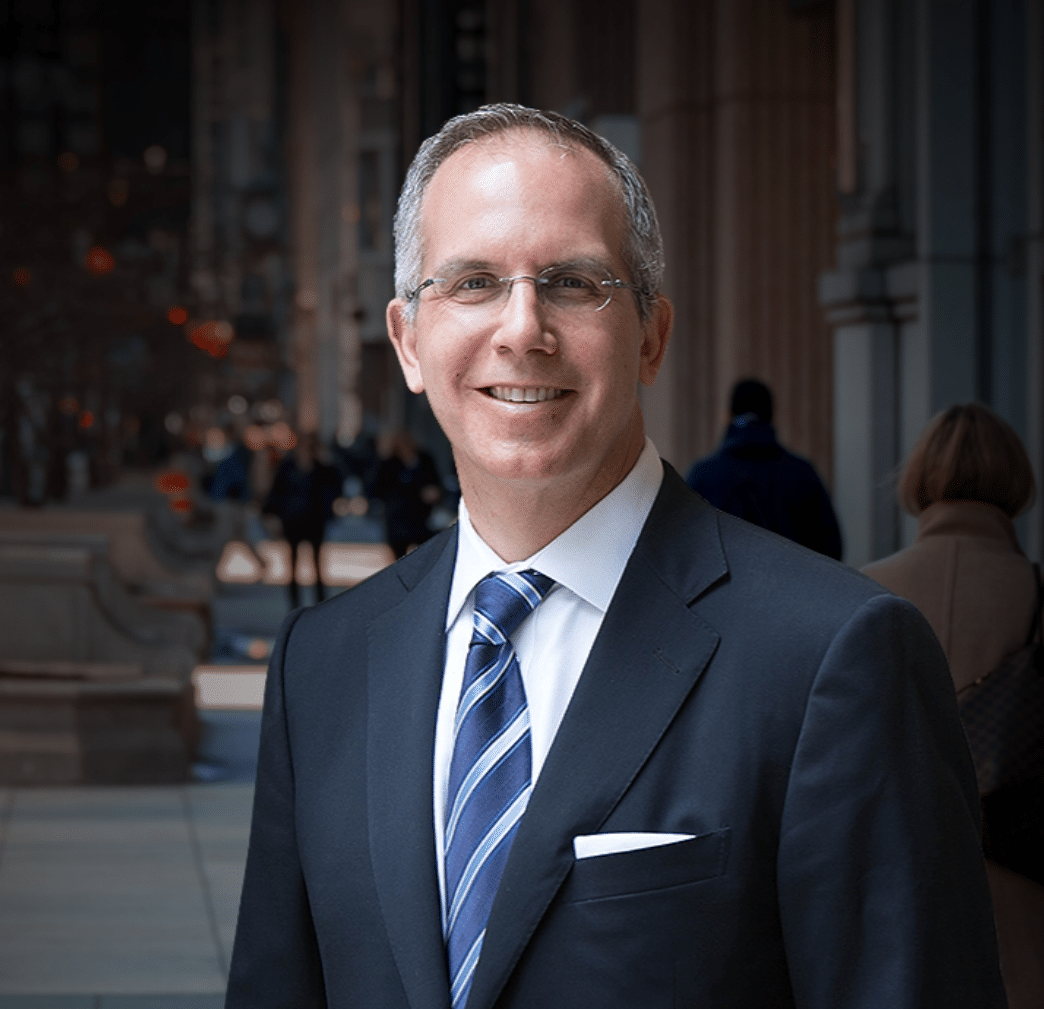 Hit-and-run accidents in Illinois result when a driver collides with a vehicle, pedestrian, or object and flees the scene afterward. Learn more about how these accidents work and the surrounding details, which could help you if you decide to seek legal repercussions following a hit-and-run accident.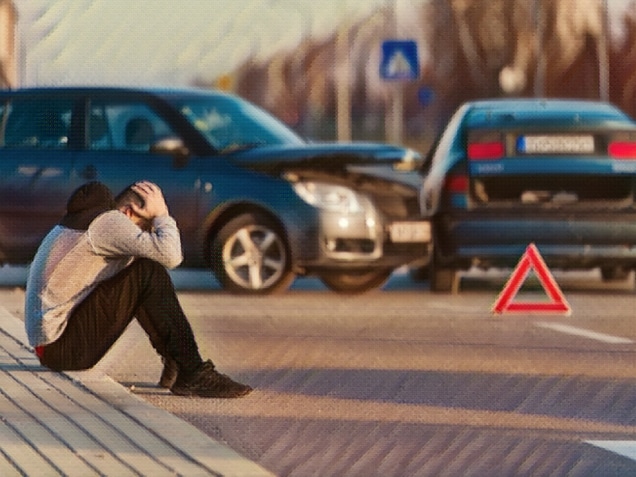 Motor Vehicle Accidents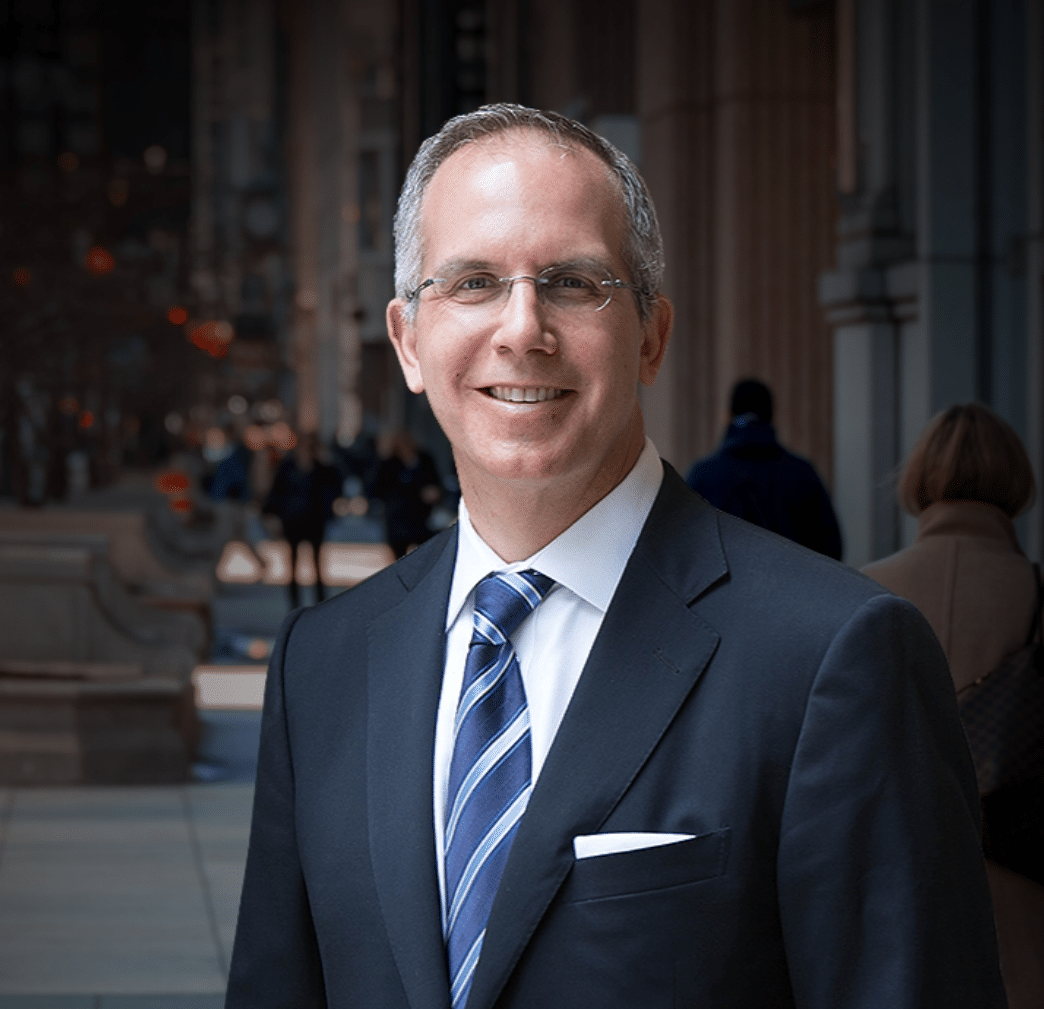 Victims typically have two years from the date of the accident to file a car accident lawsuit or claim for their injuries. Illinois is on the list of "fault" states. When a car accident is caused by the negligence of another driver, victims may seek compensation against that party for any financial and emotional costs of the injuries they sustained.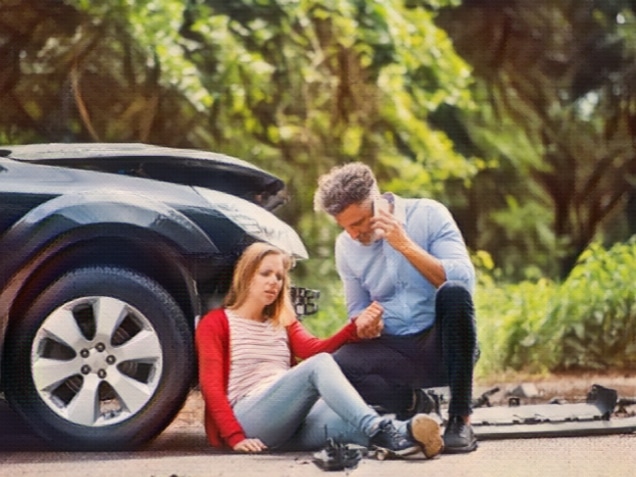 Motor Vehicle Accidents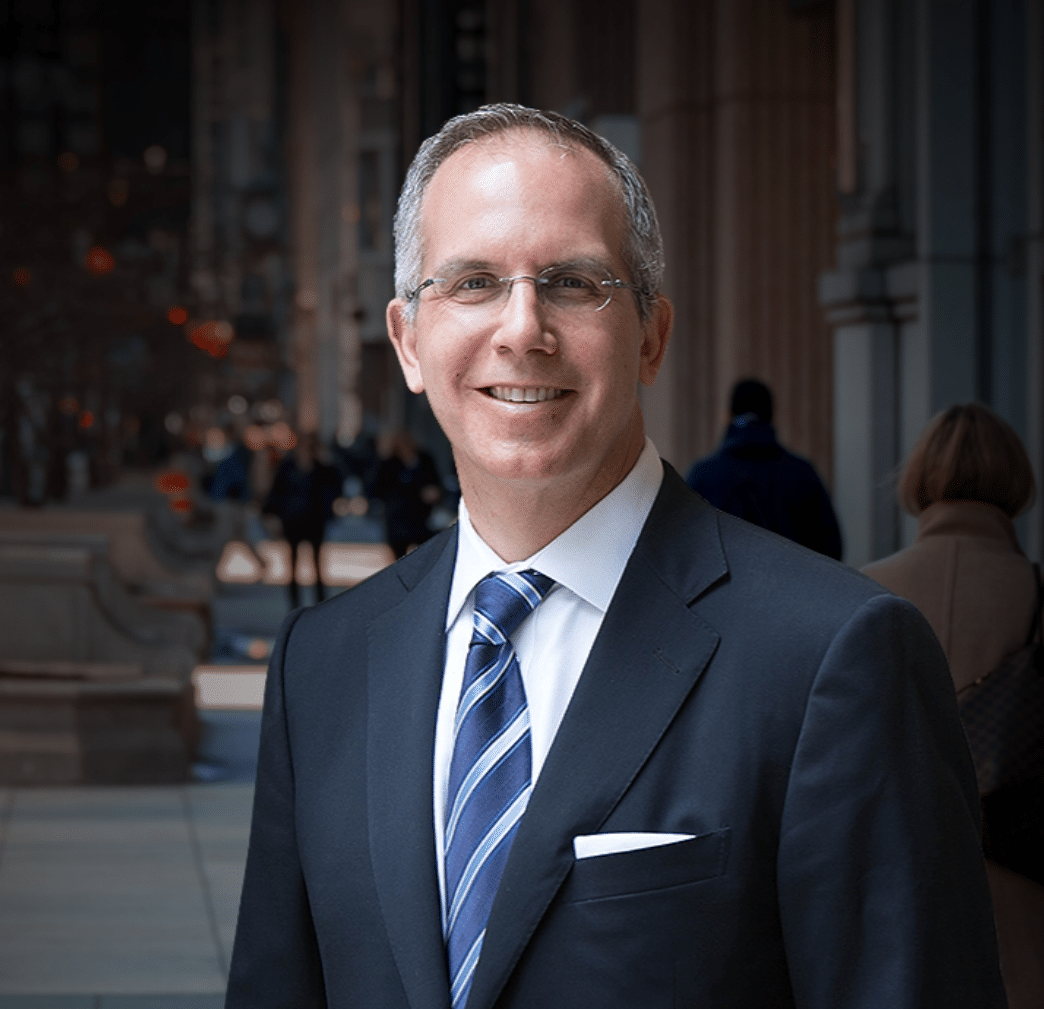 If you believe you have a viable car accident claim, you may ask, "How do I choose an attorney for a car accident?" Several factors