Do You Need to File a Philips CPAP Recall Lawsuit?
Chicago CPAP lawyer Howard Ankin is currently reviewing cases involving defective breathing machines that could be making patients sick. A nationwide recall for various Bilevel Positive Airway Pressure (BiPAP), Continuous Positive Airway Pressure (CPAP), and mechanical ventilator devices was issued on June 14, 2021.
Request a FREE Case Evaluation
Millions of CPAPs, BiPAPs, and Ventilators Recalled as Adverse Health Conditions Arise
Adverse health conditions, such as lung irritation, organ damage, and cancer, have been linked to these defective breathing devices. Investigations performed by the FDA reveal evidence that Philips Respironics was made aware of the dangers lurking within their devices and failed to warn consumers or take action.
If you've developed a serious health condition after using your CPAP machine, you may be entitled to compensation. Call a Philips CPAP recall lawyer at Ankin Law in Chicago to hold negligent manufacturers accountable for defective products. 312-600-0000.
CPAP Recall Attorneys Warn: Defective Breathing Machines May Be Exposing Consumers to Toxic Substances
Information from the initial recall notice issued in 2021 reveals that a polyester-based polyurethane (PE-PUR) foam used in breathing devices may break down into particles that enter into the device and, subsequently, the lungs of the user. Unapproved cleaning methods may exacerbate the breakdown.
In addition to the release of  particulate, the PE-PUR foam may also release toxic gases. The substances released from this material are carcinogenic, leading to cancer, respiratory illnesses, and organ damage, among other health conditions.
Following the initial recall, the FDA issued a Class 1 recall of affected Philips Respironics devices. This type of recall applies only to devices that cause serious injuries or wrongful death. While the company intends to replace the PE-PUR foam in recalled devices and future devices, hundreds of consumers have already reported adverse health conditions resulting from carcinogen exposure due to defective device use. 
Defective CPAP machines, BiPAP machines, and Ventilators can cause the following conditions.
Lung, liver, kidney, and other cancers

Respiratory failure, lung damage, lung disease

Pulmonary fibrosis

Heart attack, heart failure

Stroke

Liver disease

Kidney disease




In addition to the above health conditions, victims of defective BiPAP and CPAP machines may experience nausea or vomiting, inflammation, headaches, irritation, and asthma. If you used a CPAP, BiPAP, or in-home ventilator machine and developed these or other serious medical conditions, you have a right to recover compensation. 
The CPAP recall attorneys at Ankin Law in Chicago can help you hold negligent manufacturers accountable for your illness. Our team can help you file a product liability lawsuit to recover damages from the entities who contributed to the defective design, manufacture, and distribution of the affected machines.
Personal Injury Lawyers at Ankin Law:
Schedule a FREE consultation with the CPAP lawyer at Ankin Law.
CPAP Recall: Is Your Device Safe?
Certain Philips Respironics ventilators, CPAP, and BiPAP machines manufactured before April 26, 2021, are impacted by the Class 1 recall. The FDA identifies the following devices as potentially unsafe for consumers. The sleep apnea machines that have been recalled include:
Continuous Ventilator, Non-Life Supporting
DreamStation ASV

DreamStation ST, AVAPS

SystemOne ASV4

C Series ASV, S/T, AVAPS

OmniLab Advanced Plus In-Lab Titration Device
Non-continuous Ventilator
SystemOne Q series

DreamStation CPAP, Auto CPAP, BiPAP

DreamStation Go CPAP, APAP

Dorma 400, 500 CPAP

REMStar SE AutoCPAP
Continuous Ventilator, Minimum Ventilatory Support, Facility Use
E30 (Under Emergency Use Authorization)
Continuous Ventilator
Trilogy 100Ventilator

Trilogy 200Ventilator

Garbin Plus, Aeris, LifeVent Ventilator
Continuous Ventilator, Minimum Ventilatory Support, Facility Use
A-Series BiPAP V30 AutoVentilator
Though the PE-PUR foam is the source of the toxic chemicals, it is not recommended for consumers to remove this foam from their devices. Removal of the foam may cause additional particulates and toxins, exacerbating the dangers of the foam. In addition, foam removal may cause devices to work improperly, failing to properly treat breathing conditions.
In addition to directly causing serious illness, this recall puts vulnerable patients in a dangerous position. People who use the impacted medical devices must decide whether to continue using the hazardous products, or to abstain from treating breathing problems while a replacement device is pending. 
The FDA has recommended that patients consult with their doctors prior to making changes in their treatment plans.
The agency is also working closely with manufacturers to ensure the safety of replacement products.
If you developed adverse health conditions after using one of the above devices, contact a CPAP recall lawyer online or call to find out if you can recover compensation.
Should You File a Philips CPAP Recall Lawsuit?
Manufacturers have a duty to consumers to produce products that are reasonably safe. When they fail in that duty, they are responsible for the harm caused by their defective devices under the theory of strict liability, which may be able to be claimed regardless of whether the manufacturer was negligent, or through negligence.
Victims of serious health conditions that are caused by defective Philips CPAP and BiPAP devices can recover compensatory damages by filing a Philips CPAP lawsuit. Compensatory damages are intended to make a victim "whole" following an injury or illness. 
Damages recoverable in Philips CPAP lawsuits and other product liability lawsuits include:
Economic damages, also referred to as "monetary losses," are intended to compensate victims for money or property that they lost as a result of the injury or illness. In a sleep apnea machine lawsuit, economic damages might include:

Medical Treatment Costs

Costs for Long-Term Care

Costs for Prescriptions or Medical Devices

Lost Wages

Lost Earning Capacity

Costs for Lifestyle Adjustments Resulting from Disability
Non-economic damages compensate injured victims for the non-monetary impacts of an injury or illness. These types of damages are harder to quantify. Also referred to as "general" or "non-monetary" damages, in a Philips CPAP lawsuit, non-economic damages usually include:
Pain and Suffering

Loss of Enjoyment of Life

Mental Anguish

Loss of Consortium
In cases where the liable party practiced gross negligence, or their actions were particularly egregious, punitive damages may also be recovered in addition to compensatory damages. Punitive damages are intended to punish the liable party for his or her actions. They are also designed to prevent the same type of behavior in the future.
Philips lawsuits for defective medical devices can be brought against the manufacturer and, in some cases, other parties within the distribution chain. To file a Philips CPAP machine recall lawsuit, injured victims and their representing CPAP lawyers must prove that the sleep apnea machine in question was defective and injuries or illness resulted from use of the product in its defective state.
If your CPAP machine has caused you harm, the CPAP lawyers at Ankin Law will make sure they are held accountable.
Actionable Defects in Product Liability Lawsuits
Dangerous product defects exist when a product is made unsafe to use for its intended purpose by an imperfection. The dangerous imperfection violates the degree of safety that a consumer can rightfully expect from the product. In product liability cases, defects fall under three categories: design, manufacturing, and marketing.
Design defects render a product unsafe when the product is manufactured to the specifications of the design. For a product to have a design defect, the risk must have been foreseeable upon manufacturing the device as intended. In some cases, a claimant must show that the design defect was reasonably avoidable. This implies the presence of an alternative design that is:
Feasible

– The alternative product design must be able to be produced from a physical and economic standpoint.

Aligned with the intended purpose of the device

– The product, as manufactured by the alternative design, still performs its intended function.  
Manufacturing defects occur when a product is not produced in alignment with the intended design, usually by error, and it causes the product to become hazardous. This could include the improper securing of materials or using the incorrect material or product. It could also include the contamination of a product.
Marketing defects in product liability lawsuits typically manifest as a failure to warn or the provision of inadequate instructions. A failure to warn means the manufacturer knew or reasonably should have known about the potential risk for injury or illness, but failed to communicate that knowledge to the consumer.
Defects Identified in Philips CPAP Recall Lawsuits
In Philips recall lawsuits, victims generally have a design or marketing claim. A CPAP attorney at Ankin Law can help you determine your path to recovery.
The polyester-based polyurethane (PE-PUR) foam, or the hazardous material causing illness to consumers, was an intended part of the product design. The use of the foam, which breaks down over time and enters the victim's respiratory system, presents an immediate danger that is evident in the intended design. The foam causes CPAP machines, BiPAP machines, and ventilators to become dangerous when used and manufactured as specified, therefore a design defect is present.
In addition to a faulty design, a marketing defect may be present in Philips recall claims. If Philips Respironics knew about, or reasonably should have known about, the potential for injuries resulting from the PE-PUR foam breakdown, then they failed to notify the public. Evidence uncovered by the FDA suggest that the manufacturer likely had knowledge of the degradation of the foam and its potential side effects.
Did Philips Respironics Know About the Dangers Their CPAP Machines Posed?
Following the voluntary recall as initiated by the manufacturer, the FDA launched an investigation into the defective CPAP machines. Fourteen tests and assessments dating as far back as 2016 reveal evidence of concerns surrounding the degradation of the PE-PUR foam. Internal emails reveal evidence that the manufacturer was aware of the defect, and understood the potential for harm. The company opted not to replace the faulty foam. Internal tests show that inspectors may have identified and reported the foam degradation in 2018, but the design remained unchanged.  External emails from the foam supplier, dating back to 2015, also reveal that the company may have been informed of the problem.
In addition to internal findings, Philips Respironics has received more than 220,000 complaints since 2008 with keywords such as "foam, particles, airway, and debris." At least 110 of these complaints have been directly linked to issues with the hazardous foam degradation. In spite of internal findings and external complaints, Philips Respironics neglected to perform a recall until 2021. 
In light of the recall and product failures, the FDA is working with Philips Respironics to investigate manufacturing practices and enforce the safety standards of replacement devices moving forward. The FDA has recently ordered additional testing for replacement CPAP machines, BiPAP machines, and ventilator devices, as the silicone foam replacement has shown signs of similar toxic exposure in products manufactured outside the U.S.
Why Hire a Philips CPAP Recall Attorney at Ankin Law?
Large corporations like Philips Respironics often employ teams of experienced attorneys to represent the best interests of their companies and protect their bottom lines. As a result, navigating the legal system and recovering damages for injuries caused by defective breathing devices can be difficult without the help of an experienced CPAP attorney. While it is easy to lose direction in the sea of personal injury lawyers that represent Philips sleep apnea machine victims in Chicago, however, not all CPAP lawyers are able to provide you with the resources and advantages you need to win your case. 
When you hire a Philips CPAP attorney at Ankin Law, you will benefit from:
FREE Consultations:

Our Philips CPAP recall attorneys offer free consultations with no obligation to you. When you contact us for your case evaluation, you can find out about your legal rights, the options that are available to you, and how to take action for the injuries your defective CPAP machine caused.

No Up-Front Fees:

The CPAP attorneys at Ankin Law understand the financial burdens that accompany severe illnesses and injuries. We want to make sure you have access to the legal representation and medical care you need to recover. As a result, we will take your case with no up-front fees. You don't pay unless we win your case. 

Decades of Experience Handling Similar Cases:

Our law firm has a track record of success in handling defective and dangerous products cases similar to yours. We offer the experience and skill of over 20 attorneys and more than 70 support staff fighting to help you win compensation for your losses.
Personalized Legal Representation: At Ankin Law, you are never just another injury case. We take your defective CPAP machine injuries personally. When you work with our CPAP recall law firm, you can trust you will receive continuous communication, first-class service and superior results.
Call Ankin Law for a FREE consultation.
Frequently Asked Questions About Philips CPAP Lawsuits
1. How do I know if I qualify for compensation from a defective Philips CPAP lawsuit?
Any individual who experienced adverse health conditions, such as respiratory illness, cancer, or other organ damage, after use of a recalled Philips CPAP, BiPAP, or ventilator is eligible to file a CPAP lawsuit against the manufacturer. To recover damages for injuries caused by the defective CPAP machines, a victim and his or her CPAP attorney must show:
He or she used a Philips CPAP machine, Philips BiPAP machine, or another qualifying Philips ventilator

A doctor diagnosed his or her complex sleep apnea syndrome or other medical condition accurately

He or she is not currently or previously a smoker
A product liability lawyer can help claimants determine whether they qualify for compensation from a Philips CPAP lawsuit.
2. Are Philips CPAP lawsuits a form of class action lawsuit?
A sleep apnea machine lawsuit filed with our attorneys is not part of a class action lawsuit. In a class action lawsuit, plaintiffs generally receive a payout that is a portion of the collective damages awarded. A Philips Respironics CPAP machine lawsuit focuses on individual compensatory damages, making victims "whole" again. Due to the range of impact from the defective CPAP and BiPAP sleep apnea machines, cases may be combined with others in what is known as Multi-District Litigation (MDL). Though cases will be consolidated, each claim is treated individually and compensation is awarded based on the degree of suffering the singular victim endured.
3. How much is my Philips CPAP lawsuit worth?
Depending on an individual's case, a Philips CPAP attorney may be able to help the victim recover hundreds of thousands in damages. Damages recoverable include costs for medical treatment, costs for long term care, prescription and medical device costs, pain and suffering, lost wages, and future lost earning capacity (when applicable), among others. Additional factors that determine the value of a Philips CPAP lawsuit include the age of the claimant, his or her prior medical history and illness, and the duration of the use of the machine.
4. How much time do I have to file my Philips CPAP lawsuit?
A statute of limitations exists for product liability lawsuits, including those involving defective Philips CPAP machines. For Philips Respironics CPAP victims, the statute of limitations begins on the date of the initial recall, June 14,2021, and can range from 1 to 6 years. Contacting a CPAP attorney as soon as possible will help ensure that victims fall within the allotted timeframe to recover compensation for the injuries caused by their defective CPAP or BiPAP device.
5. What illnesses have been linked to Philips CPAP machines?
Inhaling toxic chemicals from defective CPAP machines is linked to a variety of illnesses that target internal organs and the respiratory system. These include kidney disease and damage, liver disease and damage, pleural effusion, chemical poisoning, Reactive Airway Disease, Acute Respiratory Distress Syndrome, and several cancers affecting the brain, bladder, breast tissue, prostate, lungs, and liver. In addition, leukemia, hematopoietic cancer, multiple myeloma, Non-Hodgkin's lymphoma, lymphatic cancer, and other cancers are linked to defective BiPAP, CPAP, and ventilator use.
6. Are the replacement Philips CPAP and BiPAP Machines safe?
The FDA has called for additional testing on replacement devices manufactured with an alternative to the PE-PUR foam. Concerns surrounding the possibility of similar toxin releases from the replacement insulation are being investigated. Certain Philips sleep apnea machines have already been recalled and replaced, and further replacements are expected to be completed within 12 months.
7. Do I need to file a lawsuit for my defective CPAP?
The inhalation of the dangerous chemicals released in defective CPAP machines can have lifelong impacts on victims. Depending on the severity of the illness, victims may face lifelong treatment or may require expensive initial medical care. Chronic illnesses place heavy financial burden on victims. Recovering costs for medical bills can help prevent additional financial strain on victims and their families. In cases where a manufacturer practiced gross negligence, product liability lawsuits help to hold big businesses accountable for the injuries or illnesses they cause.
8. Should I stop using my recalled Philips CPAP Device?
The FDA recommends that you do not stop using your Philips sleep apnea device until you have discussed the matter with your health care provider. Abruptly discontinuing the use of Philips CPAP machine, BiPAP machine, or at-home ventilator may pose a significant risk to your health.
9. What do I do if my sleep apnea machine is recalled?
Patients are advised to review all information regarding the recalled Philips device procedures. You should register your affected device so Philips can contact you regarding updated information as it becomes available. You can also call 1-877-907-7508 to register your sleep apnea machine.
10. Will Medicare replace my recalled CPAP machine?
The supplier you obtained the recalled Philips CPAP machine from is responsible for replacing or repairing the equipment at no cost to you if the device is less than 5 years old. If the CPAP machine is over 5 years old, Medicare will help you pay for a replacement
11. How do I know if my Philips CPAP is recalled?
You can check to see if your Philips CPAP machine is one of the recalled devices by:
Locating the serial number on the bottom of your device, and

Registering your device on the Philips Respironics Recall Website, and 

Waiting for confirmation

 
If your device was not affected, you will see a message on your screen notifying you that your machine was not part of the recall. If your CPAP machine was part of the recall, however, you will receive a confirmation number and information about how to proceed.
"I really enjoyed working with Ankin Law. They were very adamant about keeping their phone calls very friendly, and they took care of us like family. I would recommend them to anyone that I know and love. Thank you"
Were You Injured by a Dangerous Product?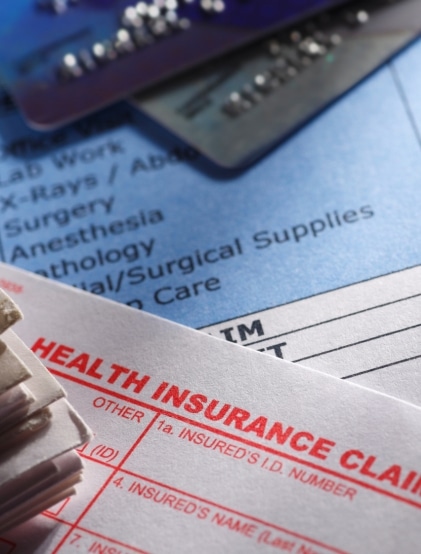 Workers' Compensation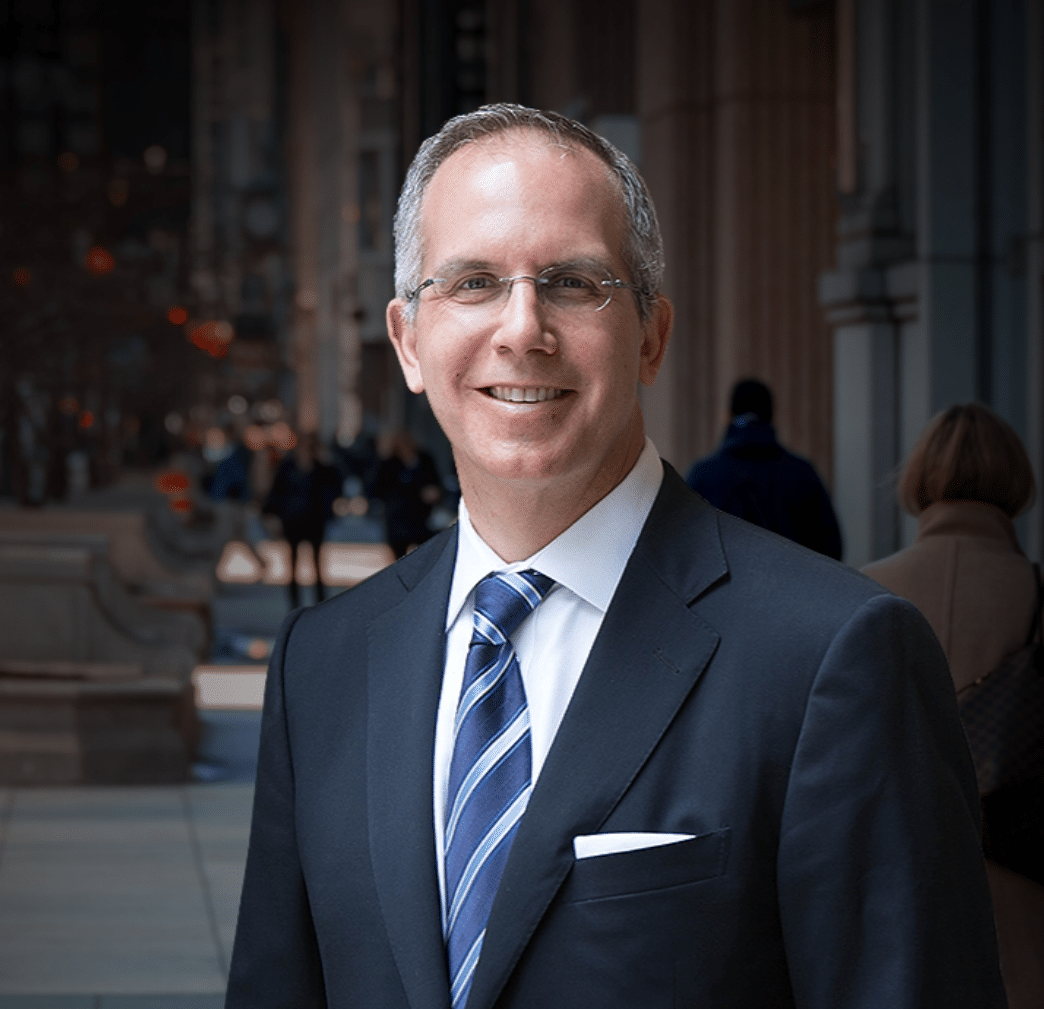 Construction and mining, rubber manufacturing, agriculture, and forestry have the highest workplace cancer risk in Chicago, Illinois. The same risk applies to building demolition, firefighting, brake repair, asbestos milling, and naval service jobs.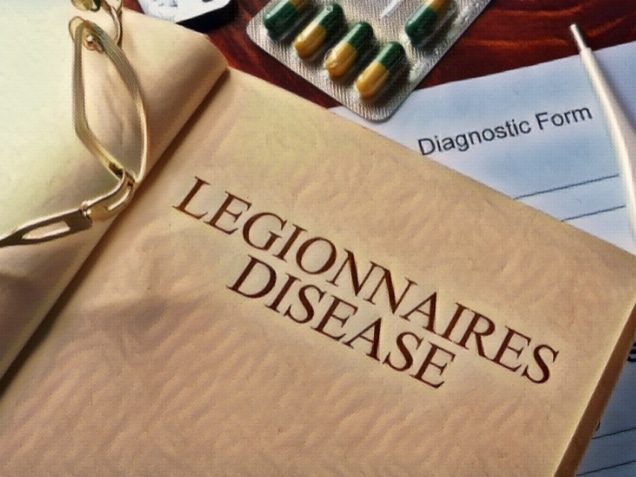 Workers' Compensation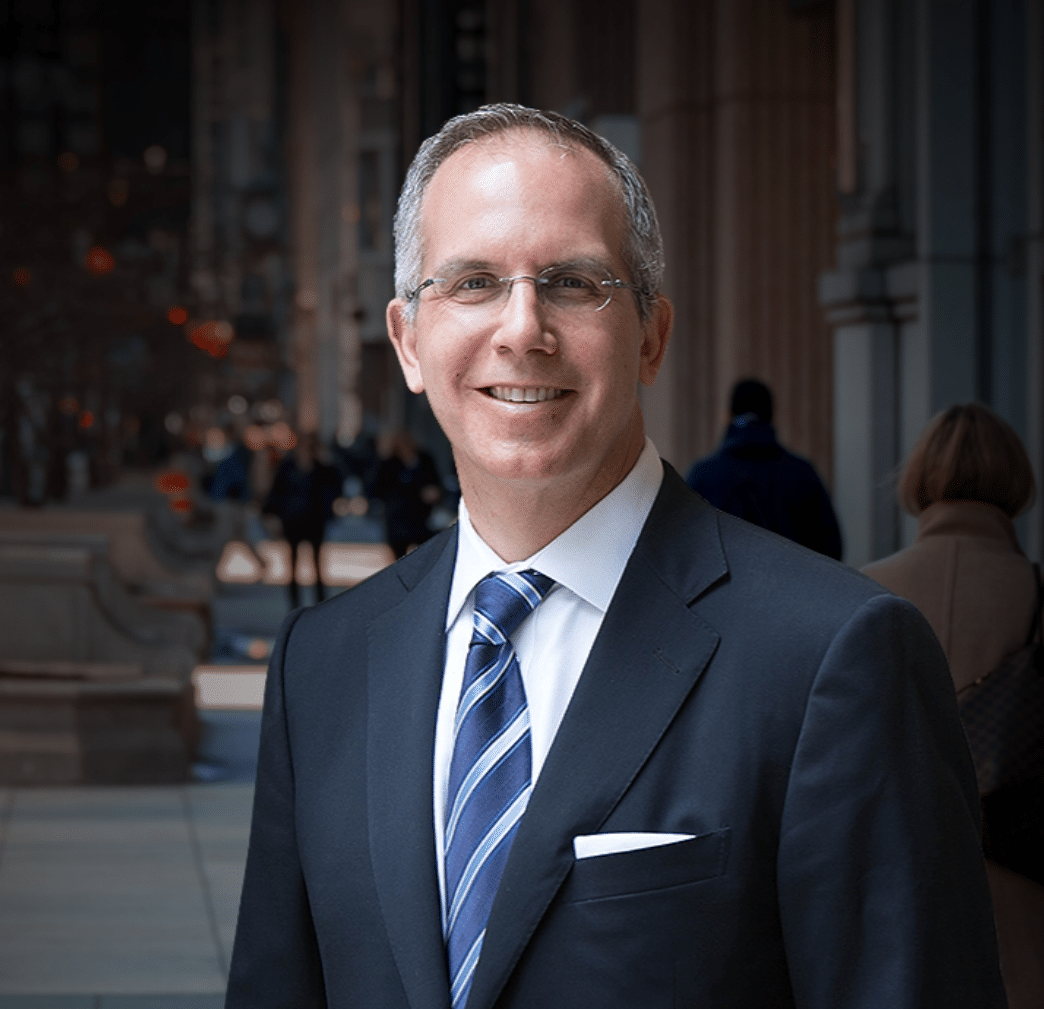 The symptoms of Legionnaires' disease are similar to lung infections like pneumonia. You may experience a headache, fever, shortness of breath, diarrhea, or muscle aches.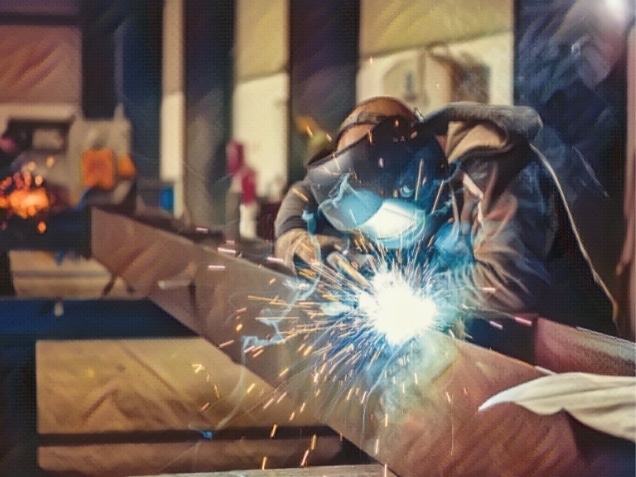 Workers' Compensation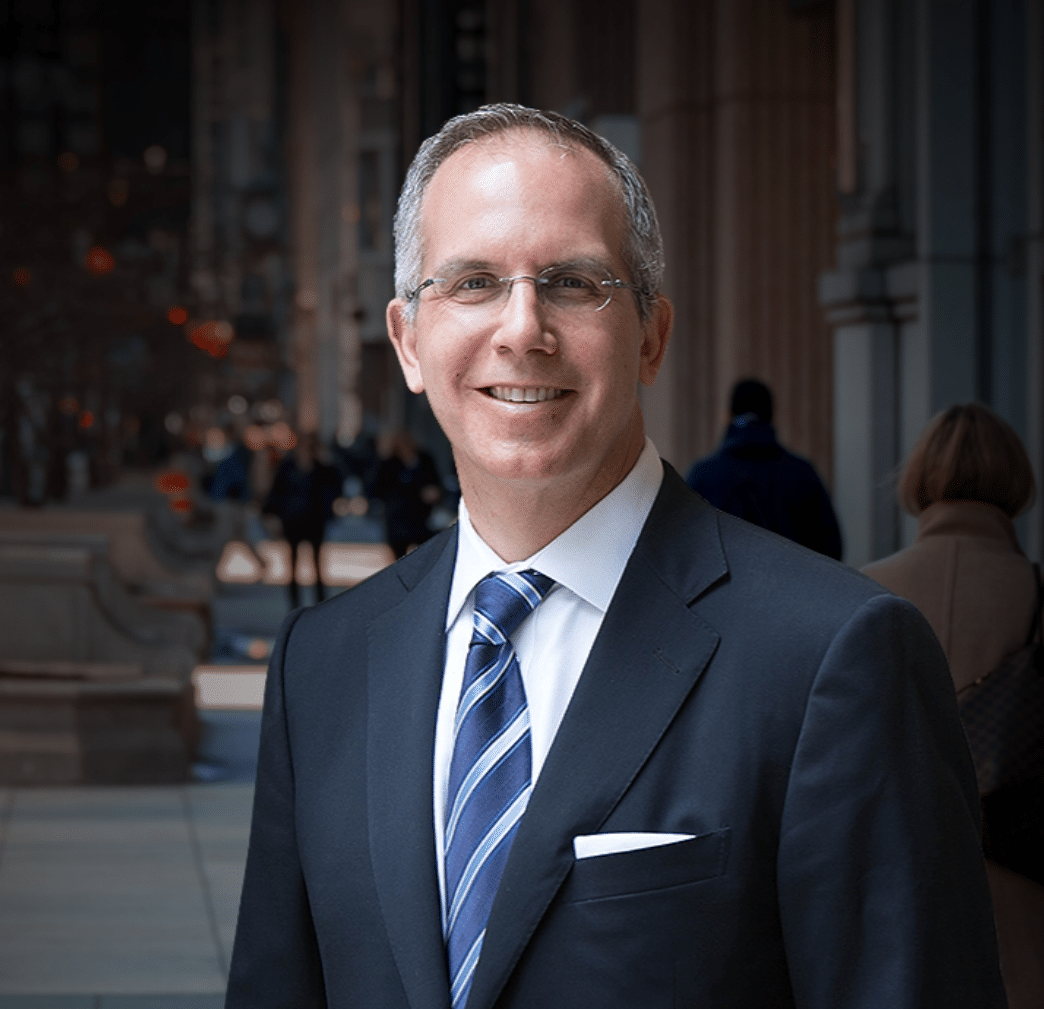 When injured on the job as an employee, you will rely on workers' compensation insurance to cover damages, such as your medical bills. However, the